Calling start-ups in aviation, travel and tourism to learn more about the Incubator & Accelerator programmes at Intelak Hub.
About this event
We are hosting this virtual info session to meet innovative technology-focused aviation, travel or tourism-related start-ups around the world in the launch to the growth stage of their venture who want to apply for Intelak's Incubator and Accelerator programmes.
About Intelak
Intelak Hub is based in Dubai and supports early and late-stage start-ups with the education, mentorship, tools and resources needed to address business challenges in global aviation and tourism.
Unique to Intelak Hub is its principal partners - the Emirates Group, Dubai's Department of Tourism and Commerce Marketing (Dubai Tourism), Accenture and Microsoft who provide support, expertise and mentorship at each stage of the Hub's programmes.

Why should you apply
Gain mentoring and access to a globally recognized panel of principal partners spanning the aviation and tourism ecosystem.
AED 50,000 in in-kind support for incubated start-ups.
Logistical and administrative support for start-ups across all programmes.
Membership to Intelak's community platform to discover, meet and partner with industry.
Access to investor network & exposure at Intelak's investor demo day.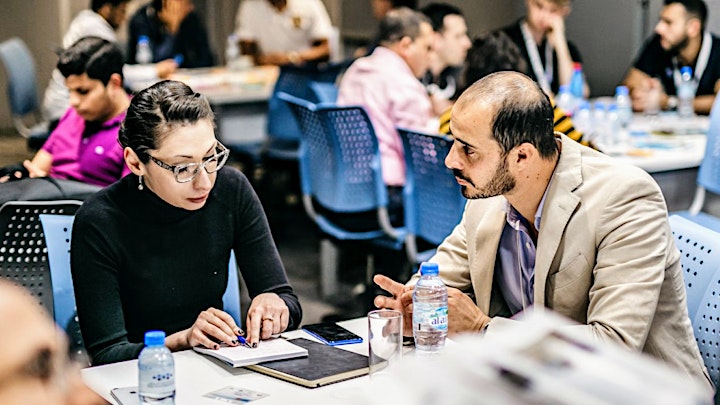 Info Session Agenda
20 mins – Introduction to Intelak Hub and programmes
25 mins – Intelak Alumni Success Stories
30 mins – Break-out sessions with Intelak mentors and alumni
15 mins – How to apply, FAQs, and check-out
Speaker
Mia Jafari - Intelak Hub Manager
Mia believes entrepreneurship is at the heart of economic growth and collaboration between corporates and start-ups creates a culture of innovation that is critical for building a sustainable future.
Mia manages the Intelak Hub and programmes and the plethora of events and activities Intelak runs and designs and leads workshops in creative thinking, resilience and lean design. Mia is passionate about creativity, human-centred design, the art of hosting and building strategic partnerships that bring about the future of business forward.
Terms
By participating in the event, you grant Intelak Hub permission to capture your photos and/or record the event.
By submitting your information above you agree to the Intelak website's Privacy Policy and Terms of Service, and you consent to receive email communication from Intelak and its programmes about events and updates that may interest you. You can unsubscribe at any time.
Organiser of Learn more about Intelak's Sustainability & Carbon Reduction Challenges