Description
Learn Live masterclass, presented by Austin Area Jazz Fest, is a student-centric, performative, and interactive workshop given to participants with a strong interest in music, performing and the business of music.
This event is available for musicians, artists, and performers at all levels of experience. The information shared at this event will change your approach to your music career.
We are excited to have some of the world's most talented musicians to lead you through music and entertainment standards.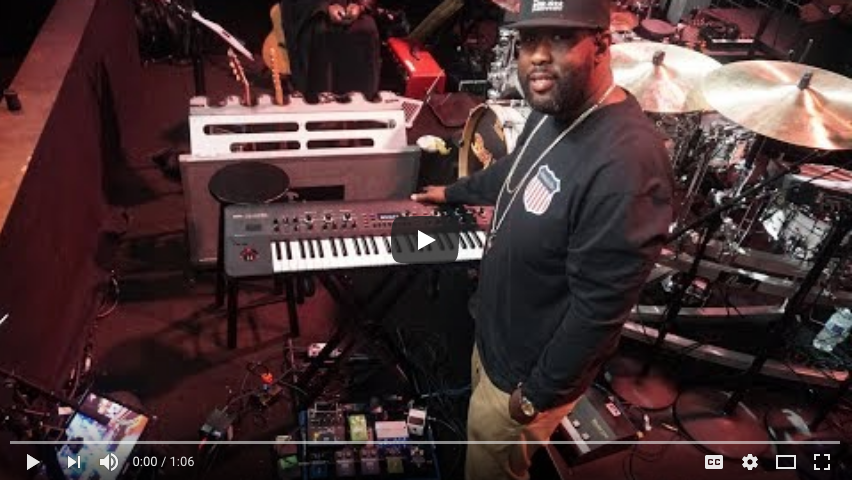 About BBE - BASSic Black Entertainment
In the world of Live Music, BASSic Black Entertainment's music supervisors, music directors, musicians, and vocalists have worked with a broad range of artists across the globe. BBE specializes in Live Music Production, Musician Staffing, Artist Development, and Studio Production. Under the same moniker, they also launched the BBE Record label in 2013. In short, BASSic Black Entertainment gives artists the ability to externalize their imagined creations through excellence in musicianship, arrangements, production, and staffing.
ADAM BLACKSTONE
Adam Blackstone is a multi-instrumentalist, songwriter, producer, and bassist. He is currently the musical director for Nicki Minaj and Justin Timberlake. Adam has also directed and played in performances with a star-studded list of clientele that includes Jay-Z, Kanye West, Eminem, Janet Jackson, Dr. Dre, The Jonas Brothers, The Roots, Ms.Marilyn Marshall, Al Green, The Isley Brothers , Angie Stone, Mike Posner, Steve Tirpak, Al Jarreau, Maroon 5, Demi Lovato, and Jill Scott.
BRIAN FRASIER MOORE
"I am not much impressed by drummers these days; I always end up preferring drum loops to live drummers. But when Brian plays, you pay attention."–Madonna
Aaliyah, Ginuwine, Ciara, Janet Jackson, Patti LaBelle, Babyface, Justin Timberlake, Backstreet Boys, Christina Aguilera, Usher, and now Madonna–no doubt about it, Brian Frasier-Moore has carved out an amazing career. But it's no surprise that the R&B great is in such demand. One listen to his exciting style and deep-soul groove–one that can rock stadiums, and regularly does–and you know why. Brian Frasier-Moore has a special gift.
DONTAE WINSLOW
As a musician, Dontae Winslow remains in very high demand. He has toured the world, playing with the bands of Jill Scott, Queen Latifah, Common, D'Angelo, Christina Aguilera, Lauryn Hill, Snoop Dog, Gary Bartz, Gary Thomas, Raphael Saadiq, and The Soulful Symphony.
Featured topics include:
Performance

Equipment

Relationships

Timing (Music/Career)

Business (Getting Paid)