Description
*Doors open at 6 pm for casual networking | Event formally commences at 6.15 pm*


---
Patrick Wong has been involved in Recruitment for the last 10 years, as a Recruitment Manager, HR Manager and currently as a National Account Manager for a Global Organisation.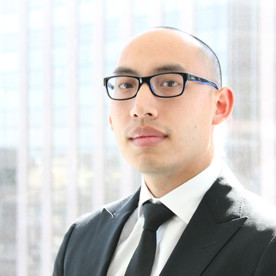 No one ever teaches us 'how to look for jobs'.
We either go straight from studies and sometimes take whatever we can get or have been in jobs for so long, the idea of interviews, resumes, applications are daunting.
Whatever your stage of your career, there are a number of very simple and straight forward aspects we can do to improve our chances of getting that dream job, or that stepping stone in order to progress your career. Whether it is updating and formatting your resume, job applications, or interviews, in this session you will be able to find out key tips and advice that will empower you and gain more control of the situation, than leave it to SEEK or recruiters who do not know who you are.
Get all the insider knowledge and advice from the other side of the recruitment fence.
This event will be very interactive and the audience will get to choose what stage of the recruitment process they want to focus on and get advice on.

We will discuss the end to end recruitment/job process from a candidate's perspective and how they can improve their chances at each step of the way.


---

Key take aways:
How to create a plan of attack/strategy when looking for work.

What areas you will need to focus on specifically.

Why SEEK might not be the best avenue and first place to go when looking for work.

Building up your confidence when looking for a new job.