Description
Have you ever thought about renting your property on [AirBNB]?
Homestay business has become one of the most welcomed business around the world. European countries started the business first and it has increased in popularity among travellers to Malaysia. According to statistics, with the low rental market these days, one of the best options for homeowners is to list their property as a short-term rental or homestay.
Now, we would like ask you one simple question. Are you really satisfied with the current low rental income?

Maybe you are interested but are busy with work. You have very limited time to get all the necessary information regarding AirBNB , and are possibly uncertain about it.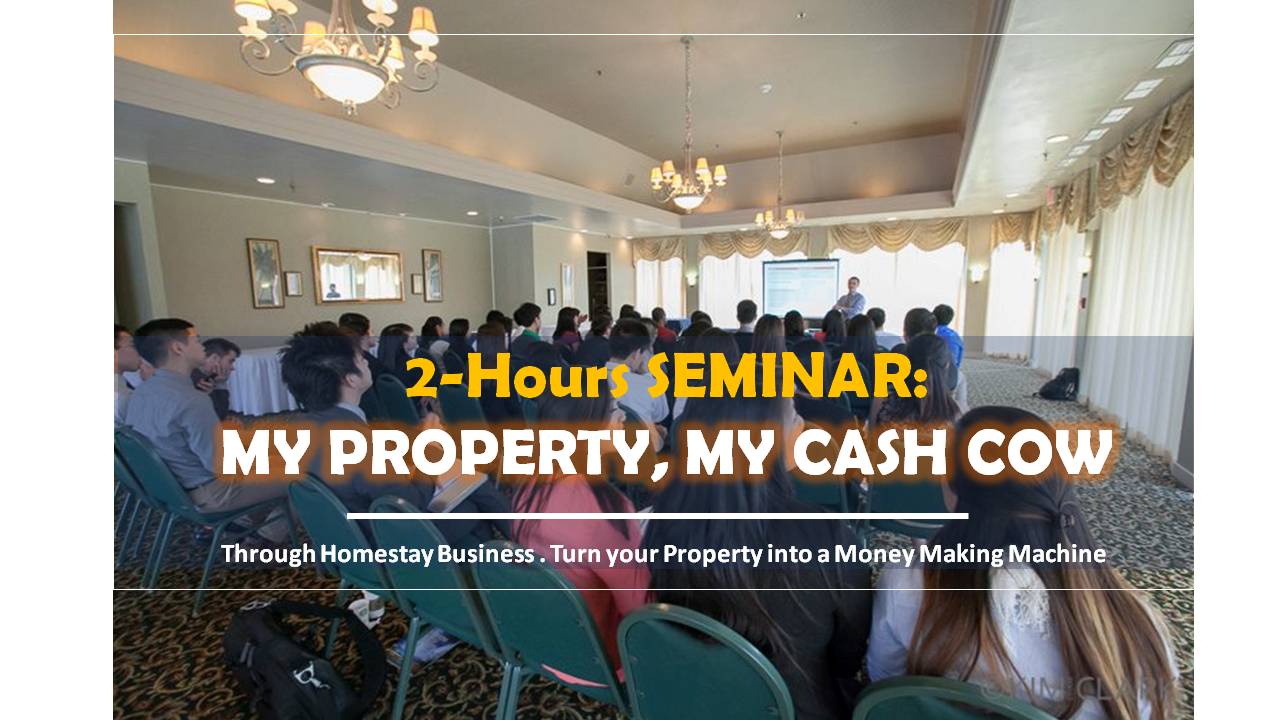 HOW ABOUT THIS?

How about you spend 2 HOURS at our【FREE】workshop, and get the chance to see the whole picture, get started immediately, and DOUBLE UP your rental income in no time. Do you think this is worth your time?
Join us! We're here solve your problems. We will show you :

1. How to make THE MOST out of renting your property
2. What makes the best (and the worst) listings and how to maximise your bookings and enquiries.
3. Fast track to 5-FIGURES PASSIVE INCOME
WHAT YOU WILL LEARN THROUGH THIS SEMINAR?
Is your property suitable for short term rental?
How to get your property listed on renowned websites (AirBnB, Agoda, Checkin)
How to market your homestay?
FASTEST & CHEAPEST way to turn your property into welcoming homestay
Home furnishing, interior design, and more...

Become an AirBNB host and earn a passive through a homestay business !

Join us! Remember, registration is【FREE】. Only 27 seats left!

Let's make it happen. We look forward to seeing you there.