Multiple Dates
Learn How to Sew with Passion and Become a Designer Pro! (intermediate Clas...
Description
We are excited to announce the launch of the exclusive Faraj Couture Sewing Class for the aspiring designer who is seeking to learn from an experienced Chief Designer & Fashion Director on what it takes to develop your sample from conception to the finished product.
Learn how to sew directly from a successful Fashion Designer in her fashion studio. You will not only learn how to sew but will learn the skill set with confidence and have fun doing it. She has created many beautiful couture garments, multiple fashion collections including ModMara by Faraj Couture.
This includes the 5 Ps to Mastering a Finishing Product:
Proper Measuring

Proper Fitting

Proper Patternmaking

Proper Cutting

Proper Finishing
BONUS, in this class, you will also learn:
How to Utilize Your Designer ToolKit

Learn the Principals behind Design and Product Development

How to be Proficient as a Designer

How to Build Your Product to be Boutique Ready
Who will this benefit?
-Anyone who is an Emerging Fashion Designer
-Someone who is seeking to learn Sewing Mastery
-An Experienced Professional who desires to develop their design from a concept to a prototype
The 4-week program starts on July 7th and ends on July 28h.
Register here via this link. The registration cost is $100.
Intermediate Class (First Day of Class July 7th): $175/week ($700 total); includes the complimentary Faraj Couture Designer ToolKit and a Graduation Certificate; Weekly payments or you are welcome to pay in full and with that, you will receive your Faraj Couture Designer ToolKit.
For questions regarding registration, please contact 917-854-5726.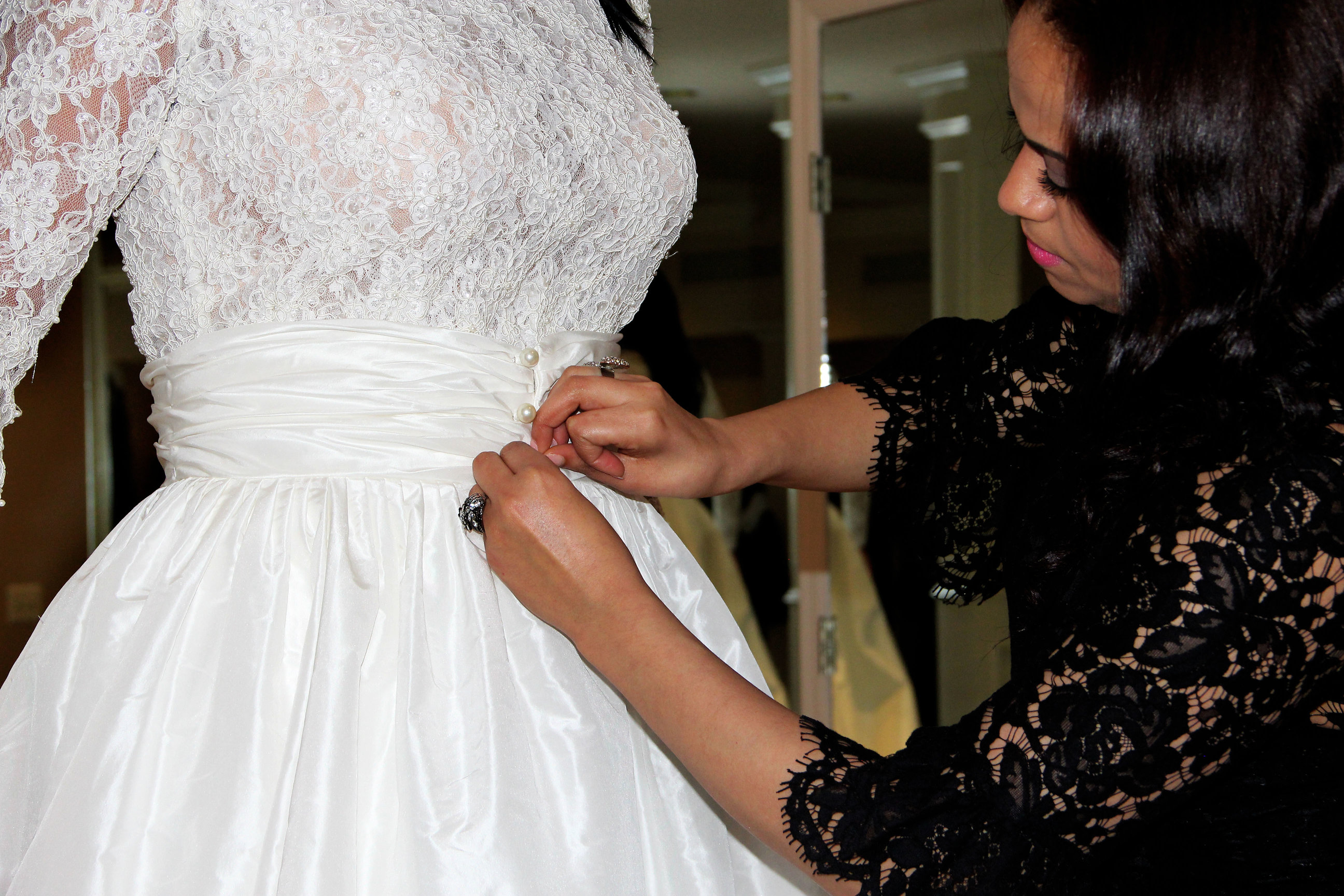 www.modmara.com
Who is Princess Faraj? She is a self-empowered woman, an entrepreneur and a Fashion Design ingénue who quickly made a name for herself in the world of fashion by specializing in custom gowns and dresses. After lending her design prowess to other brands, she finally was ready to take center stage, and showcase her talents & skills to the world!
Princess Faraj's mission as a Fashion Designer is to serve as an inspiration for those who dare to venture into this exciting world of fashion. She seeks to help designers develop their craft and build their dream fashion lines.