Description
Don't know how to thread a needle? Or your fly wheel from your bobbin?
This class is for you! In just two hours you will be confidently threading the sewing machine, winding the bobbin, finishing edges, using basic functions, turning corners and playing around with decorative stitches.
You'll leave with a finished envelope cushion and the confidence to have a go at home or come to one of our more advanced classes.
Please feel free to bring your own fabric if you have something in mind to go with your interior at home. Must be at least - 1m x 50cm.
If not we have a great selection of fabric you can choose for a small donation to the cake fund!
All other materials included in the price.
We have a well equipped studio with sewing machines, but if you would like to get used to yours please feel free to bring it along.
Full address with be provided when you purchase the ticket.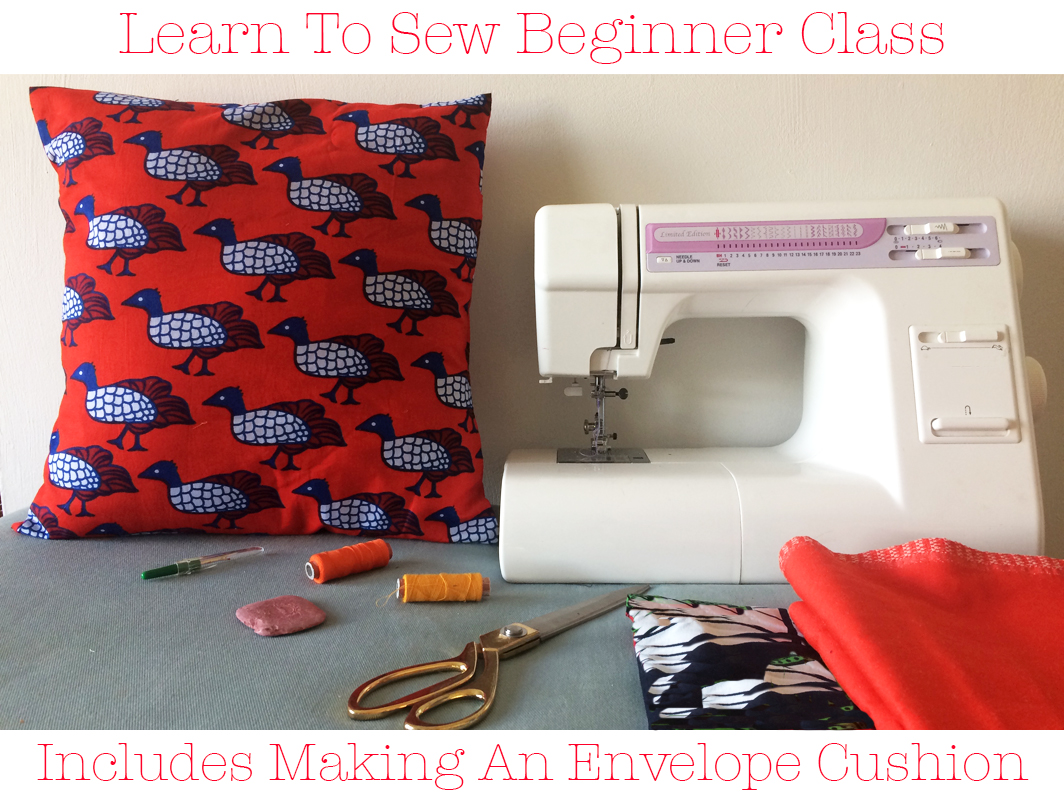 Save