Description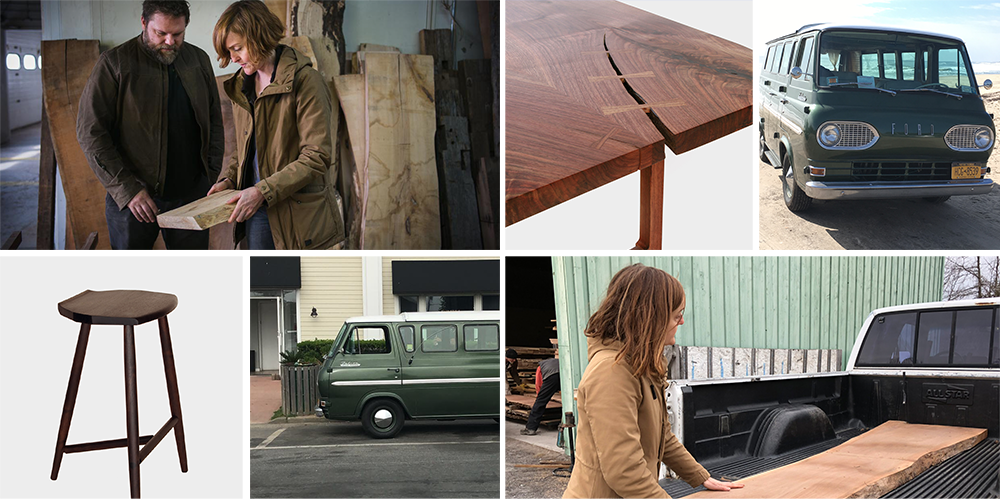 Learn how to mill lumber in the Catskills with Womanufacture and New York Heartwoods!
Join us on a road trip upstate in a vintage van for a full day to experience the process of converting a felled urban tree into lumber!
New York Heartwoods (NYH) is a woman-owned, mission driven maker of timeless heirloom-quality furniture and custom residential and commercial designs made with wood from fallen and urban Hudson Valley trees.
8:00 -10:30 Meet in Brooklyn and drive to Kerhonkson
11:00 - 12:00 Mill time with the Sawyer
12:30 - 1:30 Lunch in Kingston sponsored by Granberg International
2:00 - 3:00 Visit New York Heartwoods in Kingston
3:00 - 6:00 Return to Brooklyn
---
NEW YORK HEARTWOODS
Founded in 2011 as a sustainable sawmill, processing logs that would otherwise be landfilled, chipped or burned, NYH soon became a custom fabricator to serve their clients' needs, shifting their focus from lumber production to creating enduring craft. In the fall of 2017 they launched their first fine furniture collection.
NYH is driven by their desire for a wood products industry that is regenerative - one that plants more trees than it uses, reduces landfill and carbon emissions. and creates economic solutions in their region. They believe that business can be a force for good, and that good design fosters a more resilient future. 5% of profits go to forest conservation and tree planting initiatives, continuing the cycle of life that makes their work possible.

Instagram- @newyorkheartwoods

---
W O M A N U F A C T U R E
We are curators of premium workshop experiences for women in New York City. Our aim is to elevate and empower women through exposure to worlds of bespoke trade, craft and hobby otherwise aimed at men. We are a network of inspiring women from all fields coming together to learn, make and build.
---
BECOME A MEMBER
Join us as we are exclusively invited into some of the coolest, most creative and successful shops, garages and studios in New York City. Sign up here to receive information on our upcoming workshops and events.
WORDS FROM OUR FOUNDER
In my career as a commercial Interior Designer, I have had to have many conversations with the people of trade industries. I grew up in a modest, rural home where my father taught me to make and fix just about anything. Having that understanding of how things work has fueled my problem solving, communication skills and to be honest my career. As founder of Womanufacture, my goal is to collect amazing and interesting women to bring through our workshops in order to change their viewpoints on how things work in their worlds. The skills learned and relationships formed are unique and lasting experiences, you don't want to miss out on being a part!
- Jean Chandler