Learn How to Make a Lasting Difference in the Lives of Thousands, Even Millions of People by Writing a Powerful Book – without pulling your hair out or beating yourself up!
When and where
Location
Teleclasses Thursdays from 12:30 - 1:30 ET from January 31 - March 7. Workshop held in Washington DC (April 18 - 20) & Santa Barbara CA (October 12 - 14)
Refund Policy
Contact the organizer to request a refund.
Description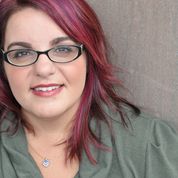 You've dreamt about it....
holding your book in your hands, people
sitting at coffee shops talking about your book,
getting an email that says, "Your book changed
my life. THANK YOU."
It can happen and it does not have to be a struggle.
---
Why is it that most people who want to write a book fail to complete it?
So many good ideas and not enough time to execute them all

Fear of being exposed as a hack thinker or writer

Inability to marry the required creative (right brain) parts of being an author with the practical but necessary (left brain) organizational aspects.
Have you been stuck on page 1 of your book for the past few weeks, months or even years?
If so, you aren't alone. The number one problem most first time non-fiction authors face is getting started and staying productive. And it's not their fault! Writing a book is not a skill most people have been trained to do – so they struggle through trial and error to figure it out without knowing how easy it can be if they just had a simple system. I have interviewed over 100 authors about their experience writing their first book and if there is one thing I've learned, it's this:
The energy that goes into writing your

book, is equal to the energy that comes out of your book when it's done.
If you are disappointed your book isn't going faster, you won't have the right mindset to move forward.
If you are worried you aren't picking the right topic to write about first, or that your writing isn't going to be good enough, you won't have the right mindset to move forward.
If you are confident you were born to write a book, and perplexed by how long you have been saying you were going to write one but it just hasn't happened yet, you won't have the right mindset to move forward.
You can see how quickly this type of thinking can become a vicious cycle holding you back from the change you were meant to make in the world. After coaching dozens of first time authors through this process, I know for sure you can write a book. You can do it with joy and from a place of total freedom. And you can make a difference to so many people with your words.
---
Did a book play a role in your career, relationship, or personal happiness?
Has a book changed your life?
Are you ready to write a book that will change other people's lives?
Then this is program is for you.
---
The first book that really shifted my world was Marianne Williamson's A Return to Love. From Marianne I found Louise Hay, Wayne Dyer, Caroline Myss, Iyanla, Martha Beck, Brooke Castillo, Byron Katie, and so many others. I am so grateful to the authors who fought their "who am I to write this book" lizards and showed up to write a book that made me a better, happier, more fulfilled person.
If you are reading this, I believe writing a book is part of your destiny and a part of your legacy.
I want to help you reach that dream. That's why I created the Free Your Inner Author Program. Free Your Inner Author gives you everything you need to make real, fun, fast progress with your book. When you complete this program, you will know exactly how to move forward, which steps to take and when to take them, and your frustration, self-doubt, and procrastination will disappear as a result.
The program includes:
Six 1-hour long teleclasses that teach you every step of the DIFFERENCE Process, my organized, systematic approach to researching, writing and publishing your book that allows you to stay true to your most creative, intuitive self.
A live, intensive workshop where you will hone in on the book you are meant to write right now, get all your questions answered, and make laser fast progress.
A community of like-minded authors in transformation to support you on your journey and answer any questions you have along the way.
Plus, you'll:
Feel confident that you can start AND finish this project.
Know your book will change lives and leave a legacy of all your hard-won lessons.
Connect on a deep level with the book you're meant to write and the readers who are meant to read it.
And just for fun, I'm also including a bunch of awesome bonuses:
Bonus #1: Take a friend. Whether you have a co-author, an accountability partner, or just a curious buddy – you can bring them – for free! to the Free Your Inner Author LIVE! portion of this program. You can choose which Live event you go to and maybe even tack on a day or 2 to enjoy a get away with your friend.
Bonus #2: Admission to the "Hey! That's a Great Idea!" Book Challenge All Free Your Inner Author students are invited to participate in the "Hey! That's a Great Idea!" Book Challenge. Participants will need to submit a brief (5-minute) video presentation to the class Facebook (FB) group with your Book Idea.
All current and prior students who are members of the class FB group will be invited to review the videos and VOTE.
The winner will receive a publishing contract with Journey Grrrl Publishing, a copy of

The Media School for Coaches

, and a copy of my forthcoming book: "The Difference: 10 Essentials to Free Your Inner Author & Write a Book that Matters"
All participants will get a surprise gift just for submitting their video.
Bonus #3: Connect with Classmates and Meet Your Predestined Book Buddy As a participant in Free Your Inner Author, you'll get access to our private Facebook group, where you can connect with current and former students to share ideas, ask questions and request feedback. You'll be assigned a book buddy who was predestined to help you make your book dream a reality.
---
Here's what some students have said about Free Your Inner Author:
"I had a book swirling in my head for so many years. Every time I tried to attempt writing one, I'd wind up frustrated, not clear on who would ever read this book, and it'd wind up tossed aside in one of my piles of spiral bound notebooks. In just the first class, my book took form in reality that I never thought possible. By the end of the program, the book's message changed and I felt more aligned with the vision for the message that I want to share with the world, the target audience, and I have an outline that is like a map... I know exactly where I'm at at all times when I'm working on putting the book together and writing. I feel that this book is already here as I'm bringing it to life now."
***
"Angela's class is worth way more than she's charging. She gets you deep into yourself to believe you can write that book, then helps you take those "turtle steps" to get ideas out of your head and heart and into print. She really makes you believe you can do this thing!!!"
***
"I highly recommend Free Your Inner Author if you want to write a self-help, how-to or memoir book. I now have a plan and a process, where before the class I had nothing and got stuck every time I sat down to write. Thanks to Angela and her process, I now have several books planned and feel I'm meant to write them, should write them, and CAN write them. I don't feel intimidated by the process anymore, or have the "who am I to write this book" thought stopping me. Thank you!"
---
If you found this page it's because you have something powerful to teach the world. I know I can help you get your book out of your head and into your hands.
Which is why I am so excited to invite you to join Free Your Inner Author!
When you make the commitment to yourself to take this program, you will learn how to defeat the blank page and create a book that helps people to learn from your life lessons.
You'll also have an arsenal of tools to help you get organized and stay on track to complete your book. We'll work together to help you develop your ideas and find your most authentic voice. You'll even learn how to get your book published so the world can see it. You never know who will be changed by your words. The world needs your inspiration.
There is nothing holding you back: If you complete the program and don't feel like you are ready to write your book with ease, I will gladly refund you 110%.

Why trust me with your "baby"?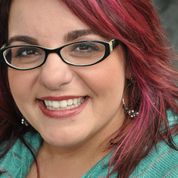 I have been helping to birth books since 1994. The first book I worked on was with my mentor and first employer, New York Times bestselling author David Wise. Since then I have researched, written, edited, fact checked, and/or published 67 books.
I have a Bachelors and a Masters in Journalism from The George Washington University. In 2005, I received a PhD in Communications from the European Graduate School. My dissertation "From Medea to Media: Live Performance as a Vehicle for Social Change" was published by ATRPOS PRESS as part of the Think Media Philosophy Series.
In 2009, I was certified as a Life Coach from the International Institute of Coaching Studies (IICS). In 2011, the IICS named me their Empowerment Coach of the Year. I am currently enrolled as a Life Coach Training Cadet with Martha Beck.
Most importantly, I love coaches and I love books! I own and treasure over 5,000 books. They are separated by genre and sorted alphabetically. I have read every book I own - it doesn't go on the shelf until I've read it. At some point in the last couple years I realized that alone was an accomplishment worth celebrating.
I have taken my "expert reader" status and used it to create a system for writing a book that deeply connects with readers.
I have been lucky enough to be coached by some of the best including Brooke Castillo, Martha Beck, Koelle Simpson, Diane Hunter, Byron Katie, Jeanette Maw, Judy Klipin, Michele Woodward, Anna Kunnecke, Melani Marx, Susan Hyatt, Bridgette Boudreau, Jane Bernard, Gretchen Pisano, Lisa Cavallaro, Alissa Gauger, Cindy Roman, Jeanette Eleff, Alina Frank, and Barbara Kenyon. Their work inspires and influences me.
My mission is to work on soulful, inspiring, positive books that touch 100,000,000 lives... (one hundred million lives!) in my life time.
Most books only sell 250 copies. But books I have worked on with coaches are averaging closer to 5,000 copies and are still selling! Over 60% of the books I have worked on have gone on to become best sellers.
---
Here are some of my favorite things authors I've worked with have said about me:
"Angela makes you believe you can do it. That it is just a process, and anyone with a good idea can get through it."
***
"Love the way Angela naturally spills out the wealth of information she has in her head. It seems relaxed and informal, which relaxes me and helps in my own creative process. While being relaxed, she holds the space professionally."
***
"Angela is joyful, encouraging, and knowledgeable. It met more than my expectations. I came to the class open to whatever it, Angela, and the universe had to offer. It was spectacular and it kept me more engaged in my book and the developmental process."
***
"Angela changed the way I feel about my book in a more loving way and gentle way. She validated me, my work, experience, and a gift that I seem to have that I did not realize was a gift at all. She acknowledged that I indeed could help others and that they could benefit greatly by it. In addition, I feel gentler with myself and at peace with my process of writing the book and that it will be completed in a quality manner."
Still undecided? Try this. Stop for a minute. Feel your feet beneath you. Ground yourself in the present moment. Take a few deep breaths and then picture yourself standing by your mailbox and reaching in to pull out one of those familiar folded cardboard Amazon.com boxes. As you hold it in your hands, knowing that inside is your book, how do you feel?
Does your heart start to race?
Do you get chills?
Do you tear open the package or quietly and methodically, pull the tab?
When you take the book out of the packaging, you can see the spine and there is your name. You hold your book in your hand—KNOWING what's inside has the potential to change thousands of lives and KNOWING in your bones that at least one person will crack this book open and his or her heart will crack open, too.
How does that make you feel?
Is it worth the time and financial investment to have a guide help you reach that moment?
If so, I would love to work with you on the book you were clearly meant to write.
---
If you are ready to write your book, make this commitment to yourself today.
Remember if you complete the program and don't feel like it lives up to your expectations, I will gladly refund every penny. I don't want you to have to worry if this is a good investment so I'm willing to take all the risk here. If you don't walk away from this program with the tools you need to write a book that makes a difference, I'll give you 110% of your investment back.
Many writer's workshops cost far more than this program. In fact, I spent over $3,000 on the first writer's workshop I went to! But I wanted to offer more than a workshop that you go to and then forget about once you are home and life creeps in as it always does. So this program is much more comprehensive.
Not only do you get a 3 day intensive live training program where you will watch your book come to life before your eyes, you will also get a 6 week teleclass with bite size homework assignments to get you on track and keep you there. And you will be part of a community that is as committed to making a difference in the world as you are to remind you why you need to finish your book and help people. You'll be able to listen to the classes and complete the workbook over and over again for difference book projects you may want to do in the future because what you are getting goes beyond the workshop and the training classes and the community.
You are getting a repeatable, easy-to-follow system that takes most authors years to learn. The knowledge in this program would easily take you thousands of hours and thousands of dollars to learn on your own. But you will get it delivered to you in a way you can integrate instantly.
I've seen programs that offer far less content for upwards of $10,000. You probably have too. But I'm offering this program for just $1297. In fact, for the first 10 people who register, there is even a fast action discount of $300!
If this feels good to you, if you are ready to write your book, then register by clicking the big green button above.
P.S. I asked my students what they would say to a friend who was thinking of investing in Free Your Inner Author - but wasn't sure if it was the right next step for them?
All the answers were positive, but I love how this one is worded because it almost perfectly mirrors my intention for all my students.
"Take it, just take it. It is one of the best things you could do if you are seriously considering writing a book go for it. You will come out with more great feelings than when you came into it and it can lift any doubt that you may be having about writing a book."
---
Frequently Asked Questions
1. Who is Free Your Inner Author for?
Life Coaches, Healers, and Magicians who KNOW they need to write a book.

Consultants with a burning desire to use what they have learned to change the world.

Anyone who aspires to be a New York Times Best Seller or a TED Talk presenter.

Spirited Solopreneurs who want to

Build their business and get more clients

Increase your credibility

Get "earned media" and free publicity

More easily book speaking engagements

Gain instant recognition as an expert

Develop a differentiation from others so it's easier for your people to find you

Create a good reason to increase your rates and fees

2. Do I have to already have a refined book idea to get the most benefit from the class?
No. All you need to know is that you want to write a book. I recommend choosing your genre, topic, and the structure of your book during the class. However, if you already have a topic picked out the class will help you take it to the next level.
3. What if I am not sure I'm a good enough writer?
My aim is to give you a structure to organize content and plan your book that will make the thought of writing it less daunting. I will teach you some techniques that help even the least experienced writer get a great book in their hands.
4. What are the program dates? And what does the program include?
You get 6 live teleclasses, a 3-day intensive workshop, lunch and snacks both days, a lovely journal that will trigger your most creative self inviting the muse when you sit down to write, entry into Free Your Inner Author Facebook Group, and a chance to win my "Hey, that's a Great Idea" Book Challenge!
Classes meet every Thursday at 12:30pm ET for 1 hour starting on Thursday January 31st and ending March 7th. You will have your choice of attending the FYI Author LIVE event (on your own or with a friend) in Washington DC April 18 - 20 or in Santa Barbara CA October 12 - 14.
All classes and live events will be recorded so if you can't attend in person for any reason, you will get the recordings.
5. Can you provide a more detailed program outline?
Sure. Here are some of the highlights of the program: Getting to Know Your Ideal Reader. Great books speak directly to the reader and are written as if the author is speaking directly to you. One technique to make your book irresistible, is to write the book for one person.
In this session, you will learn:
How to write a book that people can't put down

How to write your book to one person but make it apply to a wide audience. At the same time!

How to "call in" your readers and know for sure, in your heart, your book is going to help people
Building Content for Your Book (with ease and fun) Some authors have lots of ideas for their books and it's hard to know what to include and what to leave out. The problem is they are trying to make decisions like an English teacher instead of a Soul Whisperer. In this session, you will tap into your deepest truths to find the right content for your book. We'll work on:
How to create a formal or informal ritual for quickly connecting with your book when you have time to work on it

How to build content for your book without much effort and ensuring the content will meet the needs of your ideal reader

How to identify and tell a story that will drive your points home

How to find stats and academic data to include and know when to use it effectively and when your reader will glaze over
Cooking Up Your Secret Sauce What will set your book apart and make you the world's greatest expert on a topic? In this session, you will learn how to cook up your super secret special sauce.
What makes a book stand out in the crowd

How to leverage your past, present and future writing time

3 small tweeks that prevent anyone from competing with you
Indulging in the Benefits Bonanza Most people are naturally wired to describe features. Here's what my book is about, here's what it includes, here's why I wrote it, here are my credentials. Learning to speak in benefits is one of the central keys to getting your soulful manuscript into the world. In this session, you will learn:
How to get into the conversation already going on in your ideal reader's head

How to turn the features of your book into benefits – without rewrites or rework

Tips for using your benefits to land a publishing deal and/or craft killer back cover/inside flap copy
Writing an UNoutline Few words strike more fear in the hearts of writers than the word "outline". In this session, you'll watch your outline write itself. It's so easy, I call it an UNoutline. You'll see:
How to use an UNoutline to make the completion of your book inevitable

Why people hate outlines and how an UNoutline flips the model on its head

When to cling to structures and how to know if it's time to let it go
Creating your Personal Writer's Rituals I grew up Catholic and that experience taught me to love rituals. Rituals can make the important holy and can catapult an idea into a reality. In this session we'll leverage a few thousand years of history and turn the spilled blood of sacrifice into a platform for success. In this session you will:
Find the spiritual center of your project (atheists and agnostics welcome)

Create empowering rituals to move your book from an idea to a reality

Learn how to tame your monkey mind and find your genius hour for writing your Soulful Book.
---
Refund Policy If after you complete the program you aren't completely satisfied, you get your money back plus 10%. I want you to be super-crazy-thrilled and recommend my stuff to everyone you know. If you buy something from me and it feels like it's not a fit, please let me know so I can give you your money back. It's icky and weird for me to think of someone feeling yucky or stressed out about having bought something from me and not being happy with it.

The Author Incubator & Journey Grrrl Publishing, are divisions of Becoming Journey, LLC
6600 2nd St. NW | Washington DC 20012 USA | 860-JRNY-GRL | info at journeygrrrl dot com