The EDDM workshop that will help entrepreneurs and proprietors to promote their businesses using direct mail without the cost of mailing lists or mailing permits.
The new Every Door Direct Mail (EDDM) service is the first in a series of U.S. Postal Service initiatives to make growing your business with the mail more efficient and affordable.  The rate for the EDDM  mailing is only 16 cents each!
In this presentation, experts will show how easy it is to select a campaign message, target an audience and prepare EDDM mailings. Information will be provided on how to do it yourself or using mailing house vendors.  Attendees will also learn about the Postal Service's new  website that has simple, cost-effective ways to tap into the marketing advantages of Direct Mail.
The workshop is a collaborative effort with Solutions Marketing LLC and the United States Post Office.
An EDDM workshop will be held at The Biz Lynks Center
Promenade at Pleasant Hill Center
(between FedEx and Wendy's)
3665 Club Drive, Suite 107
Duluth, GA 30096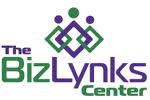 If desired, participants can have their postcards ready for the mail box upon completion of this workshop.  Call Solutions Markeitng 678-252-2154 to start the process & complete the process at the hands on workshop.
This is a brown bag lunch and learn workshop.