Multiple Dates
LEARN HOW TO INNOVATE : IDEATION & EXPERIMENTAL THINKING WORKSHOP
Sales Have Ended
Ticket sales have ended
Please try another date.
Sales Have Ended
Ticket sales have ended
Please try another date.
Description
IDEATION & EXPERIMENTAL THINKING WORKSHOP:
LEARN HOW TO INNOVATE THE SILICON VALLEY WAY!
About This Workshop:
Genius insights and creative ideas can be generated by anyone. At this 2 hour workshop, you will learn the instruments and techniques that will help you unleash your creative potential and generate creative and innovative ideas for your business and drive innovation in your team or organization.
You'll learn practical techniques and methods of innovative and creative thinking and decision making strategies; you will practice applying them to solving your problems and designing innovative products, models, and solutions.
Unlock your creative potential and get inspired by the opportunities thatyour new innovative thinking will open to you!
WATCH AN INTRO VIDEO FROM TATIANA: https://youtu.be/mgfO6NdHw5I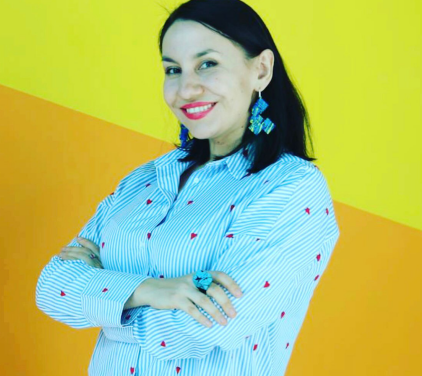 About the Trainer: Tatiana Indina
CEO, Founder, Indina-Consulting Innovation Academy & Mission 2 Mars Academy
Innovation & Technology Consultant,
Team and Leadership Coach,
Scholar, Author, Mentor
Tatiana A.Indina, PhD is the CEO of Mission2Mars.Academy, that is providing training & consulting services for startups & entrepreneurs in Silicon Valley and globally. She is an international professional in business training & consulting.
In 2012, Tatiana was a Fulbright Visiting Scholar at the Woodrow Wilson International Center for Scholars (Washington, DC), and in 2014 she was a Visiting Fellow at the Berkman Center, at Harvard University.
For a number of years Tatiana has been teaching courses on leadership & entrepreneurship at international business schools and MBA programs in Russia and CIS countries, consulting international companies & leaders.
Her professional portfolio includes diverse projects of working with small businesses, startups, big corporations, NGOs, political leaders & international organizations. Born and raised in Central Asia, Tatiana has lived and worked in Eastern & Western Europe. She is a writer and a speaker at International conferences worldwide. She is currently writing a book about global and local trends in innovation & entrepreneurship.