Description
*Doors open at 6 pm for casual networking | Event formally commences at 6.15 pm*
For July in PDF we want to ask you do you have complete control of yourself? Are you able to control your emotions to your advantage? Learn how to leverage your emotions to achieve your ambitions with Joy Stewart; the principal consultant at Interact Consulting specialising in organisational culture change through effective languaging and dialogue. Learn from Joy how to action self awareness into success.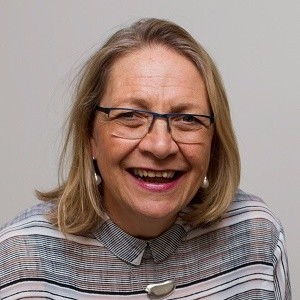 Joy has 20 years experience across diverse industries including theatre, film, computing, training and education and runs a private psychotherapy practise. She provides a framework which supports participants in her workshops to create a sustainable approach to people focused organisational cultures that deliver result.

Joy will run a workshop in which participants experience the power of self-awareness in action. Using a dialogue model, they will track their emotions and the emotions of others.
Joy will share:
1. Importance of tracking your own emotions
2. Importance of tracking other people's emotions
3. How you use these to become an ideal team player
4. Experiential workshop putting these into practice and receive real-time feedback.
Come to PDF this July to extend your self awareness and take control of your future!


---
Who Are We? – Professional Development Forum
Driven by individuals who love to help others, the Professional Development Forum aims to enrich the professional and interpersonal skills of budding professionals; through workshops, seminars, networking events and more.
Find out more about us at our website:
www.professionaldevelopmentforum.org
---
Our Venue Sponsor – Haymarket HQ
Haymarket HQ is Australia's first dedicated co-working space with a strategic focus on Asia and the opportunities presented by the region's economic and technological renaissance. A not-for-profit dedicated to showcasing and harnessing Asian-Australian talent, innovation, and leadership.
Haymarket HQ is located in the heart of Sydney's Chinatown and has around 70 desks spaces as well as meeting, workshop, and function spaces.