Description
Attend this exclusive event and connect with investors and successful women entrepreneurs. Learn where and how to get money for your startup!



This exclusive Women's Voices in Tech event is designed to help empower women entrepreneurs. You will learn from and have the opportunity to talk to Angel Investors, VCs and successful women entrepreneurs. You will get advice on how to take steps toward seeking business startup and growth capital.
Discussion Topics Include:
How to find the money you need to get your venture going

The criteria VCs use to make investment decisions

Where to find smart and strategic investments from VCs

How to identify the right investors

How to craft your pitch

Different options for funding including convertible debt, crowdfunding, pre-sales and other non-traditional methods

How to negotiate a fair deal

How to avoid business and legal pitfalls

and more
Meet Angel Investors & Sucessful Entrepreneurs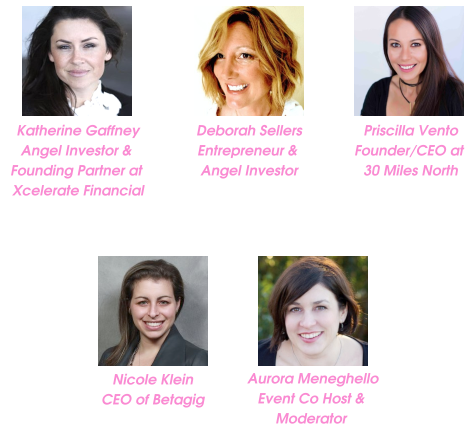 Important WeWork Parking info
There is paid parking in the building, but you can find free street parking on the north side of the building, off Grosvenor Blvd, Wesdale Ave, and Beatrice St.
Event Schedule
6:00 p.m. – 7:00 p.m. - Networking - (Appetizers & Refreshments will be served)

7:00 p.m. – 8:00 p.m. – Panel talk

8:00 p.m. – 8:30 p.m. - Audience Q&A


Don't miss this chance to learn from some of the top women in tech in Los Angeles!

All Are Welcome!
About the Participants
Katherine is a senior financial executive with consistent track record of exceeding growth and profitability goals; proven success in facilitating organizational change within high-growth technology companies through strategic planning, financial management, operational improvements, and business development.


Deborah Sellers is a demonstrated C-level executive, award winning entrepreneur and corporate strategist. with the ability to quickly surmise any business situation in any environment and create strategies to capture large opportunities. She has been awarded "Most Innovative Entrepreneur"​ SF Business Alliance & City of San Francisco and awarded "Entrepreneur of the year" City of San Francisco.


30 Miles North (30MN) is a Public Relations agency in Santa Monica, California specializing in fashion, entertainment and technology PR. Priscilla has an innovative marketing talent and has the ability to think outside the box to find unique and relative ways to market a product.


Betagig is a new tech company, two female founders deep. Betagig, was born March 2016 from a 1st place win at Launch Hackathon 2016 in SF. Betagig allows you to "beta test" your next career before deciding on a major and pursuing an educational path.
Interconnected Strategy creates brands and strategic plans from scratch, marketing systems for companies at specific growth stages, and optimize your current marketing strategy.
This event is sponsored by Paru Tea - a new woman-owned company that focuses on energizing and healthy tea. Come to network with fellow entrepreneurs and investors, and sample Paru Tea!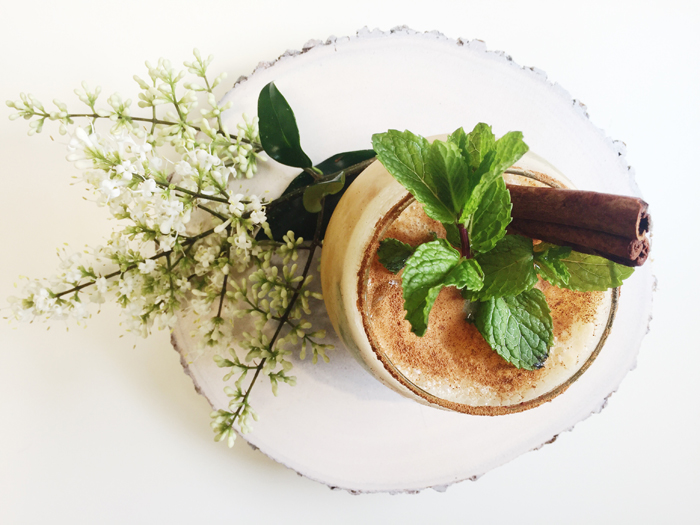 And special thanks to Rise Up For You, our community partner! Rise Up For You is a purpose-driven company dedicated to help women succeed in living their best life by educating, connecting, and inspiring women through various mediums and live platforms that provide motivation and practical tools for both professional and personal applications.