Learn How to Fall Safely - Jan. 5, 2019
Description
We all fall down from time to time. The next time you fall, how will you fare?
Learn how to fall without injury. Safe falling is a life skill that will serve you well throughout your lifetime. In this event participants will:
Learn key principles in falling successfully without injury

Practice progressive exercises and gain confidence in your falling technique

Take home gentle exercises you can practice on your own
Costs associated with falling can be high.* Ground level falls often result in pain, injury, hospitalization, rehab, time away from work, reduced confidence in physical activities, a shrinking sense of self-efficacy.
With practice, proper falling techniques can decrease the risks associated with falling. No one can guarantee you'll never incur injury from a fall, however learning how to fall safely can significantly reduce the intensity of injury. The next time you take a tumble, you may just get up, brush your hands and continue on your way unscathed.
Instructor:
Suzane Van Amburgh has taught safe falling techniques and balance improvement exercises for over 25 years as an instructor of Aikido. As a 5th degree black belt and shidoin certified aikido instructor under Birankai North America, Van Amburgh brings deep knowledge of the anatomy of movement along with patience and enthusiasm for teaching beginners.
Participant feedback:
"We enjoyed the falling class very much, so thank you! We especially liked how friendly everyone was, and the careful demonstrations of various moves."
"Suzane is a great teacher. She is calm, connects with the students, clear with instruction, and knows her topic."
"You do not mess around. That is a wonderful thing."
"The class gave me a different understanding of falling. It gave me tools to practice and use. It was also a good 90 min. workout. 5 out of 5 stars."
Read a brief tale
of stepping off a curb and
almost
falling, written by a prior participant: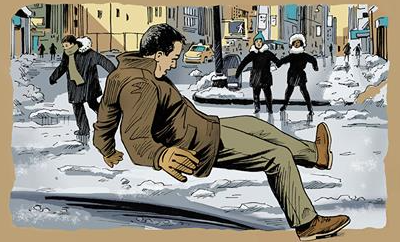 * "Ground-level falls (GLFs) are the leading cause of nonfatal hospitalized injuries in the US....Data collected from regional trauma registry for the years 2001 through 2009....GLFs are an increasing public health concern with significant economic and social consequences. It is estimated that >30% of older adults fall yearly, with >1 out of 5 incidents requiring acute care, costing more than $20 billion a year in the US."
Read the full research study: https://www.ncbi.nlm.nih.gov/pmc/articles/PMC3246844/