Description
Inspiring DJs helps both children and adults discover the Art of DJing, and supports existing DJs as they continually improve their skills. Learn the basics of DJing or brush up on your current skills.
1:1 DJ Classes where you will be taught how to use the following tools to DJ:
Vinyl (Technics 1210s)
CDJs (Pioneer 800s)
Digital (Traktor)
Available Days, Evenings & Weekends.
1:1 Sessions booked at a time convenient for both parties.
Children and Adults on the Autism spectrum are also welcome to participate.
Music supplied by ourselves ie Vinyl, CDs, MP3s but music from yourselves is encouraged and welome.
DJ Sessions:
How to DJ on Vinyl
How to DJ on CDJs
How to set up equipment
How to use the mixer and its effects and equalizers
How to beat match
How to drop mix
Using loop and effects on CDJs
How to scratch (taught by professional Scratch DJ - DJ Smash)
How to DJ on controllers using Serato / Traktor
How to create jukker DJ mixes
Varying rates:
Sessions can be booked and arranged at times suitable to student and availability of studio
The more hours you book, the cheaper the sessions become and classes can be booked for anywhere from 1-8 hours.
8hrs = £320 (equivalent to £40ph)
4hrs = £180 (equivalent to £45ph)
2hrs = £100 (equivalent to £50ph)
1 hr = £ 55 - hourly rate
Childrens rates are from £27.50ph
www.inspiringDJs.com
Once payment has been made, you will be contacted to confirm your availability for your first session, as availability at studio is limited but we are very flexible with dates and times. Feel free to email info@petitedj.com to confirm availability before or immediately after booking your classes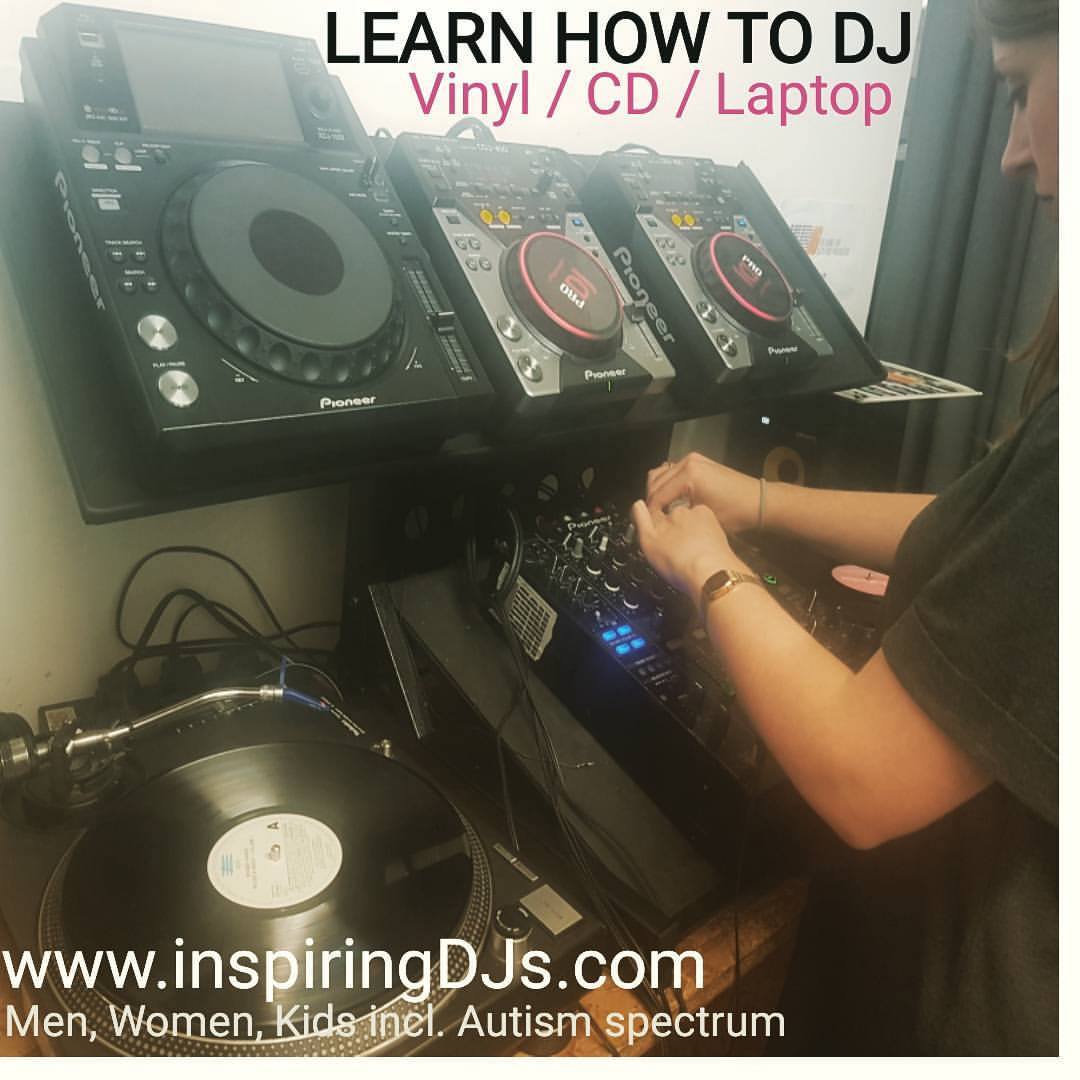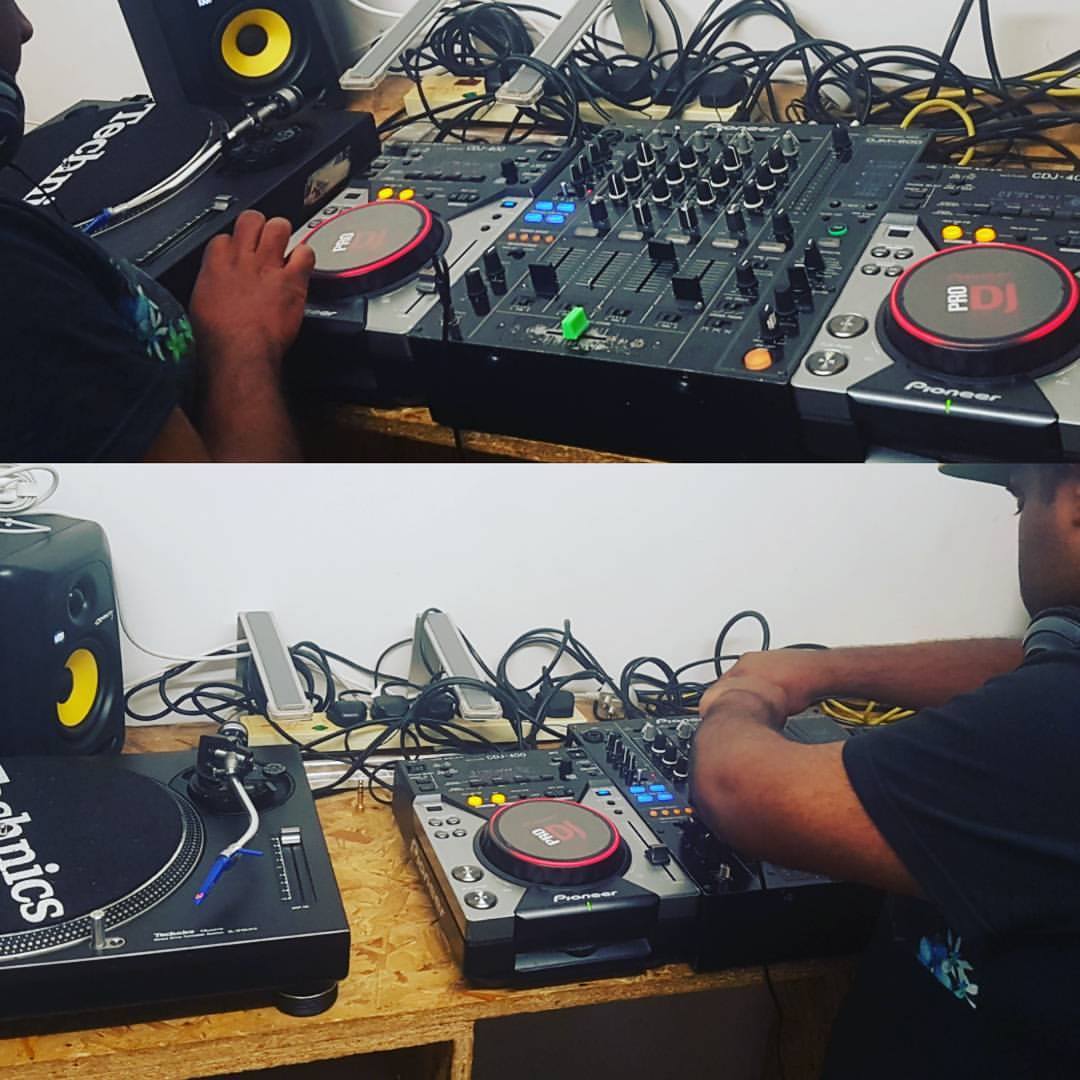 Autism Classes
Inspiring DJs help broaden and demystify the perceptions of DJing to inspire wannabe and existing DJs to experience and fulfil their capabilities. We work with adults and children, including those with autism, and have been engaging with Voices for Autism – A support network for parents and carers of young people with Autism. Their aim is to promote awareness and be a voice for those on the spectrum who want to be heard, which is in total alignment with Inspiring DJs.
We aim to be the voice of encouragement and awareness for autistic kids, and to continue to act as a support unit to parents or carers that are overwhelmed, or looking for engaging hobbies to motivate their autistic children/family member.
Music is a FANTASTIC outlet for those with Autism to express themselves, and we understand that each person living with autism is unique, with differing needs and abilities. For this reason, we feel it is important to begin with a 1:1 taster session offered ahead of the commencement of the programme. This enables us to provide a bespoke learning schedule and also ensures a comfortable fit (learning pace and style) for all parties (child, carer/parent and tutor).
Please contact info@petitedj.com for any enquiries.
About the Tutors
Petite Deejay - DJ Tutor & Founder
Zimbabwean blood and London native, South Londoner 'Tendai' goes by the DJ name 'Petite Deejay'. She specialises in teaching and DJing Deep, Soulful, Afro and South African House music.
Resident DJ for Rhythm n Funk, South African Tourism UK, and most recently for Dubai brand #Afrocentric, Petite Deejay has had several radio shows and her "Soul Seductive Sessions" mixes have been hosted on shows worldwide from New York to South Africa. She has been featured on BBC World News and interviewed on radio stations, blogs and had DJ mixesb showcased globally.
As well as being a qualified Life Coach and Social Media trainer, she is the Founder and tutor for #InspiringDJs DJ Classes, She has established a digital school for up-and-coming DJs, her vision being that they will follow in her footsteps and beyond.-The school also assists existing DJs to increase their profile and engagement on mixes helping them to get their ideal bookings, residencies and demand for mixes to be played on radio shows worldwide.
DJ Smasherelly - Scratch DJ Tutor
DJ Smasherelly is the official DJ for Wretch32 and Stefflon Don, touring and working with the Rap/Grime Legend internationally and nationally since 2010 and the upcoming female sensation since 2017. Prior to this, DJ Smasherelly was the official Tour DJ for America-based UK artist Estelle, from 2000 to 2009, cementing him as an international DJ.
Prior to going international, Smasherelly appeared on Shortee Blitz's Kiss FM radio show from time to time after his 7 year stint on Baseline FM, and he was voted 'Best Underground Radio Presenter' at the 2002 UK Hip-Hop Awards, and 'Best Underground DJ' at the Urban Music Awards in 2005.
DJ Smasherelly is a humble, talented and driven DJ and Mix engineer, teaching DJing and in particular, Scratching to DJ enthusiasts. Smasherelly will be delivering the Scratch and Drop DJ classes here at Inspiring DJs during Units 6 onwards. Some people take lessons before Unit 6 and others way after, it's dependent on student abilities and needs. Either way, you'll enjoy working with Smasherelly as he delivers sessions tailored to your individual learning abilities.
Fantastic hobbie to start which can easily become a career where you can command in excess of £300ph
The sooner you start, the better!!!!
#GetInvolved
Perfect birthday gift for someone and perfect activity for kids during half term / holidays / weekend / after-school!!!
DJ Class / DJ Classes