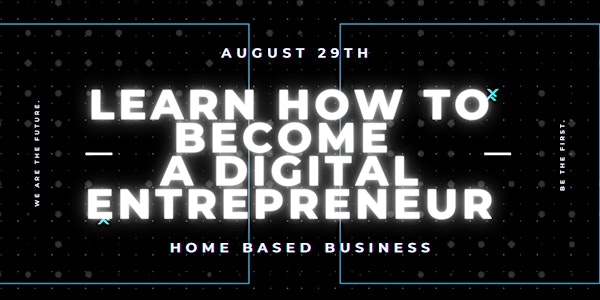 Learn How to Become a Digital Entrepreneur
Learn how to become a digital entrepreneur in this new digital revolution! This is a passive income home based business opportunity.
About this event
We are so excited to be launching our 2022 #1 Startup Company which is a Multi-dimensional platform for Digital Entrepreneurs. This is an opportunity for anyone wanting to learn how to build a business from their computer, tablet, or phone.
Be one of the first Brand Ambassadors in our launch with an opportunity to build a business from home with daily passive income with our innovative ecosystem.
Forex
Cryptocurrency
NFT Gaming
Metaverse
Blockchain Mining
E-Commerce
Digital Marketing
Community Social Media Rewards
Imagine being one of the first to adopt the internet revolution. Now you have the opportunity to be part of the new Web 3.0 and the digital revolution by being one of the first Brand Ambassadors to help us launch into the US market!
When opportunity presents itself grab it. Hold on tight and don't let go.