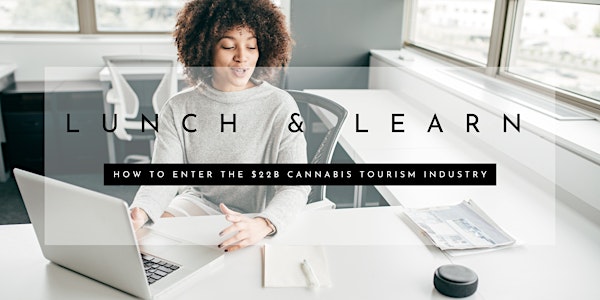 Learn How to Be a Part of the $17B Canna Tourism Industry
Get schooled on the ins and outs of the $17B canna tourism industry.
About this event
👉Cannabis tourism is not only one of the lower risk ways to enter the cannabis industry, it's also projected to be a $22B industry by 2025.
👉And with fewer than 50 cannabis travel agents in the ENTIRE industry, I could use your help. That's no exaggeration 50 is a very generous estimate...Google it and see for yourself​
Now I will be blunt (see what I did there) not everyone is cut out for the cannabis tourism industry.
👉There are certain risks and costs associated with owning a business in general and the risk of owning a cannabis affiliated business is higher...but not impossible.
See if you're up for the challenge with our Lunch & Learn Virtual Sesh on August 20th.
Learn from an industry leader in the cannabis tourism industry.
1. Gain clarity in understanding what it takes to enter a $22B industry.
2, Take actionable steps to get you started building your brand.
3. Get expert help with your burning questions and much more!
Imagine what your life will be like when you can finally organize your thoughts, and take actionable steps toward owning your own cannabis brand.
And at this price, you can hardly afford not to give this a try.
*Prices will increase after 8/12/22
**ATTENDEES WILL RECIEVE A CUSTOMIZED LINK TO ATTEND THE EVENT**