Description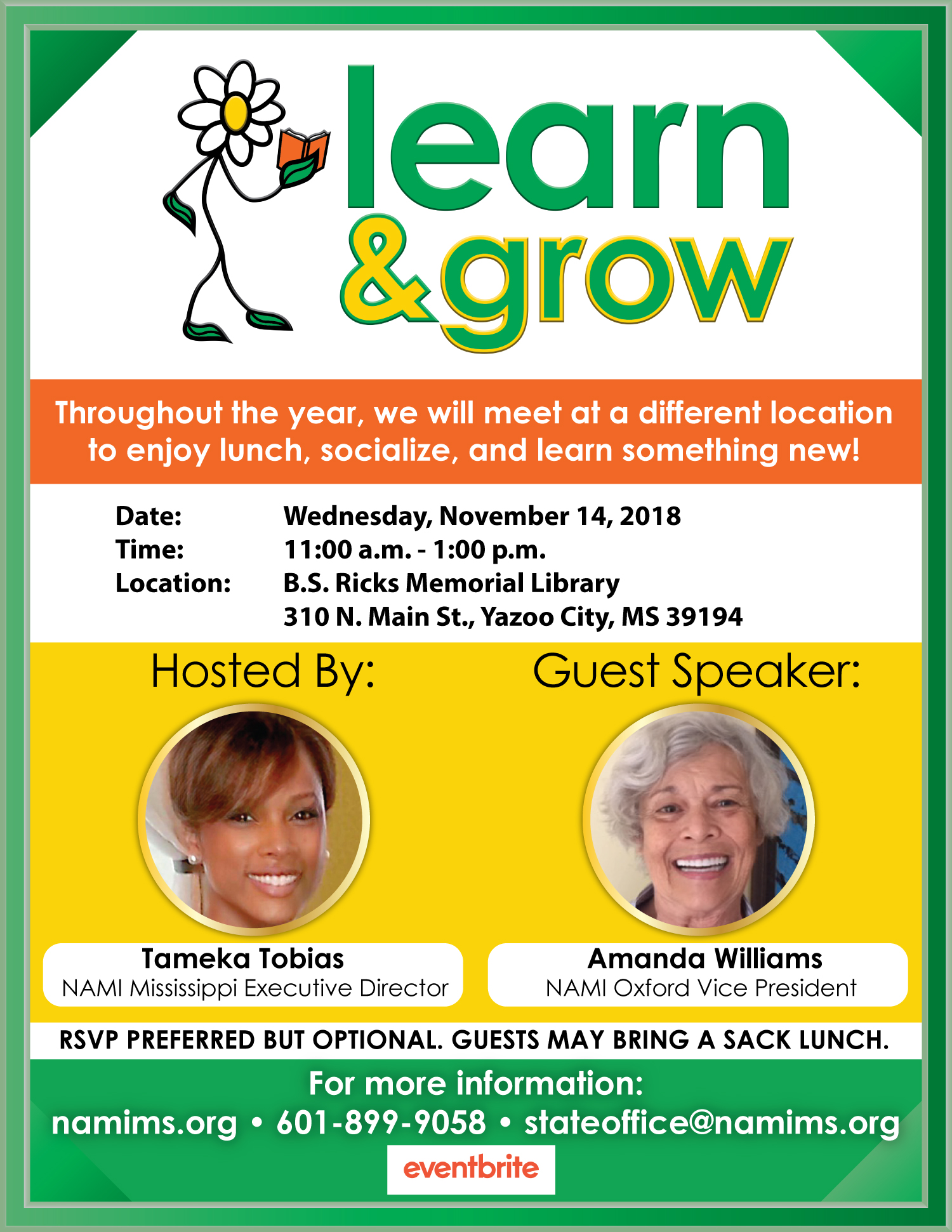 Throughout the year, we will meet at a different location to enjoy lunch, socialize, and learn something new!
Date: Wednesday, November 14, 2018
Time: 11:00 a.m. - 12:30 p.m.
Location: B.S. Ricks Memorial Library
310 N. Main St., Yazoo City, MS 39194
Guest Speaker: Amanda Williams, NAMI Oxford Vice President

RSVP PREFERRED BUT OPTIONAL. GUESTS MAY BRING A SACK LUNCH.
For more information:
namims.org • 601-899-9058 • stateoffice@namims.org