Event Information
Location
Seattle
Seattle
Seattle, Washington
Description
Learn Data Analytics for All Businesses Globally - Using R & Tableau and MSBI (FREE)
After the tremendous success of our last event, Equiskill.com is launching its another Analytics Connect Session on demand.
Sat 18th Feb 2017 : Global Webinar Session by Amit, World #2 on Analytics on Quora (Book you seart soon. Limited seats globally!) Click here and Register now
Connect and learn with Analytics Industry veterans from Amazon and Citibank Analytics

Learn Analytics, Participate in a live Analytics demo and

Get all your questions on Analytics answered.
This is the first free class of the program Analytics Accelerator Program. Learn the course outline of our flagship program the Analytics Accelerator Program. Please Register here and block you seat now, limited seats!
Amit has worked at Amazon.com and Citi Global Analytics. He is ranked at #2 Globally on Analytics writers on Quora.com https://www.quora.com/topic/Analytics/writers
The presenters have more than 21 years of Analytics experience between them. Amit is the CEO of Analtyics learning platform Equiskill.com and Ex-Amazon and Ex-Citi.Ujjwal Dalmia is the Manager Commercial Banking at HSBC.
What are the Reviews on Equiskill.com sessions ?
Please see Equiskill reviews on Quora.com or on Equiskill Facebook Page (Please do like us and share our page with your friends and colleagues)

Who Should Attend this Global Analtyics Webinar?
Anyone who wants to get introduced to the subject of Analytics, its application and some live Demonstrations of the power of Analtyics. Please do join this webinar.
+ Understand the role and strengths of tools like R, SAS, Tableau, SQL and MSBI
+ Hands-on Demo and Practice on R, SAS, Tableau, and Microsoft Power BI tools.
+ Get mentored by Data Analytics experts and ask Career and other questions
What will be the Learning outcomes from the session?
+ How Analytics is different from Analysis and Data Science
+ Importance and applications of Business Analytics for all professionals
+ Best Practices -The fundamentals and the best practices of Analytics concepts and tools and its impact on different business and Domains
+ Real life examples - Real life examples of top Business domains like HR, Banking and Finance realizing the benefits of Analytics, and how can you replicate their success.
+ Career Paths - How analytics will help you to build your desired career and jobs in multiple domains.
Live Sentiment analytics and Text Mining Demo - Live demonstration of Sentimental Analytics in R Programming Language and Visual Analytics in Tableau and MSBI Power Maps

Analytics Accelerator Program Learn the course outline of our flagship program the Analytics Accelerator Program.
Register here right now for the webinar!
To know more about us visit Equiskill.com or simply write to us at contact@equiskill.com or call us at +91 9731657840 to know more about the Analytics Accelerator Certification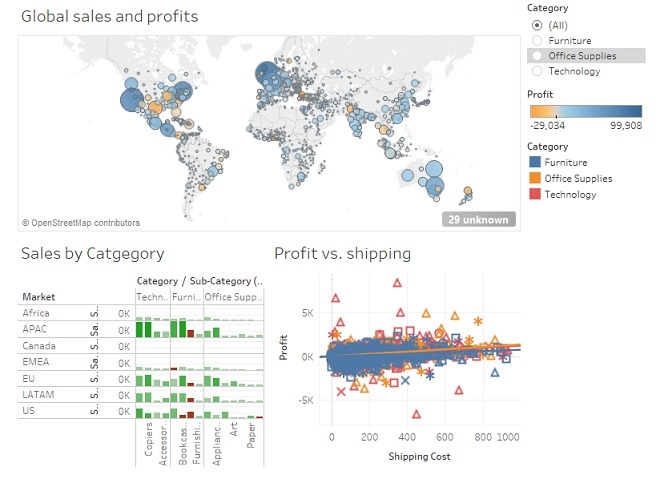 Date and Time
Location
Seattle
Seattle
Seattle, Washington