Description
All Class Participants Will Receive A Free Digital Copy of Chef Kaz's Latest Book (100+ pages!):
"(Almost) All The Answers You Always Wanted To Hear From Your Sushi Chef"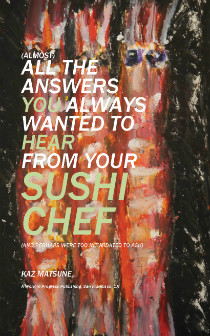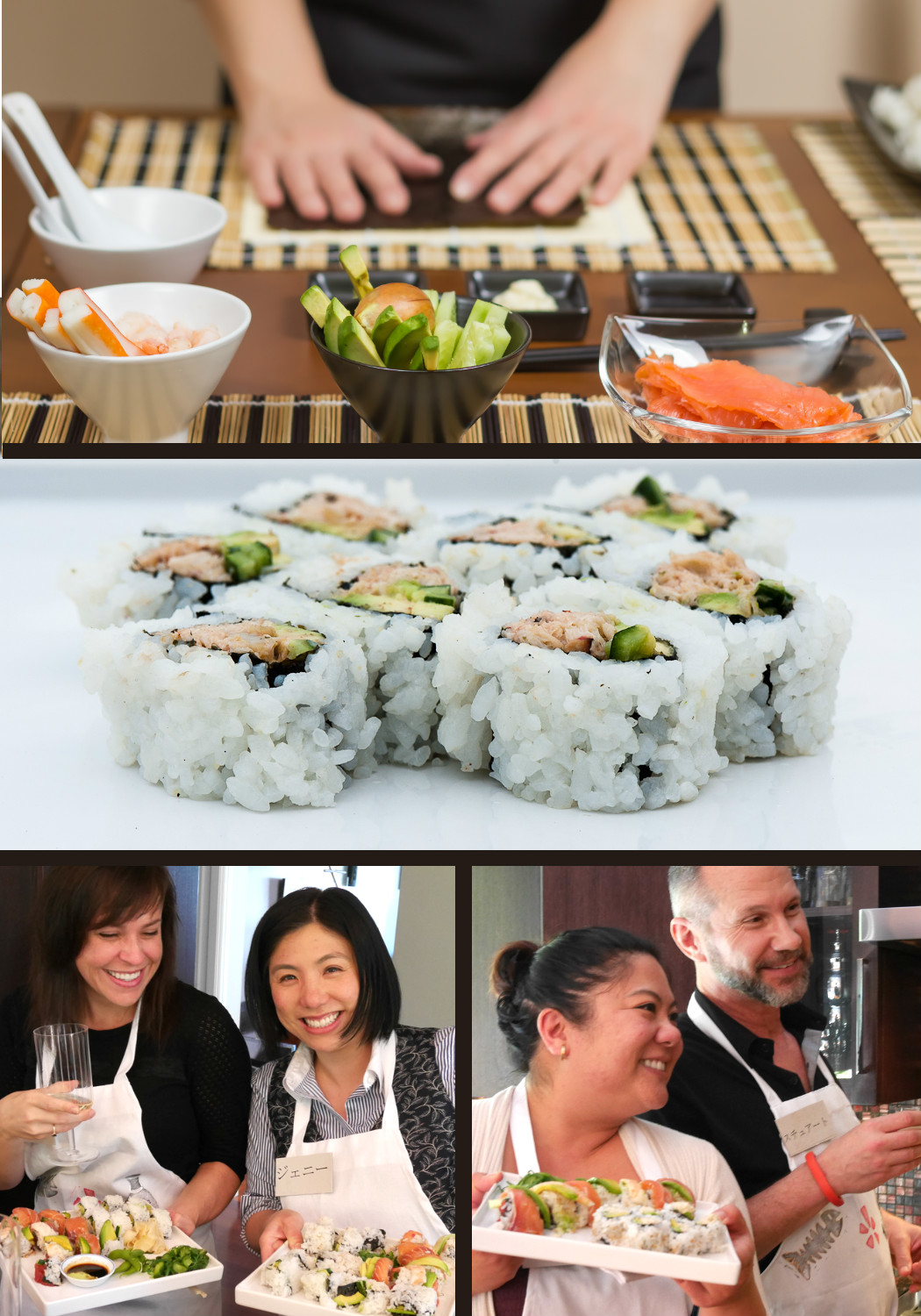 Come learn with Chef Kaz Matsune for fun, educational and the most delicious Sushi Class using sustainable fish and organic ingredients. No sushi making experience necessary!

Kaz Matsune started his sushi career with no professional culinary and sushi experience sixteen years ago. In this class, he will share his story of how he became a sushi chef, how he learned all the sushi techniques. He understands how difficult it can be to make perfect sushi rice and he will show and share his secrets.

Do you feel challenged to find the right ingredients for sushi? Chef Kaz will also give you some shopping tips to find sushi ingredients so that you can make sushi at home.
Since 2012, Chef Kaz has quietly been teaching sushi classes to over 3,500 people. His class and private dinner events have received perfect five-star yelp reviews. Chef Kaz uses sustainable fish from a company who caters to Alice Waters' Chez Panisse and many other top-rated Bay Area restaurants. He has appeared on Food Network's "Cutthroat Kitchen" and is an avid writer and contributor to Quora. His sushi answers and articles have been published on various online medias including The Huffington Post.
Bring your friends. Bring your wine and enjoy a Saturday afternoon at the beautiful Miele kitchen featuring their state of the art appliances.
Plenty of Sushi to make, eat and take home. Each participant will make at least 4 different rolls - that's more than 30pcs of sushi!
Your participation in the class will support Monterey Bay Aquarium's effort to promote sustainable fishery, as we'll donate $3 for every ticket we sell. So far, breakthrough sushi has donated over $2,000 to Monterey Bay Aquarium's Seafood Watch Guide Program.

These classed do sell out, so register quickly!
Class Outline
Knife, apron and all the equipment

Knife Handling

How to make Cucumber Seaweed Salad

How to make Organic Sushi Rice

How to make California Roll

Sustainable Fish:

Yellowfin Tuna, Salmon, White Shrimp, Dungeness Crab

How to Rainbow Roll

Where to get Sushi Ingredients and fish

How to make Seaweed Out Rolls

How to make Hand Roll

Enjoy

Communal Meal

Digital Recipes

Digital Copy of

Chef Kaz's Book

Gluten-Free

Fresh Organic Ingredients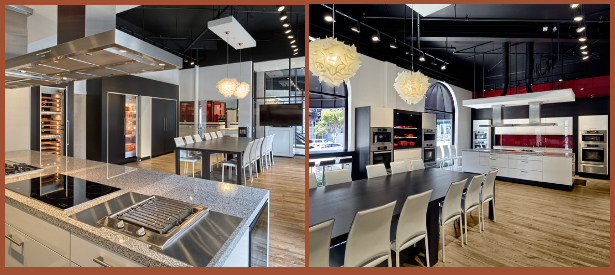 Other Details (please read carefully before purchasing your ticket)

Organic and Sustainable Ingredients.
The ticket price includes $3 donation to Seafood Watch Guide.
Ticket is good only for the date of the class. If you miss the class, there will be no transfer or refund.
14-day cancellation policy. No refund or transfer after 14 days to the class.

Attendee with shellfish allergy is discouraged to attend the class.
Each attendee must sign waiver release form before attending the class.
Attendee must be at least 21 years old or be accompanied by an adult.
Event Partner

For every ticket sold, breakthrough sushi will donate $3 to Monterey Bay Aquarium Seafood Watch Guide