Sales Have Ended
Ticket sales have ended
Please see our website for our next speaker.
Sales Have Ended
Ticket sales have ended
Please see our website for our next speaker.
Grab this Unique Opportunity to Learn about the Downtown Los Angeles Streetcar Project with Derek Benedict, PE, Thursday, January 28 @ 6 pm
About this Event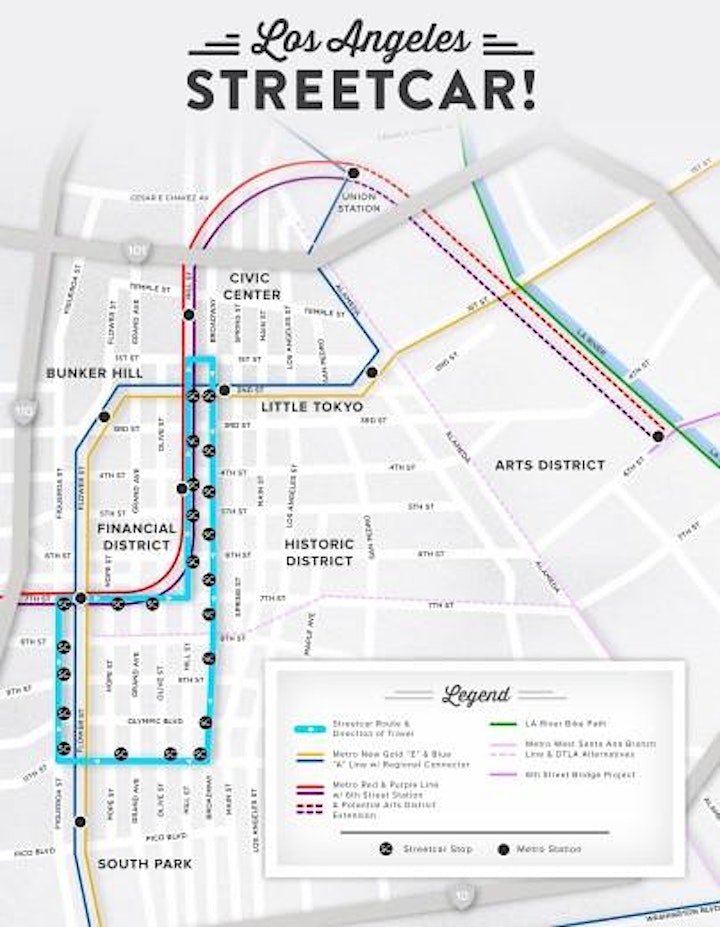 Please Register ASAP, as this will sell out.
Plan to Network and see a Great Talk! Bring plenty of Business Cards to Exchange.
Tickets Available: Thursday, February 27, 6 p.m. meeting: Private Public Partnership Project Update with Colin Peppard, Metro OEI Senior Director, Click to Register.
Tickets Available: Thursday, January 28, 6 p.m. meeting: Downtown Los Angeles Streetcar Project with Derek Benedict, Project Director, Click to Register.
Tickets Available Soon: Friday, March 27, 11 a.m. Construction Tour Flower Street Tunnel Box: Downtown Regional Connector, Inquire.
Tickets Available Soon: Thursday, April 09, 6 p.m. meeting: Purple Line Extension Project with TBA, Click to Register.
Tickets Available Soon: Thursday, April 30, 6 p.m. meeting: Update with TBA, Click to Register.
Tickets Available Soon: Thursday, August 00, 6 p.m. meeting: LACMTA Update with CEO Phil Washington, Click to Register.
Tickets Available Soon: Thursday, Sept. 10, 6 p.m. meeting: West Santa Ana Branch Update with Meghna Khanna, Click to Register.
Tickets Available Soon: Construction Tour: Purple Line Extension, Click to Register.
(Invitation: To Register, click on Attend Event Button above): Seize this opportunity to hear Derek Benedict, PE, Project Director for Los Angeles Streetcar, Inc. [LASI] talk about the project and ongoing developments for the Streetcar. Mr. Benedict will reveal his thoughts, vision, guidance and upcoming plans to develop the project. Following the presentation, Mr. Benedict will answer audience questions.
Derek Benedict, PE, of EXP US Services, Inc., is the Project Director for Los Angeles Streetcar, Inc. (LASI), the non-profit charged with fundraising, stakeholder and technical development for the project.
The LA Streetcar project is a state-of-the-art application of clean mobility technology that is a flagship for a broader zero-emissions electrification strategy in Los Angeles, and the cornerstone of a more livable, connected downtown for residents, commuters and visitors. The 3.8-mile circulator knits together the Financial District, Civic Center, and Grand Park with Historic Broadway, the Fashion District, South Park, Convention Center, Staples Center and LA Live. The project leverages the region's rail and bus system, bridging the gaps in downtown's existing public transportation system and driving investments in both public infrastructure and private development along the corridor.
The project includes Metro Measures R and M funding as well as a Community Financing District approved by downtown voters in 2012. Project partners include the City of Los Angeles, Council District 14, LA Metro and the Federal Transit Administration. Project CEQA documentation was certified in 2017 and the NEPA Finding of No Significant Impact received in 2019.
LASI is repositioning the project, with the idea of a multi-phase streetcar system, as an integral piece of the many exciting plans for transportation and infrastructure around downtown Los Angeles. Conversations in 2020 will include:
- A focus on mobility electrification and "growing the grid" in and around downtown,
- The City of LA's "DTLA 2040" update of the downtown community plan with streetcar as a cornerstone mobility option to support DTLA's new and existing housing and commercial development,
- Analysis of funding and public-private partnership opportunities to help deliver the project sooner, and
- Assessment of technology options to ensure that our project benefits from significant advancements that have come to market in the past few years.
2020 will launch the "Decade of Downtown" – a decade of unprecedented growth that necessitates a framework for a network of fixed transportation, electrification, and streetscape infrastructure investments. Within this framework, a modern streetcar system, unlike any other mode of transportation, is a high-capacity mobility "backbone", accessible to riders of all ages and abilities, that signifies safety, clean mobility, and links to all other forms of transit and active transportation.
Derek Benedict, PE is a project manager and transit "plangineer" with EXP US Services, Inc., who has devoted his career to sustainable transportation and urbanism. He has worked on transit system planning and corridor projects in CA, NV, AZ, TX, OK, NC, and FL including streetcar projects in Tucson, El Paso, Oklahoma City, Dallas, and Charlotte.
What are the challenges and the solutions? Sign up and enjoy this program. Our presenter Derek Benedict, PE, LASI Project Director brings the insights gained from recent experience on this subject and previous projects he has been involved with.
If you are in the transit, engineering, architectural or construction industry, don't get left at the station, you need to attend to find out about the progress being made right now and how to get involved. If you are a transit advocate, come learn about the work going on now to make this major transformative project a reality.
Come to our Transit Coalition Dinner Meeting at Metro Gateway Headquarters, (Union Station Conference Room on the 3rd Floor) in downtown LA from 6:05 p.m. to 8:35 p.m. on Thursday, October 29, 2020. Come learn about the latest developments and find out first hand, by joining us.
Note: You must prepay for food by noon Thursday, October 29, 2020, so the food order can be submitted.
Check-in and networking is from 6:05 p.m.- 6:24 p.m. Introductions and updates on transit developments from 6:25 p.m. to 6:34 p.m. The speakers program starts at 6:35 p.m. Make it a goal to arrive by the 6:05 p.m. start to get the most out of your evening! Bring cards to network.
The dinner program and presentation will last until 7:55 p.m. Time and interest permitting, we will cover the business of other transit activities in Southern CA for those wishing to remain for the last segment of the meeting.
Additionally, there will be reports from the TTC moderator on local transit, as well as state and urban rail services such as Metro, Amtrak, Metrolink, and High Speed Rail at the meeting. We may talk about other projects such as the Westside Extension, the Downtown Regional Connector, the Foothill Gold Line, the Downtown LA Streetcar, the Westside / SF Valley Rail Tunnel, the West Santa Ana Branch, the East Valley Transit Corridor, the Crenshaw Line and many other hot transit topics.
To see our location, see this Google map. If you have trouble locating the meeting, call 818-419-1671. If we know you are coming, we will look for you, so you won't stay lost from us. Note: If you want to get an e-mail meeting reminder directly, write and you can get on the list for future events.
Spread the word! Please join us Thursday, October 29, 2020 and pass this invitation along to anyone who might be interested in joining us as well! Call if you have any questions.
Note: If you need a scholarship registration to attend, please write: bart.reed@thetransitcoalition.us. Pre-registration is absolutely required to attend and no one registered will be turned away.
However, if you don't register and show up, please pay $60 cash at the door. Also, with Metro security procedures, your name needs to be on the roster for admission, so attempt to register before noon.
About The Transit Coalition: The Transit Coalition is a non-profit association whose goal is to increase Transit and Mobility Options in Southern California by activating citizens to advocate for sensible public policy to grow our bus and rail network. Þ--Þ--Þ
Meeting sponsored by: HDR, Destination Enterprises, SkyRail, RailPAC
FAQs
What are my transport/parking options getting to the event?
Metro Gateway Headquarters is served by Amtrak, Metrolink, Metro Rail and Bus, DASH and other municipal carriers. You can also park in the structure for $8.
Is my registration/ticket transferrable?
If you find at the last minute, you can't attend, you may pass your ticket off to a colleague (you must print and bring the ticket) or donate it to cover the cost of one of our interns to attend.
Do I have to bring my printed ticket to the event?
Please print and present your ticket to the guest services staff at the door.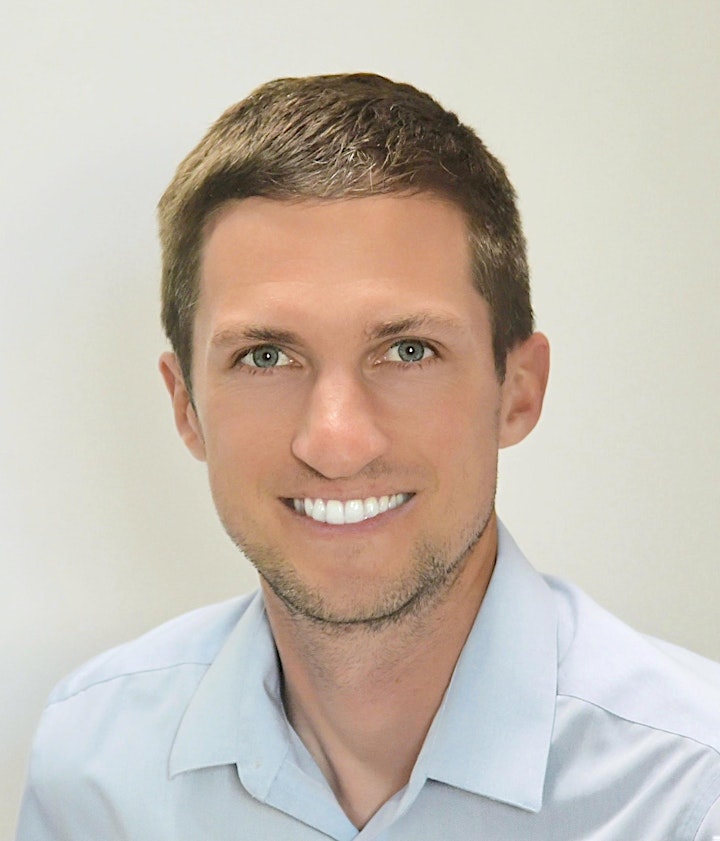 Derek Benedict, LA Streetcar Presenter