Event Information
Location
WeWork Irving Place
33 Irving Pl, New York, NY
New York, NY
Description
Perhaps like the perfect storm, the 4th industrial revolution is emerging before our eyes with the rise of connected things or commonly referred to as the Internet of Things (IoT). The emergence of technology like the new Internet Protocol IPv6, enabling virtually unlimited number of devices to be connected with one another and network giants – Cisco, IBM, GE, and Amazon – all agreeing to common network modifications that greatly simplify network connectivity with IoT (communication between machines), may just be the beginning of this next industrial revolution.
GE estimates that this new industrial revolution, the "Industrial Internet", could potentially add $10 to $15 trillion to the global GDP. Janus Bryzek goes as far as saying that "this is the largest growth in the history of humans."
In order for our world's networks to handle the rapid entry of billions of connected devices, many believe that we must shift from large centralized networks to global decentralized and distributed peer-to-peer (P2P) networks. For our first Lion's Block meetup we are going to analyze one of today's most talked about decentralized protocol for IoT - IOTA.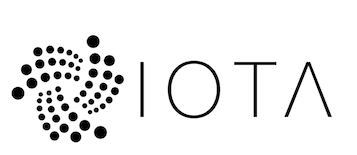 Whether you want to learn more about a hot new Initial Coin Offering (ICO) or you are simply wanting to get a better understanding of decentralized and distributed ledger technologies, the Lion's Block sessions will provide its attendees with a comprehensive analysis of popular ICOs.
To stay informed on future Lion's Block events and workshops, be sure to sign up on our Meetup page
The Lion's Block Analysis
Summary & Business Proposition
Framework/protocol
How it works & why it's relevant
Cryptocurrency/token name (interoperability)
How the token is used
Smart contract
Real world application


Agenda
6:30 - 7:00 - Registration & Welcome
7:00 - 8:00 - Speakers
8:00 - 8:15 - Q & A (group discussion)
8:15 - 8:30 - Networking
Speakers
Kevin Chen, Evangelist at the IOTA Foundation kevin.chen@iota.org
Brian Rogers, Co-Founder Columbia University Blockchain Alliance
About IOTA Foundation
IOTA aims to become the foundational protocol of this new Machine Economy, and a catalyst for future innovations. Since 2015, the IOTA team has developed a revolutionary new blockless Distributed Ledger Technology (DLT) called the Tangle. It resolves two of the greatest issues of blockchain: scalabilities and fees. By eliminating miners and making the transaction-consensus coupled with transaction-making process, IOTA eliminates any fee and becomes faster with more transactions throughput.

About Columbia University Blockchain Alliance
The Columbia Blockchain Alliance is the first exclusively blockchain community at Columbia University. The alliance's objective is to leverage the strength and history of its rich community to take an academic approach to create awareness and to support the emerging blockchain technologies and its many ancillary communities being established.

Date and Time
Location
WeWork Irving Place
33 Irving Pl, New York, NY
New York, NY
Refund Policy