Learn about how we partner homeschooling with our structured, 2-day-a-week program!
About this event
We look forward to seeing you at our Clinton Township Campus which hosts classes kindergarten through 8th grade! We'll go over how our program partners with parents and be leading tours of this campus.
A quick summary of HighPoint Hybrid Academy:
HighPoint Hybrid Academy exists to blend the joys of homeschooling with the support and structure of a complete educational program that meets on-campus twice weekly! HighPoint Hybrid Academy is now celebrating a very successful 3rd year with nearly 400 students coming together two days a week to learn from our fabulous teachers!
Our K-12 hybrid model of learning is for families who are looking to transition their children out of a traditional school or for parents who desire additional guidance in their homeschooling journey. We partner with parents to enhance and reinforce your learning goals for your kids. We lay out the curriculum & provide accountability for your home-based learning when we meet on campus twice each week.
New family application/enrollment for the 2021-2022 school year is open! https://highpointhybrid.com/
We would love to have you and your friends join us for this event!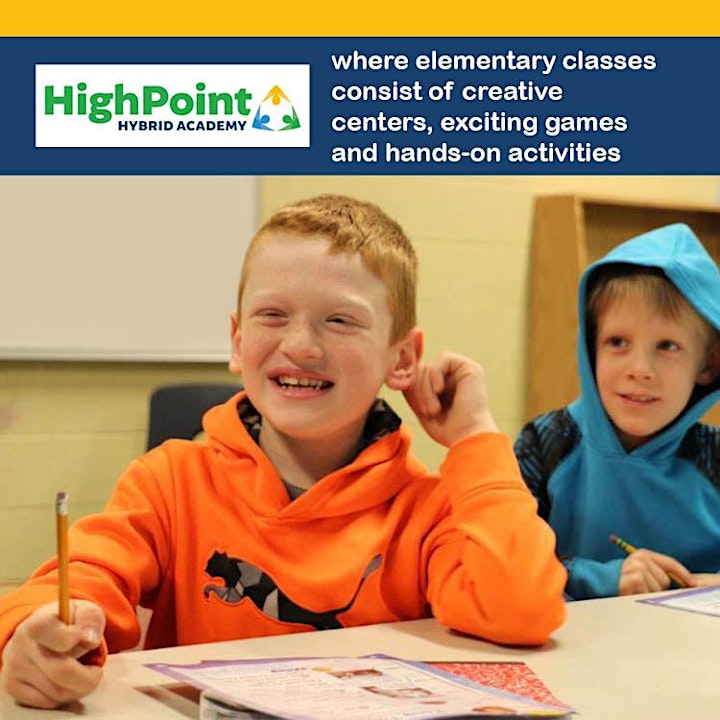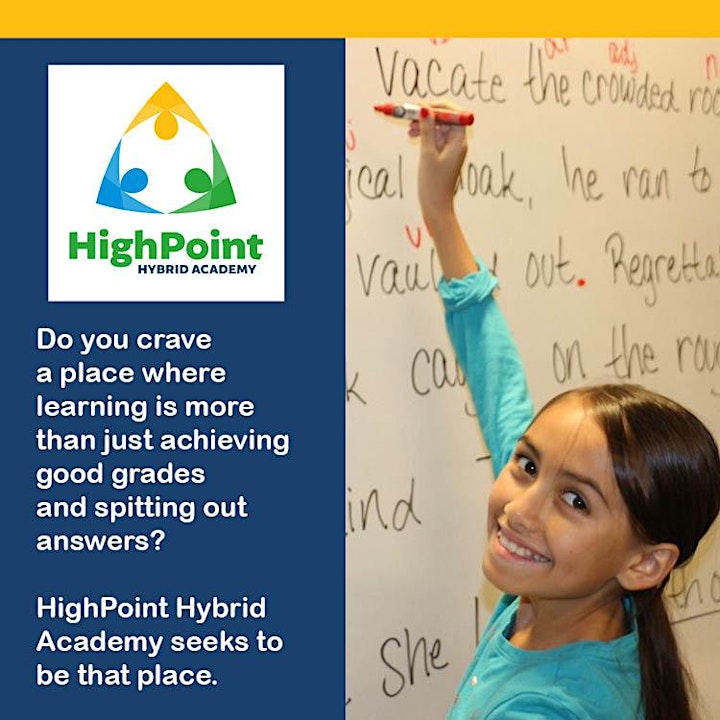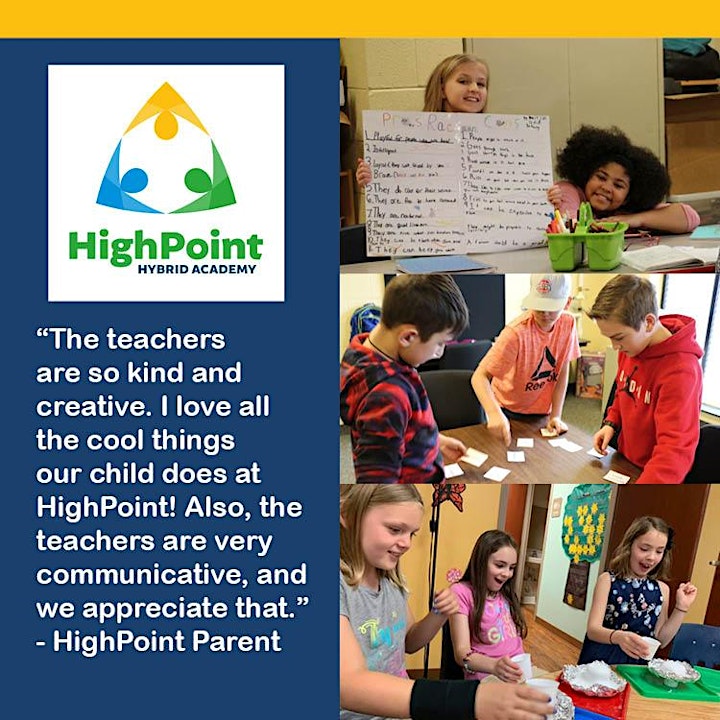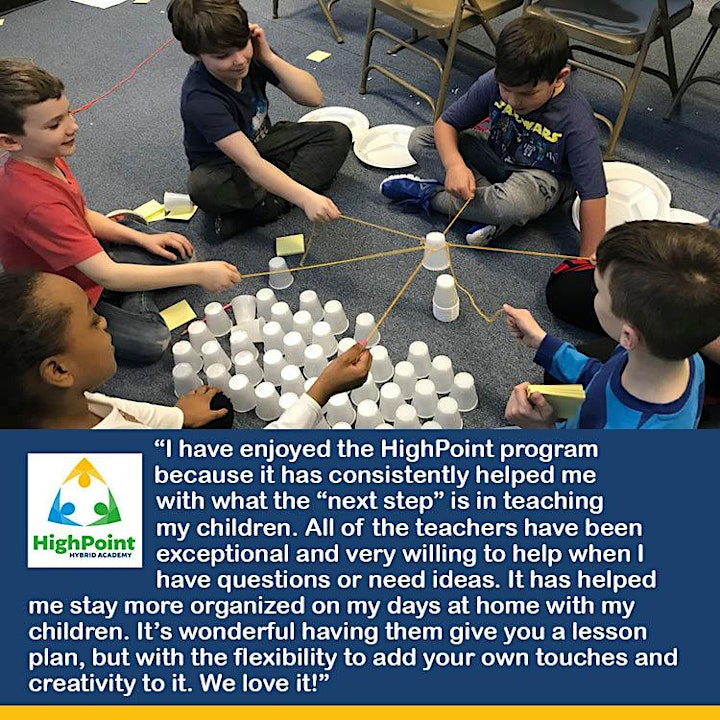 Organizer of Learn about HighPoint Hybrid K-8 in Clinton Township - May 18
At HighPoint Hybrid Academy, we combine the joys of homeschooling with the delight of consistently learning together in a classroom community two days a week. We also support and guide parents as they teach their children at home.
The hybrid model of education encourages parents to be directly involved with their child's learning process, without having to prepare lessons and come up with creative projects. Families now can have the time to work, learn, and play together, with the freedom to discover each child's strengths and passions.