Description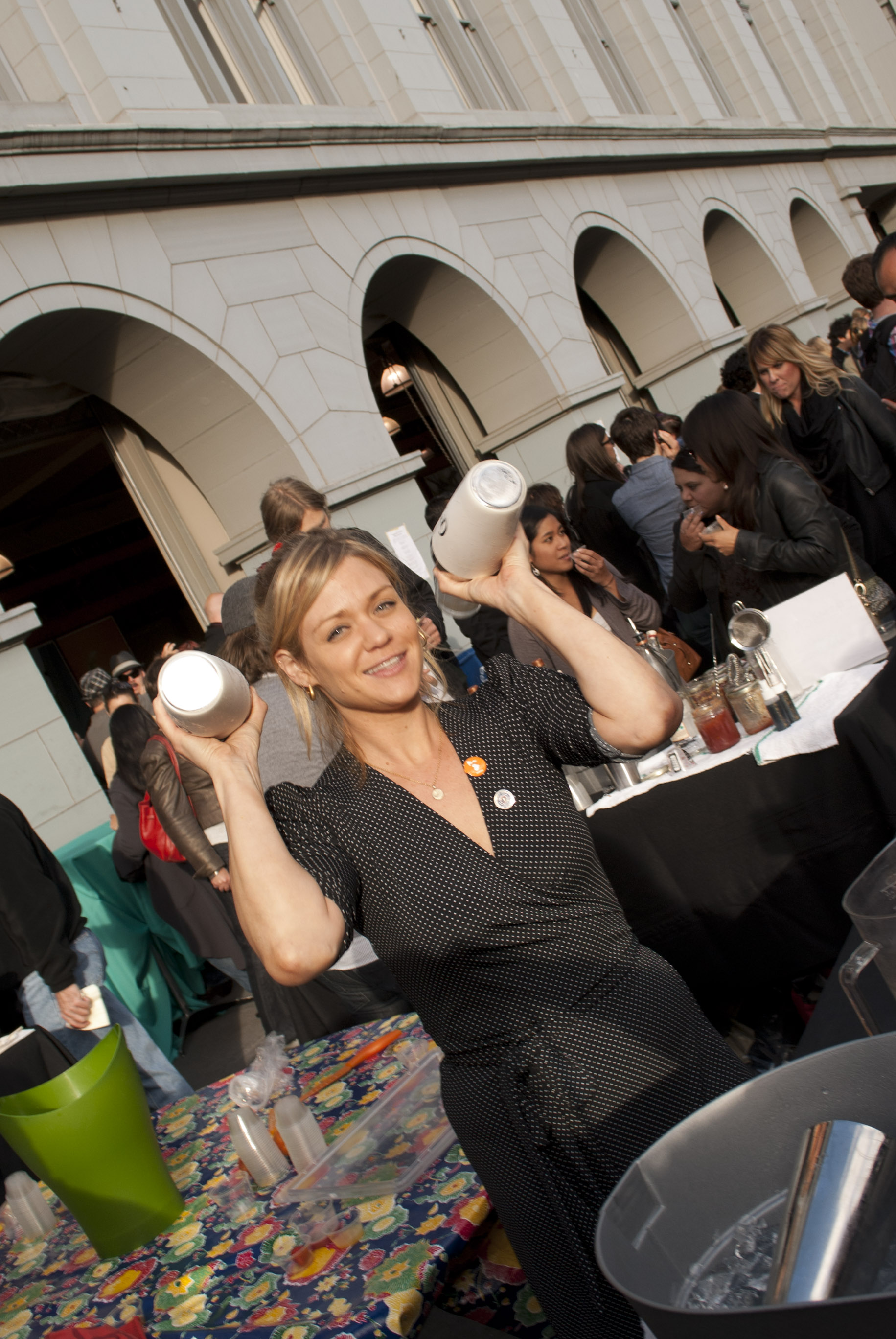 The Center for Urban Education About Sustainable Agriculture (CUESA) and the Northern California chapter of the United States Bartenders Guild (USBG) are kicking off the 2012 Cocktails of the Farmers Market series on Wednesday, February 29th. Join an all-female lineup of star bartenders for "Lady Leap Year" and enjoy 2 full-sized signature cocktails made with VeeV Açaí Spirit, and FAIR. Quinoa Vodka, 10 sample-sized drinks featuring Laphroaig Quarter Cask, Solerno Blood Orange Liqueur, Templeton Rye, La Pinta Pomegranate Tequila, Karlsson's Gold Vodka, Oxley Gin, Gentleman Jack, pür•likör Blossom Elderflower Liqueur, Hangar One Wild Mint Blueberry Vodka, and bite-sized snacks - all featuring fresh farmers market produce.

New for 2012 ~ Purchase a Season Pass for all 4 Cocktails of the Farmers Market events for $135!
Season Passes will only be sold until February 29th so be sure to get yours now and add the following dates to your calendar:
- Wednesday, February 29th
- Wednesday, May 23rd
- Wednesday, August 29th
- Wednesday, November 14th

Season Pass perks include:
- You save $25 and time buying all 4 tickets in advance
- No wait at registration
- Extra food tickets at each event
- Receive special goodies from spirit sponsors
-Tickets are transferrable if you cannot attend an event
Participating Bartenders: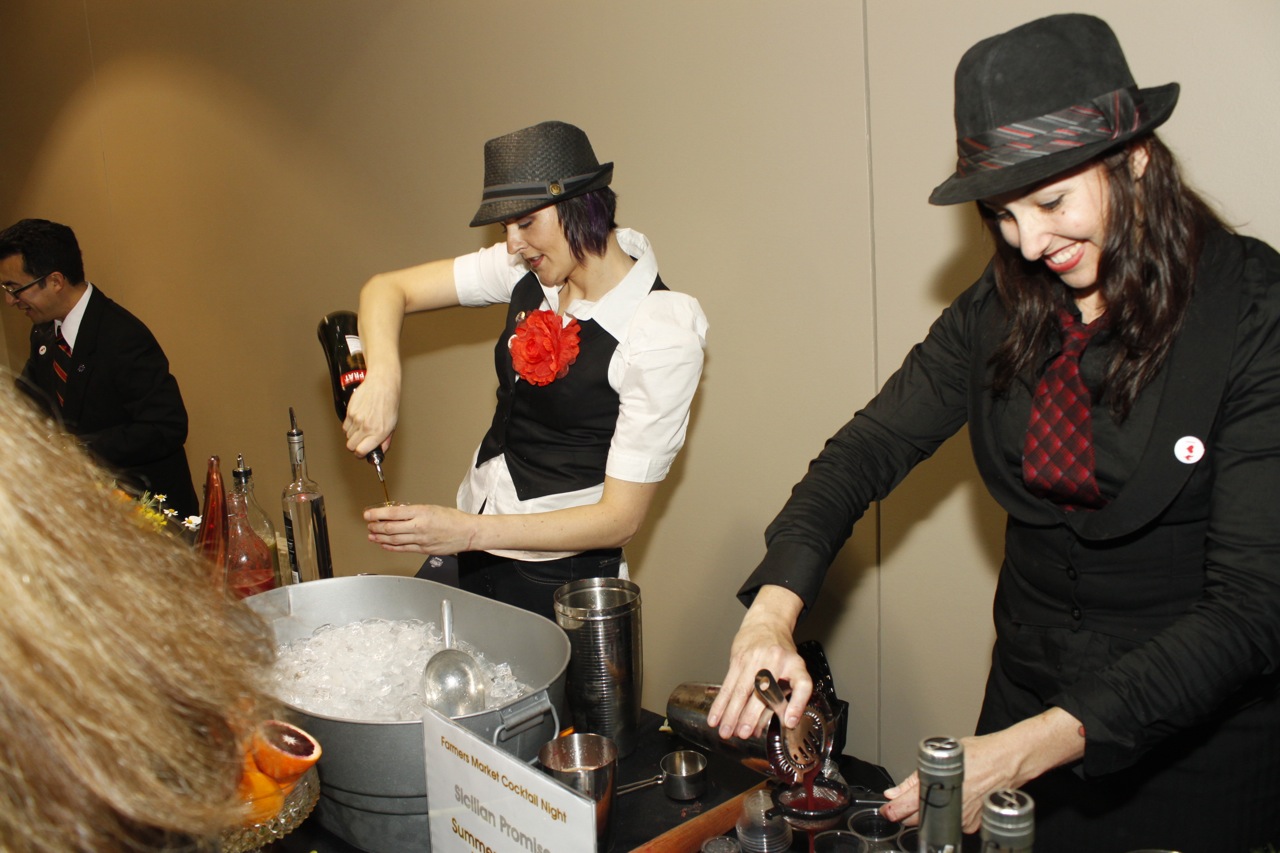 Keli Rivers & Jessica Maria- Hotsy Totsy
Melissa Boyd - Beretta
Christina Cabrera - Michael Mina
Kristin Almy - Miss Pearl's Jam House
Kate Bolton - Maven
Jen Ackerill - Rye
Yael Amyra - Acme Bar and Co. & The Boothby
Allison Webber - Jasper's Corner Tap
Jennifer Seidman & girls - Acme Bar and Co.
Kimberly Rosselle - Flora
Lucia Creed Gonzalez - Prizefighter
Marguerite Regan & Summer-Jane Bell - The New Easy
Participating Restaurants:
Gracie Nguyen - Asian Box
Lauren Kiino - Il Cane Rosso
Shauna Des Voignes - Knead Patisserie
Bridget Batson - Gitane
15 Romolo


Guests are encouraged to vote for their favorite drink and hors d'oeuvre, and five winners will be selected to receive farmers market prizes.
NOTE: No one under 21 years old will be admitted.
Organizer of Leap Year Cocktails of the Farmers Market
CUESA (Center for Urban Education about Sustainable Agriculture) is a 501(c)(3) nonprofit dedicated to growing thriving communities through the power and joy of local food. Founded in 1994, CUESA operates the world-renowned Ferry Plaza Farmers Market and Mission Community Market in San Francisco. CUESA is a cutting-edge force in influencing how people grow, produce, and eat food in the Bay Area and beyond. Learn more at cuesa.org.