Description
---
NOTE: Proceeds from ticket sales for this workshop go to Lean Portland in support of our volunteer efforts with nonprofits.
---
Whether you're a homeowner, manufacturer, service provider, or independant contractor, lean whole systems thinking will help you do MUCH more with FAR less.
In this lean primer we'll address:
What is whole systems thinking and how does it pertain to you, what you do, and lean?

How to reduce throughput time on, and expose waste in, any process?

What is value added work, and what are the 8 wastes of lean, and how can they help you think more green?

How organizational culture is a a key ingredient to any process improvement.
We will discuss the following concepts:
Value

Single piece flow vs batching

Just In Time thinking

The continuous imrpovement process

The 9 forms of waste

The culture of Lean

Systems thinking
Join Kjell van Zoen at Energy 350 to better understand how to develop and introduce lean in your organization and your personal workflow.

Roots of Lean Whole Systems Thinking
In the 1950's Taiichi Ohno, the father of lean manufacturing, created what became known as the Toyota Production System and subsequently as Lean. In the words of Mr Ohno himself, if we "are not given the opportunity to serve the company by working effectively, there can be no joy. For the company to deny that opportunity is to be against the principle of respect for humanity."
According to lean, anything that doesn't increase value in the eye of the customer is considered waste, and every effort should be made to eliminate that waste as it is taking time away from working on more meaningful tasks. By the early 2000s, a connection was being made between waste and the impact it had on the environment (energy, water, landfill, pollution and carbon emissions), and the idea of "lean and green" was born.
More recently, the connection between lean and whole systems thinking was made, leading to a new approach to lean as part of a greater global awareness of complex systems that involve sociotechnical (process & culture) and naturual systems.
What do others think of this class?
"Good information and break down of concepts for people who don't know much about these concepts before hand!"
"Definitely a great example of applying the mindset as well as the process tools. Presented well!"
"Great intro to lean principles. Enjoyed history of Toyota, Deming and background"
"Fun, interactive, super informative!"
"I loved the level of detail we were able to get into"
"Activity was great & the visual showing smaller batch efficiency was cool too"
"The camera exercise made value stream numbers come to life"
---
KJELL VAN ZOEN
SEM Coach & Operations Coach
Energy 350, Portland, Oregon
www.vanzoen.com | https://www.linkedin.com/in/kvanzoen/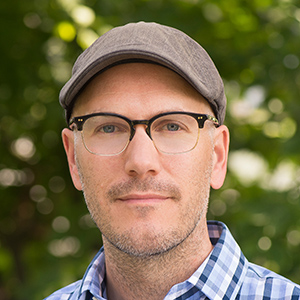 Kjell is an operations super-nerd. He currently works as a Strategic Energy Management (SEM) & Operations Coach at Energy 350, helping Industrial clients in the Pacific Northwest realize energy efficiency and reductions using continuous improvement practices. He's also a lean operations educator and super-nerd with over 20 years of entrepreneurial & consulting experience in the United States and Western Europe, Kjell has worked with businesses in the manufacturing, IT, hospitality, municipal and non-profit sectors. He has developed and delivered over 100 workshops & events focused on continuous improvement & whole systems thinking. He is the educational and events lead for Lean Portland, a professional non-profit organization focused on supporting continuous improvement and whole systems organizational thinking in the Portland area. When Kjell is not coaching and nerding out on operations he's a science-fiction fan, biker, hiker, swimmer, yoga practitioner, and drives his wife crazy by taking the doors off of the kitchen cabinets for optimum efficiency.