Description
- T H E T R A I N I N G -

Think about Facebook. Think about AirBnB . Think about Apple.

What is the link between them, except their billions dollars of revenue?

A smooth, flawless, amazing User Experience. Coincidence?

At Growth Hacking Asia, we do not think so. And you should not either.

UX is primarily how the product feels. It helps create the stickiness of the product, the reason why users love using it day-after-day, without getting bored or annoyed by any aspect of it.

It has a massive impact on all stages of the Growth Hacking Funnel, from activating the user to making him come back to your product and turning it into a frequent customer.
This emerging discipline relies on understanding human interaction, psychology and usability. UX design decisions are made based on studies of how users interact with a system and evaluations on key matrices.


- C O U R S E O U T L I N E -
You will find out all the information in this training:

CRO - We'll show you how to track your users' experience and find out any challenges to conversion.

A/B Testing - We will introduce you to A/B testing processes and tools to optimise your conversion rates.

UX - Learn how to create the most intuitive user experience that will really convert.

User On-boarding - Learn how to implement a great new user onboarding strategy.

- T H E T R A I N E R -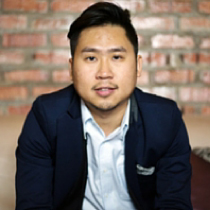 Sky Chew - Tech Lead at Growth Hacking Asia