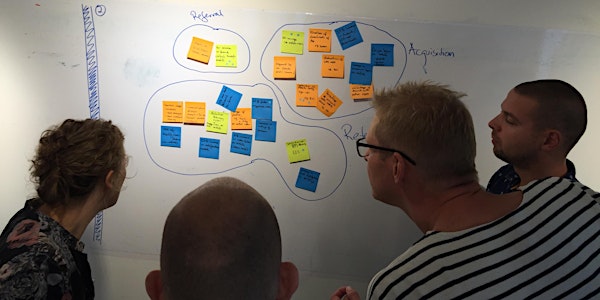 Lean UX in the Enterprise - Tokyo, Japan - Full Day Workshop
Date and time
Wednesday, February 17, 2016 · 9am - 5pm JST
Location
IDEO Tokyo 港区, 東京都 107-0062 Japan
Refund Policy
Contact the organizer to request a refund.
Description
English translation below...
『LEAN UX』の著者、Jeff Gothelf 氏による実践型ワークショップ
このワークショップでは英語から日本語の同時通訳がございます。
2/17 (水) 09:00 - 17:00
IDEO Tokyo
東京都港区南青山5-4-35
青南吉川興産ビル2階

東京メトロ表参道駅B1出口徒歩4分 骨董通り沿い 1FにLAWSONがあります
Lean UX とは、
Lean Startup の構築・計測・学習ループをUXデザインに応用した手法のことです。
デザイナーだけでなく、エンジニアなどもデザインプロセスに関与させ、
実験と測定を繰り返しながら、最適なデザインに最短で到達することが出来ます。
Lean UX Book
Lean UX について初めて書かれた書籍が Jeff Gothelf による 『LEAN UX』 です。
本書は優れたIT関連書籍を選ぶ Jolt Award で The Best Books 賞を受賞し、世界各国で高い評価を受けています。 その邦訳版『Lean UXーリーン思考によるユーザエクスペリエンス・デザイン』 が2014年1月に発売されて以降、 国内でも Lean UX に対する注目が高まり、これまでに数多くのワークショップや勉強会が開催されてきました。
今回はその著者である Neo の Jeff Gothelf が、日本で初めて開催するワークショップです。
> Amazonはこちら
※ 本ワークショップ参加者全員に Lean UX の邦訳版がプレゼントされます
SPEAKER
JEFF GOTHELF
Author, Designer, Speaker - New York, NY
インタラクションデザイナー、アジャイル実践者、ユーザーエクスペリエンスのチームリーダーとして14年以上のキャリアを持つ。アジャイルUXやリーンUXなどをテーマに世界のさまざまな場所での講演を行い、高い評価を得ている。過去には、The Ladders, Publicis Modem, WebTrends, Fidelity, AOL & Neo Innovation.などでチームリーダーを務めた。
WORKSHOP
ワークショップを通して学べること
今回のワークショップでは 『LEAN UX』 の著者 Jeff Gothelf が講師となり、
Lean UX とは何なのか、 Lean UX の実践に必要なマインドセットについてをお伝えします。
デザインにおける無駄を
最小限にするプロセス
難しい課題を解決する
コラボレーティブ・デザインの実践
アジャイル開発環境で
成功するチームをセットアップ
TIMETABLE
09:00

イントロダクション & アイスブレイク

09:15

Lean UX について

10:30

休憩

10:45

チームで前提の共有

12:00

ランチ

13:00

仮説ステートメントの作成

14:30

休憩

14:45

デザインの実験

16:30

Q&A 振り返り

17:00

終了
ACCESS
2/17 (水) 09:00 - 17:00
08:30 受付開始

IDEO Tokyo
〒107-0062
東京都港区南青山5-4-35
青南吉川興産ビル2階
東京メトロ表参道駅B1出口徒歩4分 骨董通り沿い 1FにLAWSONがあります

> Google Mapで見る
ORGANIZED BY

「Lean UX ―リーン思考によるユーザエクスペリエンス・デザイン」 (www.leanuxbook.com) 、近日発売予定「Sense and Respond」(sensingbook.com)著者でもあり、デザイナー、プロダクト・ストラテジスト、コラボラティブかつ結果を重視した組織作りにフォーカスした特別顧問でもある。
---
請求書の発行をご希望の方は私、Jeff Gothelf(jeff@gothelf.co) まで直接ご連絡をお願い致します。その際、チケットの種類及び枚数をお知らせ頂けましたら、折り返しこちらから詳細をご連絡をさせて頂きます。
---


Put a brain on your Agile process & build more integrated product discovery and delivery streams


---
Tokyo, Japan - Full Day Workshop with Jeff Gothelf, author of Lean UX
---
What people are saying about Jeff's workshop:
"I found the workshop extremely beneficial on both a personal and a team level. I really enjoyed how the day was broken down into pockets of lecturing and group activities to practice the lessons discussed. Even having read Jeff's book, practicing the exercises within the team made It clear how beneficial the approach can be."
"I found the Lean UX workshop really helpful. It made a refreshing change to hear some opinions from an experienced external source of how we can make agile work in ways other than how we already are. The contrast between the formulation of assumptions and experiments to our usual story generation and QA testing gave a valuable insight into how we can decide on our MVP, and refine how we define our priorities when scoping out work. The time spent was well worth it."
---
Why you should attend:
Agile has taken over the software development world. As a result we've created highly-efficient software engineering teams incentivized to get bug-free code shipped quickly. What we've failed to do is empower these teams with the decision-making mechanism necessary to decide:
What should we work on?
What's the best prioritization for our work?
When is it done? (Shipping != done)
Is it meeting customer expectations?
Shoud we continue to design and optimize this feature?

It is imperative that our product teams understand how to practice effective product discovery methods which can simultaneously feed our product delivery efforts.
The most effective way to achieve this is in collaborative, cross-functional teams that base their decisions on evidence from the market gained through experimentation and hypothesis. These teams bring product design, user experience, engineering, product management and organizational leadership together in a customer-centric effort to build the right product and to build the product right.
---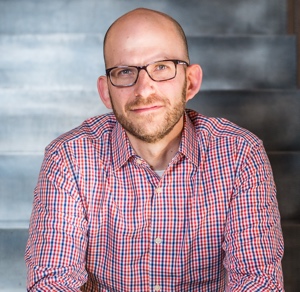 Jeff Gothelf is an expert in teaching teams how to work in this collaborative fashion and has captured these ideas in his book, Lean UX: Applying lean methods to improve user experience.
---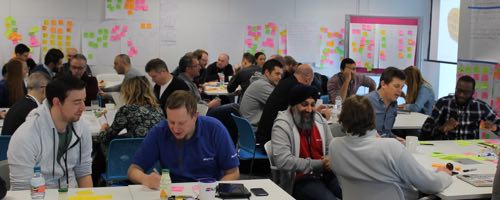 Who should attend:
Product leaders

CEO's

General Managers

VP's and Directors of Product

VP's and Directors of UX

CTO's and VP's of Engineering

These folks take the learnings back to their teams. Alternatively, these same organizations send colleagues new to their product teams to get this training in preparation for joining the team.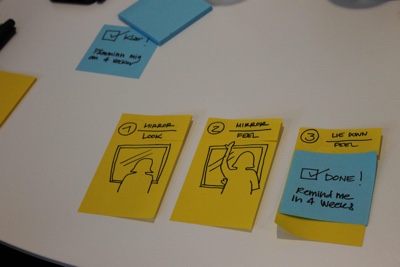 These workshops sell out well in advance, so don't hesitate to reserve your seats.
---
What you will learn:
In this fun, high-energy & hands-on workshop, Jeff will teach you and your teams:
How to structure parallel path product discovery and delivery processes
How to make evidence-based, customer-centric prioritization decisions
How to improve communication between designers, developers, product managers and executives
How to build agile cross-functional collaboration in Scrum environments
How to impress the value of good user experience design on the rest of the organization
How to build a culture of learning and experimentation
How to drive innovative efforts in your startup, high-growth company or enterprise
How to leverage customers as the best source of information
How to bring resarch, design, writing and engineering together in one continuous learning and delivery cycle
---
Who is teaching this workshop:
Jeff Gothelf, author of Lean UX.
Jeff is a designer, product strategist, team leader and author. He's been teaching teams across the world to rave reviews. Jeff has been creating software products for over 17 years with companies like AOL, Fidelity, WebTrends & TheLadders and Neo Innovation.
Every attendee of the workshop gets a free copy of Jeff's book - Lean UX.
Read Jeff's blog here: www.jeffgothelf.com
See what he has to say on Twitter: @jboogie
About the organizer
Jeff Gothelf is the author of Lean UX (www.leanuxbook.com) and the upcoming Sense and Respond (sensingbook.com). He is a designer, product strategist and executive advisor focusing on building collaborative, evidence-based product organizations. 
Follow Jeff @jboogie and read his blog - www.jeffgothelf.com.