Location
Chartered Accountants House
Pearse Street
2 Dublin
Ireland
Description
Lean UX: Agility through cross-functional collaboration
Dublin Full Day Workshop
The world of software has become continuous. New delivery capabilities like continuous deployment and integration have enabled channels like app stores and the web to provide us with an unprecedented feedback loop. Every time we launch software we can take advantage of this continuous learning cycle to understand who is using our products and services, what they're doing with them and how we're meeting their expectations and our business goals. Combined with techniques born out of user experience and design, we have an unprecedented opportunity to build products that truly meet customer needs and help our businesses win.
"You kept it real – loved the presentation style and the content has the potential to dramatically improve the way [we] develop products." — Recent workshop participant
"Jeff's workshop...not only made a whole lot of sense, it gave me a great way of thinking about how to fit rigorous, customer-centered user experience practice into tight spaces." - Dan Turner
"Jeff Gothelf's Lean UX workshop is spot on. Ask better questions, hypothesize, validate, repeat. Thanks Jeff!" -- Adam Davis, 352 Inc, workshop participant June 2014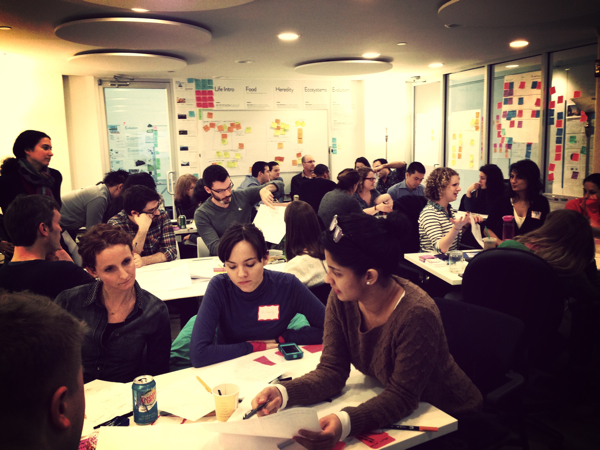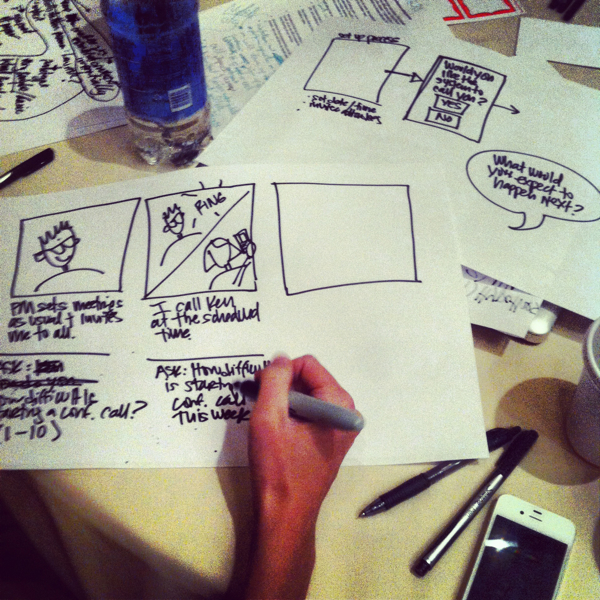 Why you should attend:
This new continuos reality fundamentally changes the way we discover and create new products and services. The old waterfall ways of software development are dead. The new way is a collaborative, continuous cycle of concepting, delivering, learning and iterating.
The only way to truly harness the benefits of this new reality is in a collaborative, cross-functional team that bases its decisions on evidence from the market gained through experimentation and hypothesis.
Jeff Gothelf is an expert in teaching teams how to work in this collaborative fashion and has captured these ideas in his book, Lean UX: Applying lean methods to improve user experience.
Who should attend: Designers (UX, visual, content, IA, IxD, etc), developers, product managers, stakeholders and team leaders
What you will learn:
In this fun, high-energy and hands-on workshop, Jeff will teach you and your teams:
How adopting lean principles increases the amount your team learn
How basing your product ideas on assumptions, rather than requirements, gets you to faster product/market fit
Why focusing on achieving outcomes is far more successful than focusing on features
How to write hypotheses based on our assumptions
How to structure experiments to test those hypotheses and take advantage of our continuous reality
How to work cross-functionally to bring engineering, design and product management together in an agile way
How to incorporate this culture of learning in your organization - enterprise, mid-size or startup
Who is teaching this workshop:
Jeff is a designer, product strategist, team leader and author. He's been teaching teams across the world to rave reviews. Jeff has been creating software products for over 15 years with companies like AOL, Fidelity, WebTrends & TheLadders. Today Jeff is a Principal in Neo's NYC office.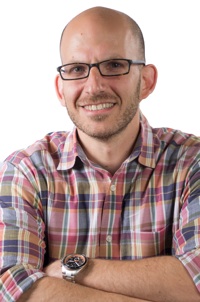 Every attendee of the workshop gets a copy of Jeff's book free.
Read Jeff's blog here: www.jeffgothelf.com
See what he has to say on Twitter: @jboogie
Please join us on August 21st, 2014 for this amazing, fun workshop.