Description
September 2019 edition of the monthly Lean Startup Sydney Meetup
'Doors open time' 5:30pm; for the first talk at 6pm!
Venue:
GA Sydney (Main Campus)
1 Market Street (entry via Kent Street. The red-brick building behind the main sky-scraper, next to My Lua), Sydney, NSW 2000.
A monthly meetup to hear & discuss "How Today's Entrepreneurs Use Continuous Innovation to Create Radically Successful Businesses".
------------------------

Investor at AirTree Ventures https://airtree.vc/

https://medium.com/@jvullinghs
On Deck is a dinner series and evolving community of world class entrepreneurs who are about to start or join their next venture.
Nina Huchthausen
Agile & Product Transformation
Cabcharge Australia Limited a2baustralia.com
Agile Project Management instructor, General Assembly Sydney
--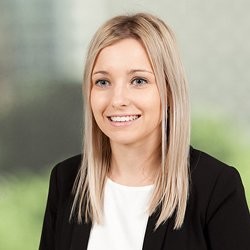 Ashlee Zileski https://www.linkedin.com/in/ashlee-zileski-05995256/
Corporate Lawyer and also Founder of Attire
"Creating custom corporate wear capsules - We take the 'work' out of workwear for female professionals"
https://www.instagram.com/a.t.t.i.r.e/

Colin Fraser, Co-Founder
Sportfinder @Sportfinder1 sportfinder.com.au
------------------------
Express your interest in being a speaker or sponsor https://forms.gle/VEFUEaPcyH2crmNm8
------------------------
By submitting your email address, you agree to receive updates about programs, and special events from General Assembly and the Lean Startup Sydney Meetup. Please refer to General Assembly's Terms of Service and Privacy Policy for more information.
------------------------
Please tweet:
@leanstartupSyd #leanstartupSyd #leanstartup #Sydney #startupAUS