Description
July 2018 edition of the monthly Lean Startup Sydney Meetup
'Doors open time' 5:30pm; for the first talk at 6pm!
A monthly meetup to hear & discuss "How Today's Entrepreneurs Use Continuous Innovation to Create Radically Successful Businesses"
Venue sponsor @Pivotal @PivotalLabs
Looking for sponsors & speakers for August (monthly meetup)

Jobs at our sponsor Pivotal in Sydney
Sr. Product Manager (Pivotal Labs)
-----
Nicola Farrell @nixos muru-d.com

Nicola is leading the muru-D, Sydney program & has been working with startups for almost 10yrs. Originally from Ireland, where she led startup & accelerator engagement for the global technology conference, Web Summit, before leaving for Australia, landing at Pollenizer, an early stage startup incubator. Here, she made waves to bring startup methods to some of the world's largest companies. Recently, Nicola joined the team at muru-D, where she is fostering a world-class accelerator to advance ambitious startups with ideas for global impact.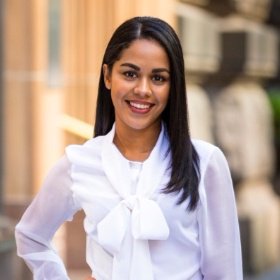 Manuri Gunawardena
Founder and CEO at HealthMatch healthmatchapp.com
Launching in 2017, HealthMatch is a digital health company transforming the way patients connect to clinical trials. Our platform allows patients to find clinical trials in the fastest and simplest way possible. Patients are matched in real-time to clinical trials tailored to their medical profile. By applying machine learning and artificial intelligence to clinical data, HealthMatch aims to dramatically accelerate patient recruitment, and progress life-saving cures onto the market faster than existing practices allow.
Nick Coster brainmates.com.au
Co-Founder and Head of Training
@nickcoster

Nick's talk looks at a few traditional terms like Product Lifecycle and Product Market fit and discusses what a startup or a new product needs for success.
Richard Savoie staybil.com
Founding CEO
@EngineersLookin

We create software that crushes commutes! By optimising their workforce so employees always work at the location closest to home, we drive down turnover costs and absenteeism while simultaneously driving employee engagement, health, and reducing commuter carbon.
-----
Please tweet:
@leanstartupSyd #leanstartupSyd
#lean #leanstartup #Sydney #SydTechTalks