Description
Lean Startup Night Bern
The very first Lean Startup Night in Switzerland is coming to Bern! The event, hosted by the INNOArchitects AG, starts with a beer and some chips followed by an introduction from the hosts. The evening will then kick off with a proper speed networking session, which will then be followed by a keynote by David J. Bland from Precoil (who will be joining us via Skype). After a little break, the audience will have the possibility to pitch their own challenge. All the challenges pitched (ca. 18 in total) will be discussed in the case study session. How can your challenge be solved according to Lean Startup?

Please send your challenge to: academy@innoarchitects.ch - there is a very good possibility that your challenge will be discussed at Lean StartUp Night Bern!
Please formualte accordingly:
How might we/I .... --> How might I test if my customers like my idea? How might I create a Co-Working Space in my Area etc.

At the end, there will be more time for networing along with some food. Sound interesting? Then sign up as soon as possible. Tickets are limited!


This event is part of Lean Startup Summit Berlin (February 12, 2019). Lean Startup Summits bring the big ideas from Eric Ries's books off the page to show how organizations are making them real around the world. Become a part of our wider European innovation community by joining us in Berlin this February. Learn more and register here.
Lean Startup Night is a meetup series designed to help our community connect and swap ideas with one another while learning the nuances of the methodology from our expert network. Each Lean Startup Night is hosted by our network of ambassadors and features a different panel talk, fireside chat or presentation with a mentor from the Lean Startup community and local innovation champions. Learn more about the Lean Startup Night meetup series here.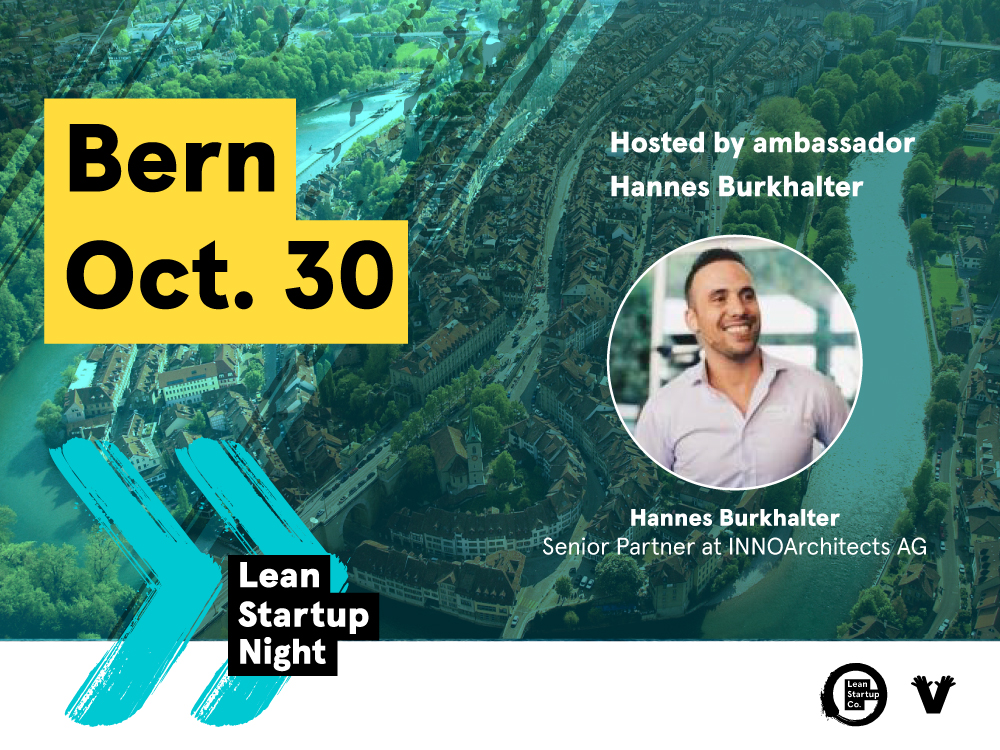 Program:
18:30 - Meet the INNOArchitects, Lean StartUp Night, General Information.
18:45 - Speed networking: Which Superpower do I offer/look for?

19:00 - Keynote + QnA

19:30 - Little break

19:45 - Pitch your Challenge (members of the audience)
20:00 - Case Study Session: in groups solve 18 Challenges according to Lean Startup

21:00 - Networking & apéro
Meet the speakers:
David J. Bland
David founded PRECOIL in 2015 to focus on helping both startup founders and enterprise leaders rapidly find product market fit. He's pioneering a new breed of facilitative consulting by blending together Design Thinking, Lean Startup and Agile to make products that matter.