Description
Join our ambassadors Demis Estabridis and Anil Kumar Krishnashetty in a new Lean Startup Night at ESMT Berlin featuring the speakers Eric Ries (livestream from Las Vegas at the Lean Startup Conference), Tienko Rasker and Frank Böhme for an interactive session on all things Lean Startup, including a lightning talk, and networking and interactive activities.
This event is part of Lean Startup Summit Berlin (February 12, 2019). Lean Startup Summits bring big ideas from Eric Ries' books of the page to show how organizations are making them real around the world. Become a part of our wider European innovation community by joining us in Berlin this February. Learn more and register here.
Lean Startup Night is a meetup series designed to help our community connect and swap ideas with one another while learning the nuances of the methodology from our expert network. Each Lean Startup Night is hosted by our network of ambassadors and features a different panel talk, fireside chat or presentation with a mentor from the Lean Startup community and local innovation champions. Learn more about the Lean Startup Night meetup series here.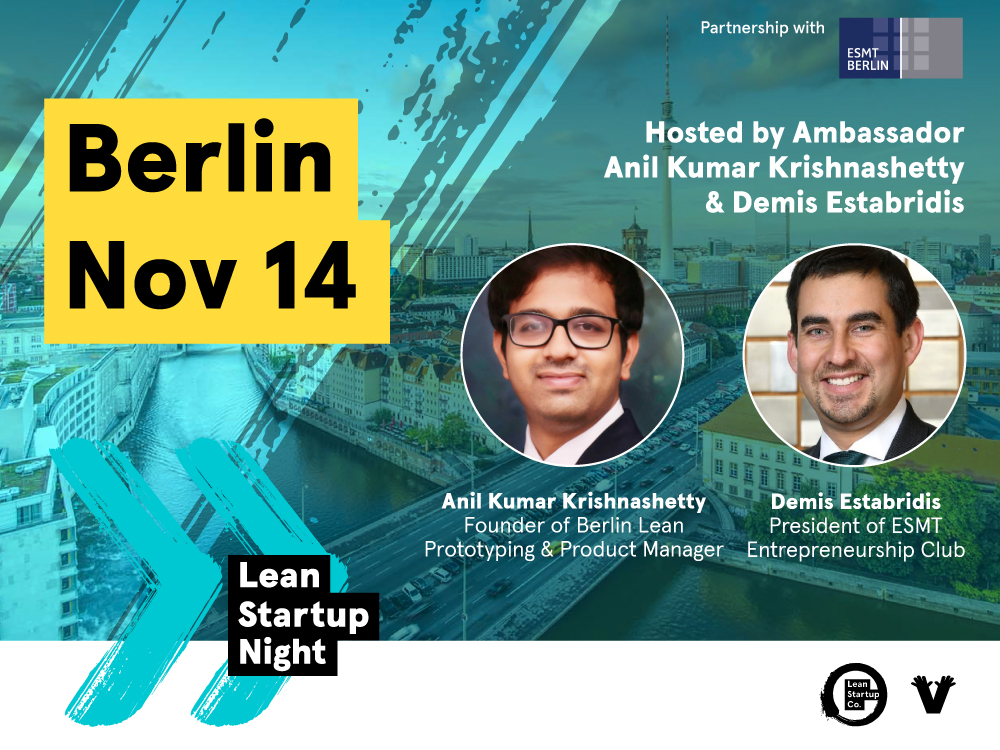 Program:
5:45pm - Doors open
6:00pm - Introduction & livestream from The Lean Startup Conference: Lean Impact: Revolutionizing Social Good with the Lean Startup, Eric Ries, Ann Mei Chang
6:45pm- Introduction to Lean Startup Summit with director of Lean Startup Summit EMEA Thijs Sprangers
7:00pm - Speaker: Tienko Rasker, Founder of a leading online Angel investment platform, Leapfunder
7:20pm - Speaker: Frank Böhmer, Founder and CEO of Ninox
7:50pm - Interactive activity
8:15pm - Networking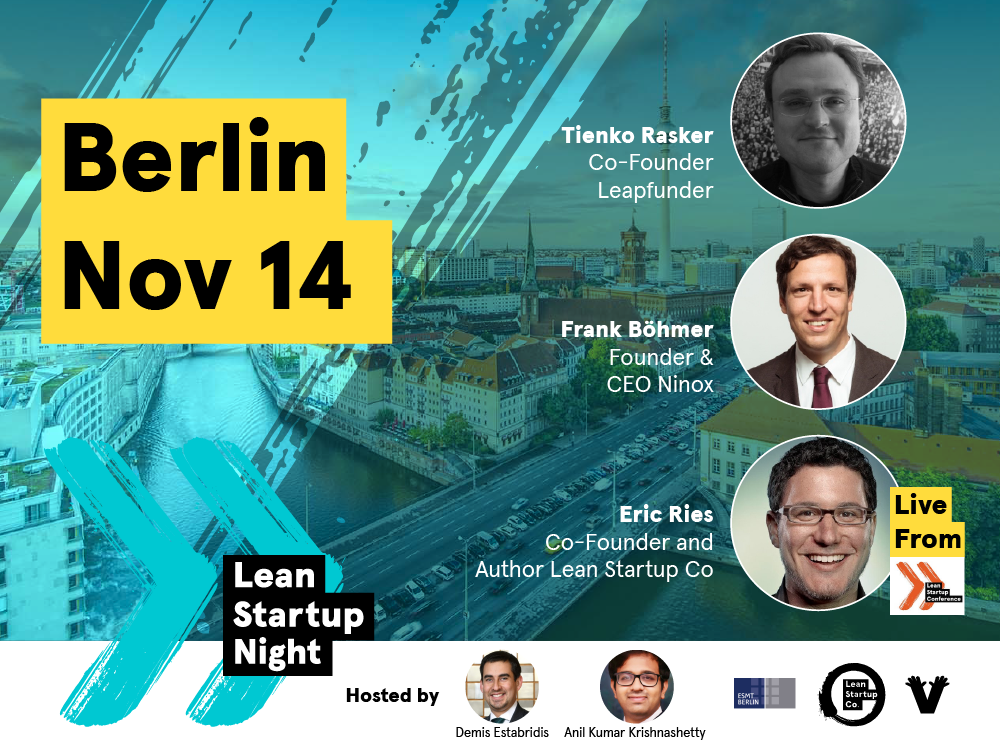 Meet the speakers

:
Tienko Rasker, Founder of a leading online Angel investment platform, Leapfunder
Tienko is a trained strategy consultant and financial professional who focuses on growth strategy and early-stage finance. Tienko has acted as a mentor and jury-member in the business plan competitions of Stanford, M.I.T, and Cambridge. He holds undergraduate degrees in Physics and Philosophy from the University of Oxford and an MBA from the Sloan School of Management, M.I.T.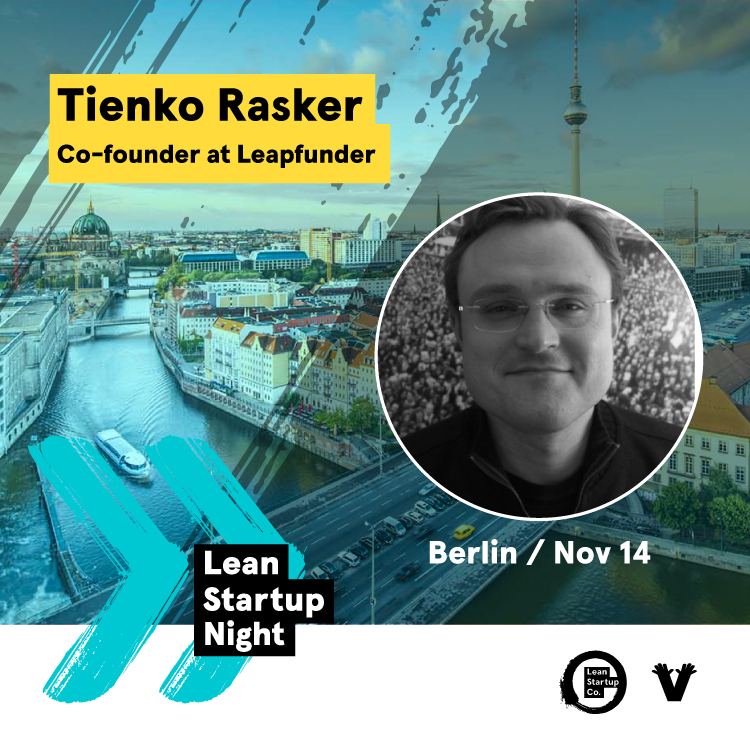 Frank Böhme, Founder and CEO of Ninox
Frank has a vision: a vibrant ecosystem of businesses, teams, and consultants having the perfect tools for their workflow. All based on a single platform that lets users quickly assemble business apps. A platform that is easy to learn and fun to use: Ninox.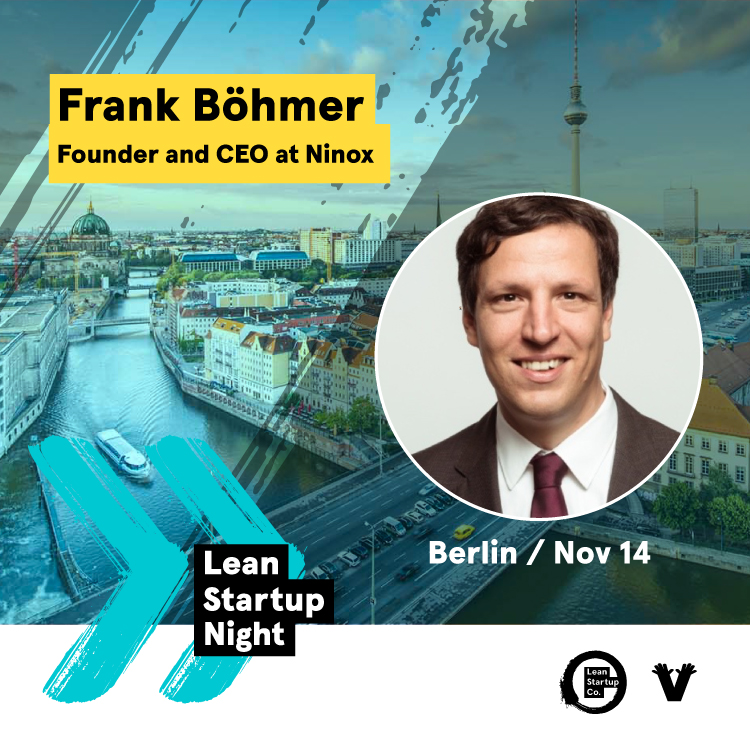 Meet our ambassadors:
Anil Kumar Krishnashetty, Founder of Berlin Lean Prototyping
Anil is an IT Consultant at bitgrip Gmbh and founder of Berlin Lean Prototyping; a meetup organization focused on Lean, digital prototyping tools & product discovery techniques based in Berlin. He is the creator of the VoiceX, a low fidelity prototyping tool for voice interface design. He is a Frontend Architect with 8+ years of experience, has worked as a UX & Frontend developer for companies including SAP, Canto, Sapient & one.com. His focus is on rapid prototyping tools and running & facilitating prototyping workshops.

Demis Estabridis, Originally from Peru, Demis is a serial entrepreneur who has raised four startups so far. He is currently the president of the ESMT Entrepreneurship Club, where he is pursuing a one-year full-time MBA. Previously, he was VP of Product and Engineering in a local startup in Lima and Chief Information Officer (CIO) at UTEC, a university founded in 2012 as a startup where he started applying Agile methodologies with a customer-centric approach. He has B.S. in Computer Science and further studies in Digital Marketing, Leadership, Business Analytics and Big Data. As an evangelist in Lean Startup, Design Thinking, and Agile, he loves sharing his experience by giving workshops and lectures.
About ESMT Berlin
ESMT Berlin was founded by 25 leading global companies and institutions. The international business school offers a full-time MBA, an executive MBA, a master's in management, as well as open enrollment and customized executive education programs. ESMT focuses on three main topics: leadership, innovation, and analytics. ESMT faculty publishes in top academic journals. Additionally, the business school provides an interdisciplinary platform for discourse between politics, business, and academia. The business school is based in Berlin, Germany, with a branch office in Shanghai, China. ESMT is a private business school with the right to grant PhDs and is accredited by the German state, AACSB, AMBA, EQUIS, and FIBAA.