Description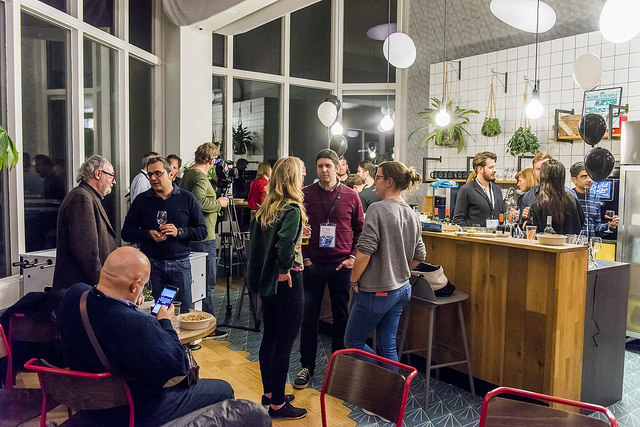 Lean Startup Night Berlin, hosted by ambassadors Mario Schwery and Yulia Smotrova, is a special event that aims to brings the Lean Startup community together to share knowledge, get inspired and network. Speakers from startups and corporate innovation will share their best practices using the Lean Startup methodology to create innovative products and services.
Lean Startup Night is a meetup series designed to help our community connect and swap ideas with one another while learning the nuances of the methodology from our expert network. Each Lean Startup Night is hosted by our network of ambassadors and features a different panel talk, fireside chat or presentation with a mentor from the Lean Startup community and local innovation champions. Learn more about the Lean Startup Night meetup series here.
To register for free, Tweet about the event here.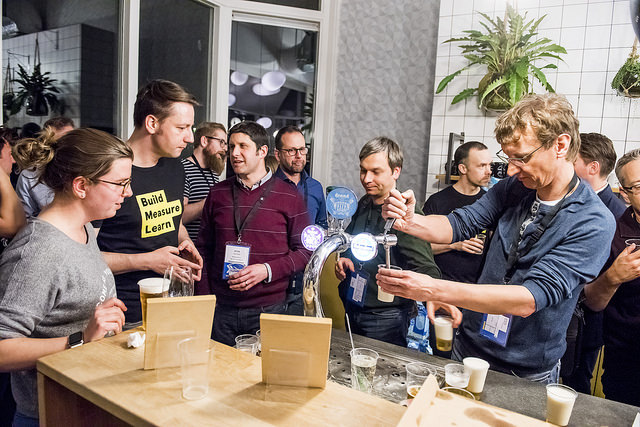 Program:
6:00pm Doors open
6:30pm Speeches

Connect, Share & Learn. Thijs Sprangers, Serial Entrepreneur & Director of Lean Startup Summit EMEA


How to Launch Lean Startup in Corporation. Yulia Smotrova, Founder Time To Leap

Lean change management - Can that work? Christoph Holle: Former Chief Officer PayPal, Organizational Consultant at Agile Organizational Development

Designing for Lean Startup Ecosystem: Think, Do, Make. Jasmeet Singh Sethi: Founder of Tinkerform & member of WeWork

Enabling Brand, Measure, Learn. – Building market research products for the 21st century. Christoph Dölitzsch: Business Designer and Entrepreneur in Residence at Dalia Research.

Ask me Anything Session. Alexander Osterwalder: Co-Founder at Strategyzer
SEND ALEX A QUESTION NOW: https://app2.sli.do/event/un2ebyvs/ask

8:00pm Networking with drinks and snacks
8:30pm End
Best regards from the Lean Startup Community Berlin
Mario Schwery and Yulia Smotrova Lean Startup Berlin Meetup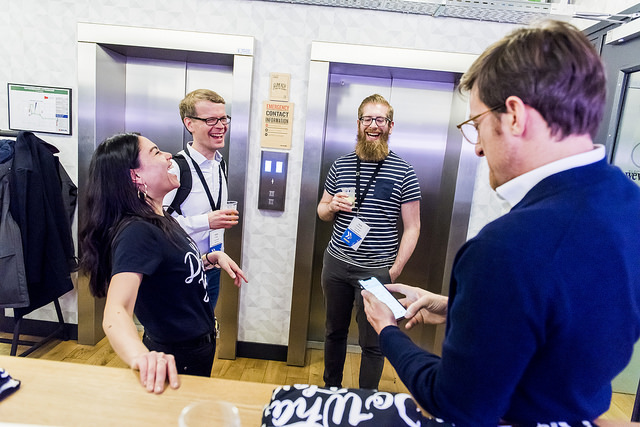 Meet our ambassadors: Mario Schwery and Yulia Smotrova

Mario recently completed his double Master's in Business Administration and Innovation Management & Entrepreneurship. He's incredibly active in the Berlin startup scene, where he hosts a monthly Lean Startup meetup. He offers Workshops & Consulting in Design Thinking & Lean Startup and is highly active as Graphic Facilitator, Startup Event Organisator & Moderator.
Yulia recently moved to Berlin from Moscow, where she was FastForward Community Manager in the Transformation Department for Philip Morris International. She has an MBA and Stanford University Innovation and Entrepreneurship Graduate Certificate.
Both are Lean Startup enthusiasts, design thinkers, startup ecosystem builders and corporate innovators. Learn more by meeting them in person at the next Lean Startup Night.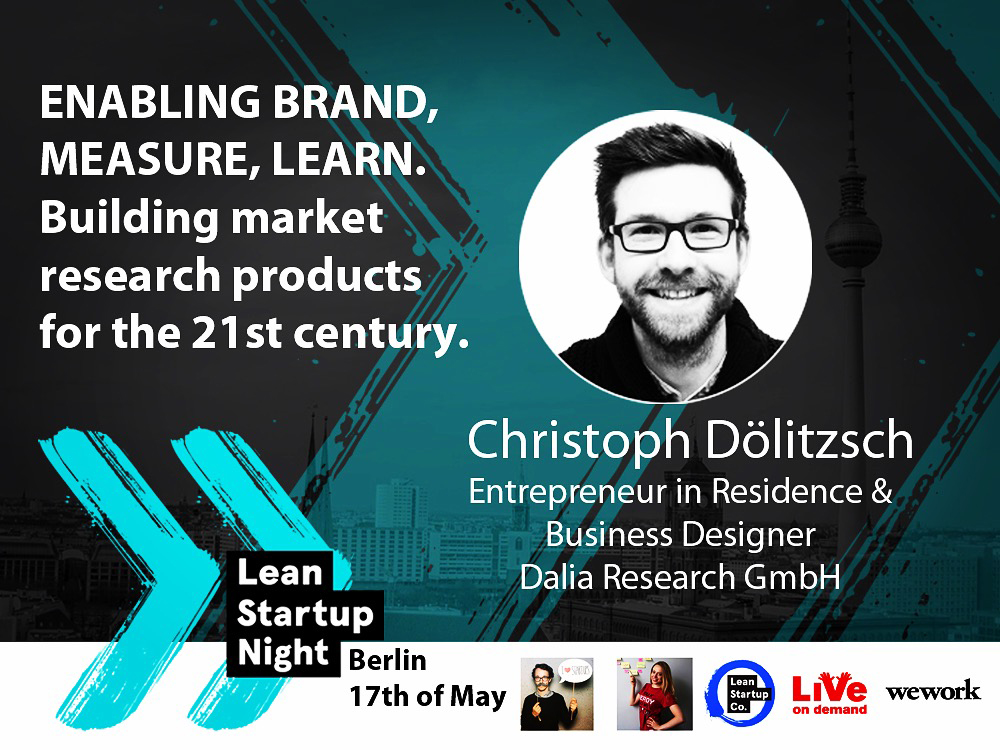 Christoph Dölitzsch is Business Designer and works as Entrepreneur in Residence at Dalia Research. He will share insights into how Dalia designs, pilots & scales informational products for the digital age. Dalia provides a technology solution that enables the collection of real-time data on market trends, opinions, attitudes, perception and other insights for strategic decision-making.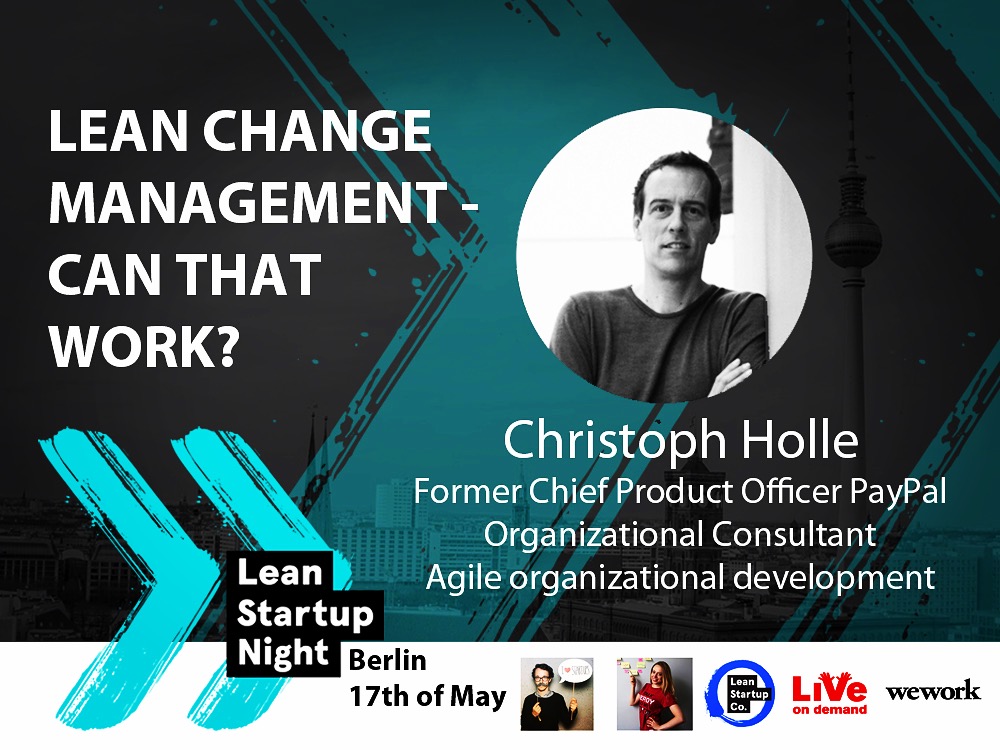 Christoph Holle started as classical strategy consultant. Leading PayPal DE Product for a decade, he went through all flavours of product management. He was trying out lean startup, agile, design-thinking, holocracy,..ideas before he even knew their official names. Then he turned organizational scaling from a hobby to a profession: COO for series B global service company as well as a seed hardware company. This told him very different lessons on lean startup and agile - among other things. Now he is an organizational consultant and coach - changing patterns, developing people, building product organizations. And he loves to apply learn start-up principles to organizational change.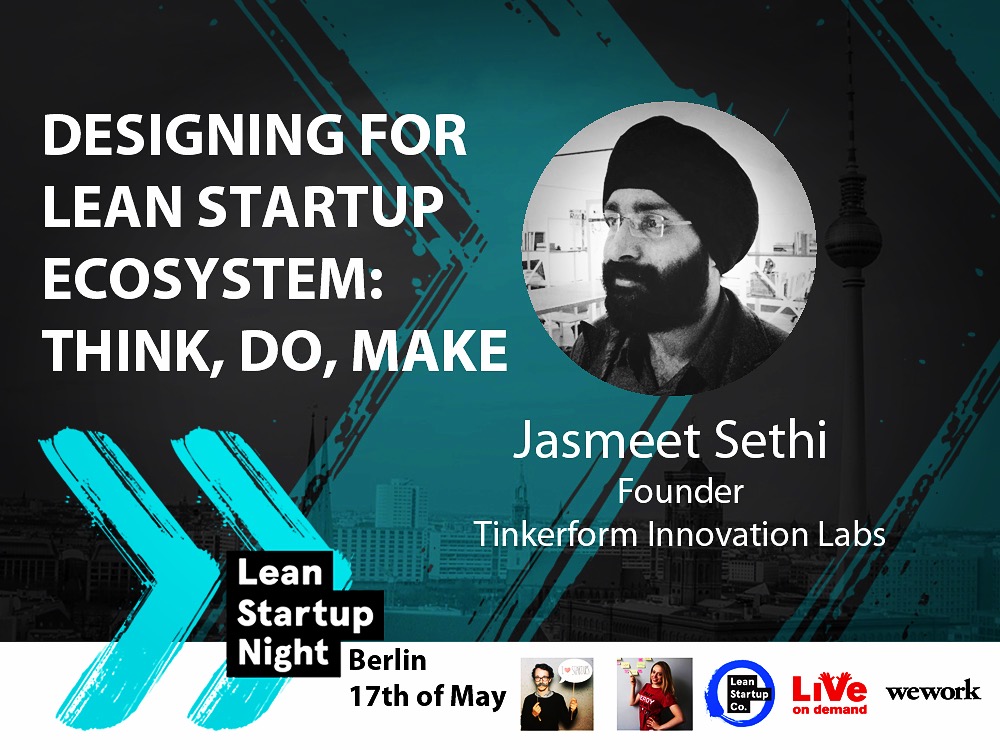 Jasmeet Sethi is founder of Tinkerform Innovation Labs, a young design-led innovation studio. He has worked with 50+ startups to help them deliver a great product experience. His current area of interest is in the domain of education and how design and design thinking can be used as a tool to create better teaching and learning experiences.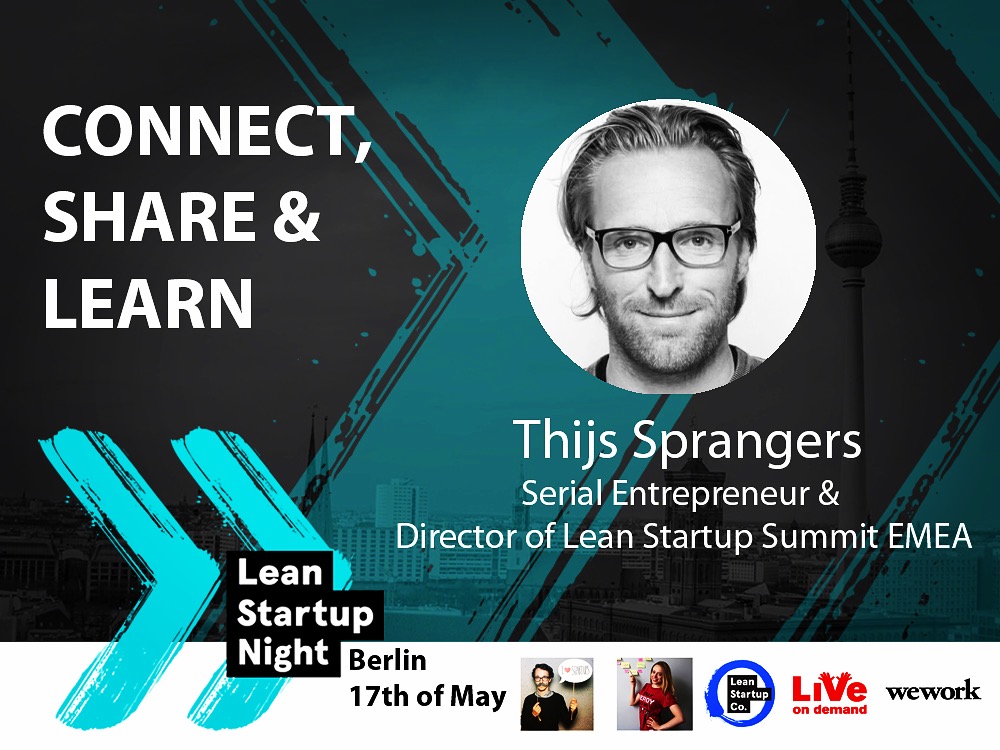 As a serial entrepreneur and experienced corporate innovator, Thijs has practiced experimental innovation in various companies and industries for over 10 years. His failures outscore his successes but he has learned to adapt fast over the years, applying Lean Startup principles in his ventures since 2012. Thijs loves to connect people, create new stuff and coach entrepreneurial talent - the red wires in his activities as entrepreneur, strategist and board member. Currently leading international Lean Startup events, in a partnership of his company Live on Demand & Eric Ries Lean Startup Company.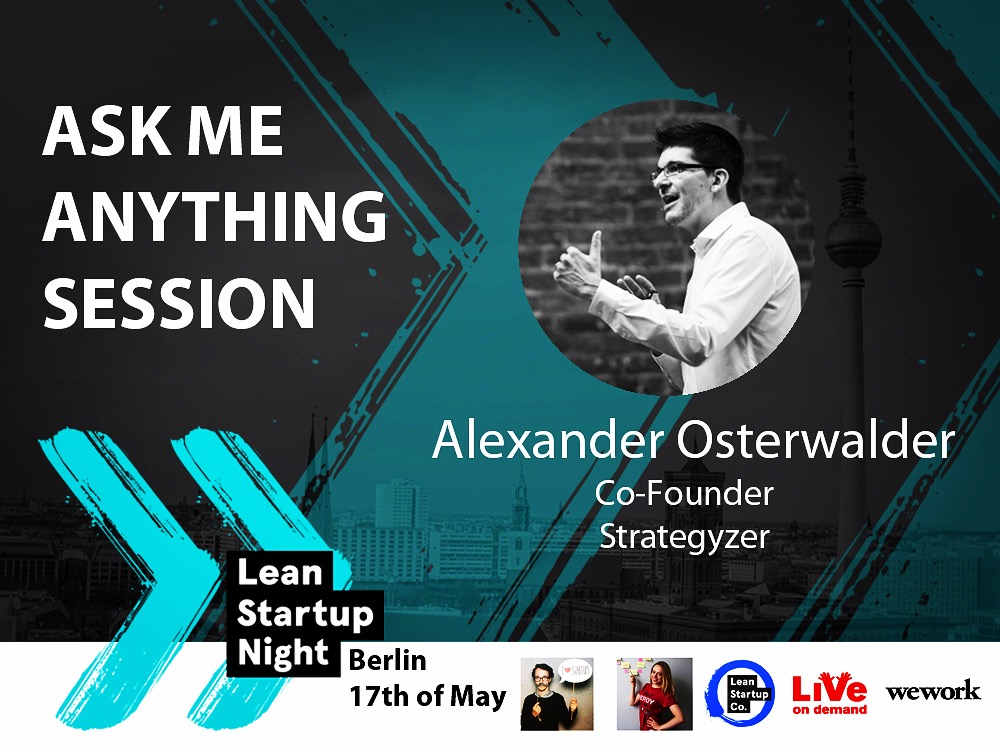 Alexander Osterwalder Co-Founder at Strategyzer, is an entrepreneur, speaker and business model innovator. Together with Professor Yves Pigneur he invented the Business Model Canvas, a practical tool to visualize, challenge and (re-) invent business models. The Canvas is used by leading organizations around the world, like GE, P&G, Ericsson, and 3M. Alexander is a frequent keynote speaker and has held guest lectures in top universities around the world, including Stanford, Berkeley, MIT, IESE and IMD. The Business Model Foundry, his current start-up, is building strategic tools for innovators. Strategyzer.com and the Business Model Toolbox for iPad are the Foundry's first applications.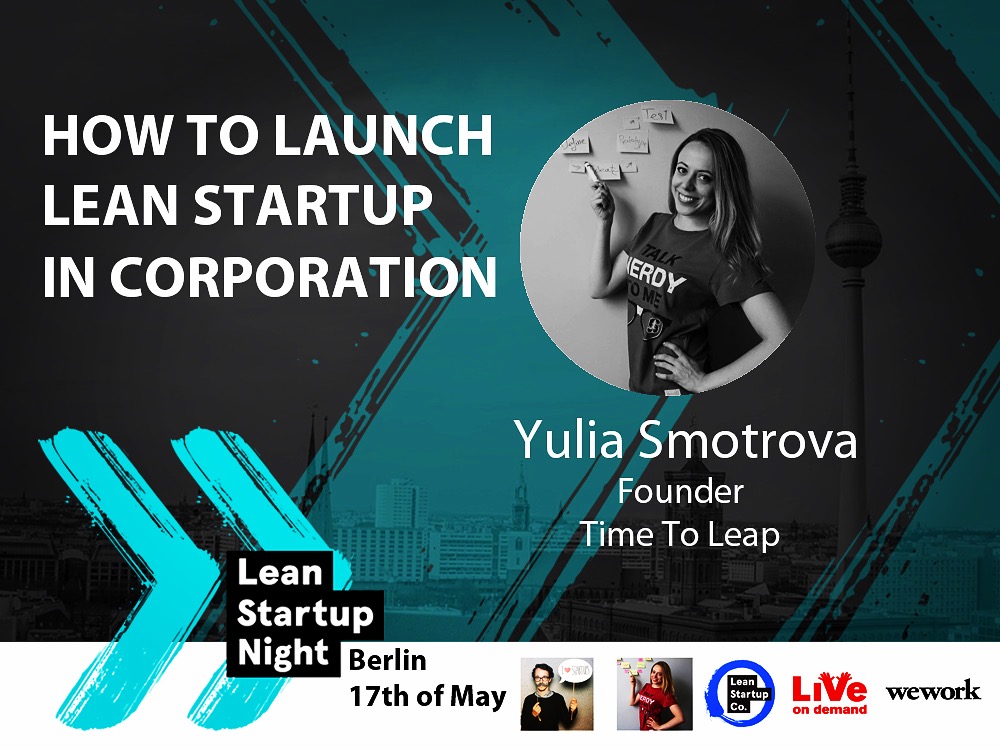 Yulia Smotrova has been consulting companies to achieve strategic goals with technology for a decade. For 5 years she worked as a software analyst and started her innovation career as intrapreneur in IT consulting company in New York. Later on Yulia became a FastForward Corporate Innovation Program Manager covering 25 countries at Philip Morris International. Along with 5 years of hands on experience in setting up and scaling innovation initiatives, she has also obtained a solid educational background from Stanford University with Innovation and Entrepreneurship certificate and MBA from Bloomsburg University.