Description




Our Speaker for January, Brant Cooper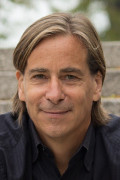 "Real" Innovation is hard. Large successful organizations achieved their greatness by superior execution in known markets. Innovation, however, happens in the great unknown. How can organizations discover new innovation without adversely affecting their core business? Lean Startup principles can help. Organizations must learn to be fast, agile, and continuously learning. Learning new ways to Interact with customers, run purpose-built experiments, and leverage actionable data helps large successful organizations move the needle.
The audience will participate in a discussion about:
• Challenges in the Enterprise
• Customer interaction, Experimentation, & Actionable Data
• Ways to Get Started Tomorrow
---
The evening's schedule:
5:30 - 6:00 PM – Networking
6:00 - 6:30 PM – Dinner on the Patio
6:30 - 7:30 PM – Presentation
7:30 - 8:00 PM – Coffee and desert
---
Brought to you in part by our sponsors:

---
About our speaker:
Brant Cooper helps organizations big and small innovate. He is the author of the New York Times Bestseller, The Lean Entrepreneur, and the popular "The Entrepreneur's Guide to The Lean Brand." He is a sought after keynote speaker, startup advisor and corporate mentor.
His startup career includes Tumbleweed, Timestamp, WildPackets, inCode, and many others. He has experienced IPO, acquisition, rapid growth, and crushing failure. Brant previously authored The Entrepreneur's Guide to Customer Development, the first purpose-written book to discuss Lean Startup and Customer Development concepts. He has worked with thousands of entrepreneurs across the globe.
Brant is the Co-Founder of Moves the Needle Group, which has advised the innovation practices of such leading companies as General Electric, Intuit, Capital One, ADP, and Transamerica.