Description
This hands-on workshop is a deep dive into the principles of Lean Startup methodology and Customer Development. We'll analyze a collection of real life examples to show you how to apply iterative and incremental processes when building your new product or service.
Lean Startup is a collection of scientific methodologies, an interdisciplinary approach that borrows ideas from Lean Manufacturing, Agile Software Development, Design Thinking and more. It favors experimentation over elaborate planning, customer feedback over intuition, and small, quick iterations over long waterfall plans and perfectly polished products.
In recent years the Lean Startup movement has gone mainstream. Buzzwords stemming from the methodology like "minimum viable products" and "pivoting" have quickly become common phrases in the startup world and in business courses. It's not just startups that apply the methodology to innovate faster, but also traditional businesses, corporates, and even governments.
The trickiest part of the Lean Startup method isn't understanding it, but rather applying it correctly. This workshop is tailored to be a hands-on guide on how you can take these core concepts and make them actionable.



Lean Startup and CustDev 101
We'll cover the basic principles behind Lean Startup and Customer Development, get on the same page with the terminology, and explain the history and concepts e.g., small batches and actionable metrics.
Iterations and how fast cycles lead to learning the important Unknown Unknowns.

Doing Less - using customer segmentation and limiting work in progress to speed things up.

Big Picture Perspectives - how business models and metrics focus effort on what really works.

Designing To Learn - how to talk to customers and design experiments that give you concrete insight.


Customer Development
Killing it in the customer development process ensures that you are building your product or service on strong foundations. During customer interviews, it's essential to set the right learning goals and ask the right questions to unlock real insights that support development.
Fast 15:

Planning customer conversations in a quarter of an hour

The real deal:

Engineering questions that reveal actionable facts and behaviors instead of just opinions

Read between the lines:

Deducing underlying emotions and untruths to direct the customer conversation

Analysis:

Discussing customer feedback and conversations with your team efficiently, and applying your findings to your development process


MVP Design
One of the main takeaways you'll go home with from the Lean Startup workshop is a grasp of how far you can get even before you build the majority of your product. Savvy attendees will come away with a pile of additional product ideas and a seriously motivating sense of how fast you really can develop your business.
Come and you will build it:

How do you sell your product before it actually exists?

Collective intelligence:

Using mechanical turk to shave years off your product development

Get nimble:

Get a half year's worth of development done in just a week

Just ship it:

When is your product just good enough to launch

Need for speed:

Accelerate your development with a well-stocked toolbox


Business Model Generation
The Business Model Canvas is a widely used visual tool that helps users design business models and continuously analyze and iterate on them from a bird's eye point-of-view. The Canvas highlights each essential part of your business and visualizes the relationship between each.
Risk analysis:

Where are there major gaps or risky assumptions in your current business thinking?

The core:

What are the main dynamics that can make or break a business idea?

Alt-thinking:

Exploring new options, staying flexible, and choosing between when to stick it out or move on.

Finding Focus:

Manage your time and learn how to choose between chasing new opportunities or drilling down and focusing.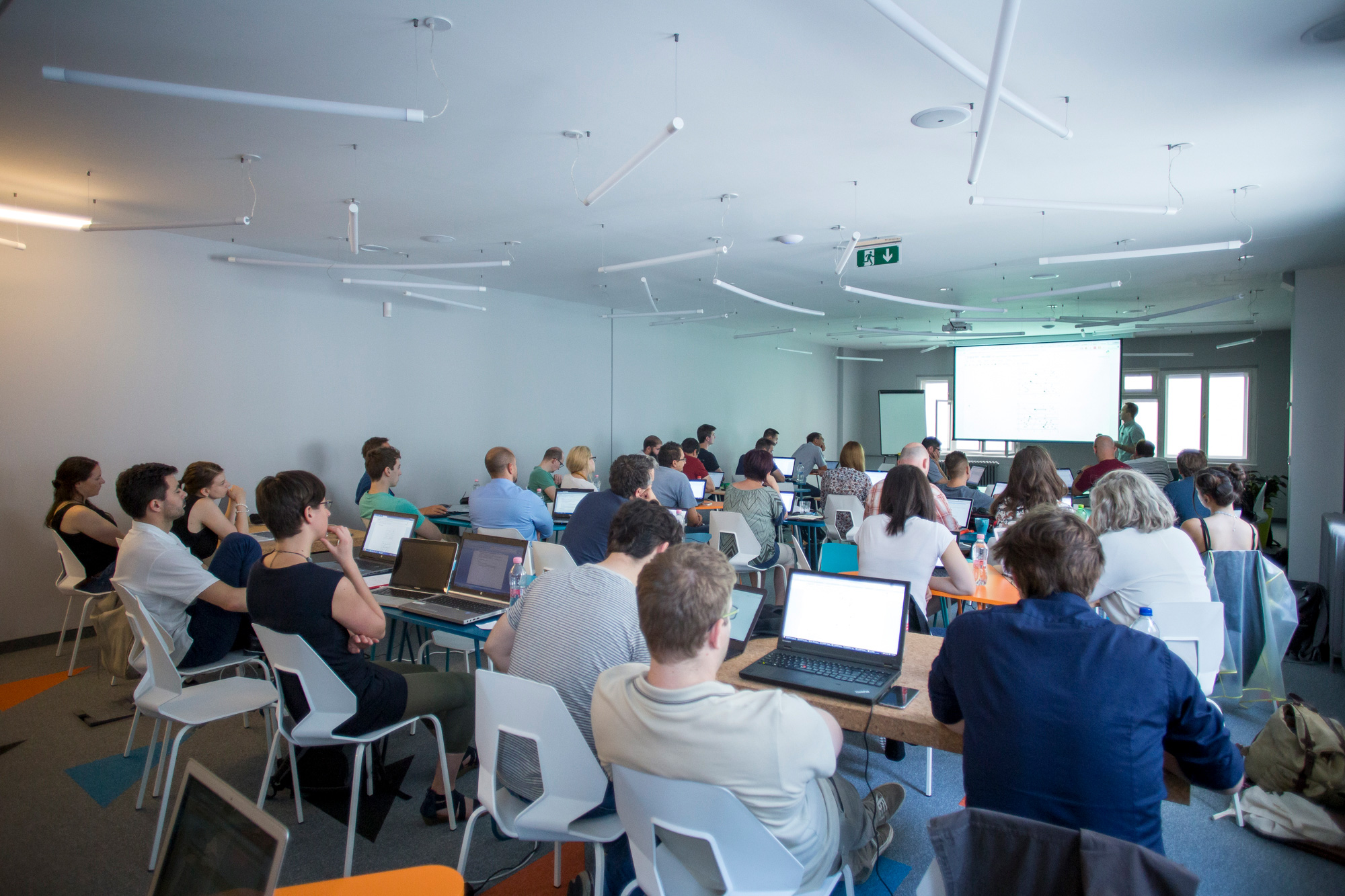 Who is this workshop for?
Startup founders who want to learn how to build a product that people want

Corporate employees and intrapreneurs who want to understand how startups innovate and deliver products

Product Managers, Designers, and Marketers who want to learn how to use measured user data to make better decisions
What will you learn?
How to use measured user data to make better product and marketing decisions

How to validate your product, quicker than you've ever thought it was possible

How to talk to customers to find out if they need your product

How to design experiments and rapid prototypes