Lean Six Sigma Greenbelt-PLUS Course

Thursday, October 10, 2019 at 1:30 PM (EDT)
Event Details
The Readiness Institute is pleased to offer the Operational Excellence Enterprise Readiness® System Greenbelt-PLUS Training and Certification Course!
Our Lean Six Sigma Greenbelt-PLUS Training and Certification course is designed for professionals who want to grow their skills but have full schedules that make attending solid week or more of training at some remote facility impossible or impractical.
Prior knowledge or experience with Lean Six Sigma is not a pre-requisite. Our program teaches leadership and communication skills and provides students with an in-depth understanding of the theory, tools, techniques, and methodologies that will empower them to successfully lead teams and projects in their organization. 
Our integrated learning approach is based on best practices in education and guarantees a high retention rate of the material being learned. It takes the form of a "virtual University" where students attend live lectures that the delivered via the internet and where they have the opportunity to interact with the "Professor" and other students as if in a physical classroom.  And the sessions are recorded in case a student misses a live lecture or just wants to review.


The students then work autonomously or in small groups towards completing assignments (online and offline content and exercises) and assessments in preparation for the next live lecture. The students can even schedule "cyber office hours" for one-on-one coaching.


The Readiness Institute and our Certification Program is rigorous and not some "certification mill". Upon the successful completion of the coursework, the student becomes Certified Greenbelt-PLUS Trained. The Student must complete a project and defend it in front of their company's or the Readiness Institute's project review board to become Greenbelt-PLUS Certified.
For a detailed class agenda and additional information, click here. 

---
The Lean Six Sigma Greenbelt-PLUS Training and Certification course is completed over a period of several weeks;
Oct-10; Kickoff 
The participant will meet the instructors and class participants; Understand the requirements for course completion and certification; and learn how to access the e-learning content on the web portal.
Oct-08; Virtual Session 1 - Introduction 
Lean Six Sigma will focus improvement efforts to drive significant improvements in speed, quality and profitability. Lean Six Sigma projects follow a Define - Measure - Analyze - Improve - Control methodology which has been proven to work well in all business operations including operation, administrative and service.
Oct-15; VIrtual Session 2 - Defining the Project 
Understanding process requirements is all about understanding the Voice of the Customer (VOC) and the Voice of the Business.  The central philosophy of Lean Six Sigma is to measure process performance from the perspective of the customer whether internal or external.
Oct-22; Virtual Session 3 - Leadership Skills
This challenge requires the knowledge and application of several leadership tools and techniques to help the Greenbelt-PLUS guide the project from start to finish, and to serve as an effective team member in larger projects.
Nov-05; Virtual Capstone Event 1
The Capstone event is a simulated project based on actual improvements made to several Department of Motor Vehicle operations in various states in the US.  The project is divided into several exercises which reinforce the tools and techniques just presented. 
Nov-12; Virtual Session 4 - Measuring the Process
The Measure Phase presents tools and techniques which allow the team to refine the problem and begin the search for root causes. In this session the participants will learn tools for measuring a process from a lean perspective by identifying and measuring waste in a process, and from a six sigma perspective by measuring variation. 
Nov-19; Virtual Session 5 - Process Analysis
Descriptive statistics focus on the collection, analysis, presentation and description of a set of data.  The Measure Phase focuses on understanding the current performance of the process selected for improvement and collecting any necessary data needed for analysis. 
Nov-26; VIrtual Capstone Event 2 
In capstone event 2 the teams will begin the measure phase of the project.
Dec-03; Virtual Session 6 
The measure phase concludes with the establishment of the process baseline.  A process capability study will provide information about the performance of the process under specified operating conditions and the data will provide a basis for improvements in later phases. 
Dec-10; Virtual Capstone Event 3
This event allows the team to baseline the process and begin the Analyze Phase by evaluating cause and effect.
Dec-17; Virtual Session 7 
When the data collection and analysis is completed and the team determines that additional analysis will not add to their understanding of the problem, it's time to move on to the Improve Phase and solution development. 
Jan-07; Virtual Session 8 
The team has been collecting improvement ideas throughout the project and it is time to apply a structure approach to evaluating and selecting solutions.  Once the solution has resulted in measurable improvement it is time to move to the Control Phase. 
Jan-14; VIrtual Capstone Event 4
The Capstone project is wrapped up with the Improve and Control phases.
Greenbelt-PLUS Total Education and Study Hours: 74+
 For a detailed class agenda and additional information, click here. 

*All sessions start at 1330h (US Eastern Time) and are recorded in case a student misses a session or wants to review.
---
Facilitator: Steven Wilson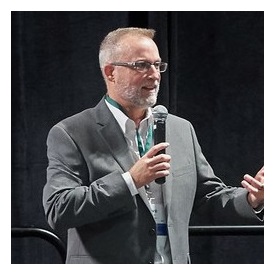 Steven Wilson is a Certified Trainer at the Readiness Institute and Lean Six Sigma Master Black Belt (LSS-MBB) with over 20 years of applying quality improvement tools, methodologies, and principles in a variety of industries that include; automotive, healthcare, logistics, distribution, education, and numerous manufacturing venues. He has dedicated himself to the to the cause by training/coaching over 800 Six Sigma practitioners in over 70 companies with an emphasis on getting results. To his credit he has over $100 million impact and $10 million direct project savings.
Mr. Wilson worked as an Operations Manager with Federal Express and as a Service Manager in the automotive industry. He possesses a very engaging style of leadership, training and consulting, and provides an experienced eye for companies on the road to organizational improvement. His extensive project experience includes work with Heinz, John Deere, Pepperidge Farms, Rockwell Collins, University of Iowa Clinics, Oral B, General Mills, Proctor and Gamble, International Paper, Union Pacific and many others.
Steve is the member of several professional associations and serves as an adviser on local and national non-profit boards. Connect with him on LinkedIn.
---
Sponsors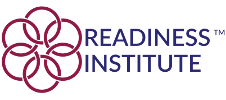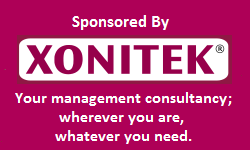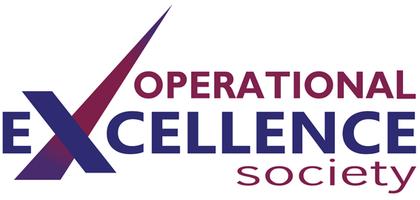 Save This Event
Organizer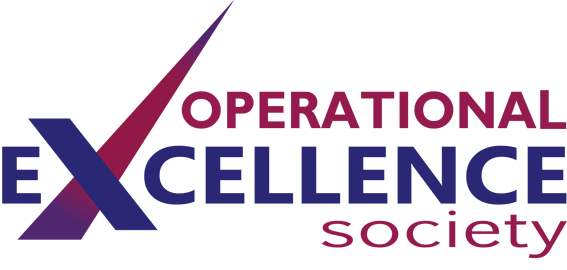 The Operational Excellence Society is a "Think Tank"; a steward of knowledge, know-how, and wisdom for individuals and companies who want to improve the effectiveness and inefficiencies in their operations and strive to become high-performance organizations.
We are a place where people who are similarly passionate can exchange ideas, share best practices, and network with peers.  Whether you are in industry, a practitioner, in academia, a consultant, or an individual who is interested in the subject matter – all are welcome to engage and participate.
Our "lighthouse" definition of Operational Excellence is; "a state of readiness attained as the efforts throughout the enterprise reach a state of alignment for pursuing its strategies; where the corporate culture is committed to the continuous and deliberate improvement of company performance and the circumstances of those who work there – and is a precursor to becoming a high-performance organization."