Lean Six Sigma Black Belt(LSSBB )Certification Training in Guadalajara
Attend 4 days Lean Six Sigma Black Belt(LSSBB) certification program with a 100% success rate and industry-leading instructors.
About this Event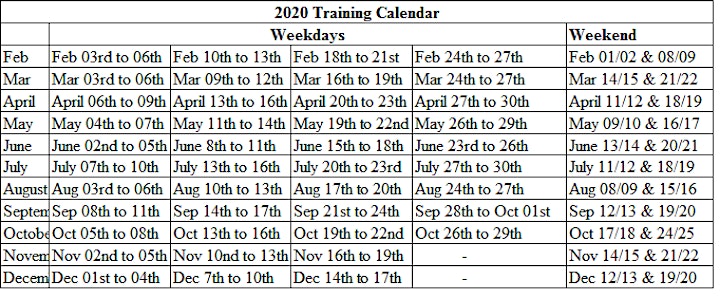 Click here to view course details or Click here to chat with us now.
Lean Six Sigma Black Belt certification training is designed for managers who spends a considerable amount of time in measuring, structuring and analyzing the performance problems. With quality aspect being prominent in all the sectors, certified LSS Black Belt professionals enjoy improved career prospects and market visibility.
Our front-in-the-class LSSBB course material is developed by industry experts with over 20 years of experience and is aligned with IASSC and ASQ exams, give an in-depth knowledge of all aspects of DMAIC and standard principles of Lean Management using real-life examples and case studies. With our LSS Black Belt training, professionals gain an understanding of Lean and Six Sigma methodologies that add a competitive edge to their profile and assist them to deliver improved services to sustain performance improvement.
LSS Black Belt 4 days Classroom Includes:
4 days of instructor-led in-person classroom(guaranteed)
Approved LSS BB study guide
2 Exam-based mock tests
Tips and Tricks by a certified instructor
Exam Voucher
100% pass guarantee
45 PDU certificate
Additional Courseware
Dedicated support by LSS certified staff
Please contact Jacob@certificationplanner.com or click here to chat with us now.
We offer guaranteed to run classes and training location and other information will be shared via email.
About our course:
The Lean Six Sigma Black Belt (LSSBB) Certification is a globally recognized certification for quality management and is the third level in the Lean Six Sigma Master program. LSS black belt holder has a thorough understanding of all the aspects of DMAIC, can demonstrate team leadership, understand team dynamics and effectively coordinate with other team members to systematically uplift project and product quality.
Learn the advanced level of Lean and Six Sigma, real-life examples and case studies using DMAIC methodologies to help professionals empower organizations for continuous improvement and leadership opportunities.
Since there are no prerequisites for LSS belts, you can choose to attend LSS Green Belt or Black Belt or Dual LSS Green and Black Belt training program.
Who must attend?
This Lean Six Sigma Black Belt is designed to meet the career requirements of the following types of professionals, including Senior Management, Team leaders, Software Professionals, Software Quality Assurance team members, Quality Assurance Engineers, Management students, Project Managers, etc.
What will you learn with CP?
Introduction to Lean and Six Sigma
Roles and Responsibilities of Yellow, Green and Black Belt
Define(D)
Project Initiation and Leadership
Voice of the Customer
Process Mapping
Measure(M)
Measurements and Basic Statistics
Measurement System Analysis
Charting Process Behavior
Analyze(A)
Identifying Root Cause
Hypothesis Testing
Design of Experiments (DoE)
Improve(I)
Benchmarking
Design for Six Sigma (DFSS)
Kaizen Toolset
Control(C)
The Process Control Plan
5-S Approach
Total Productive Maintenance
Practice Exam
Q&A Session
Additional Resources
Feedback on Day 4
Who should attend LSSBB training?
The Lean Six Sigma Black Belt certification is most suitable for Quality Engineers, Quality Analysts and Managers, Quality System Managers, Quality Supervisors, Quality Auditors and Professionals seeking to learn and practice Lean and Six Sigma Principles.
What do I need to become Lean Six Sigma Black Belt (LSSBB) certified?
There are no prerequisites for Lean Six Sigma Black Belt (LSSBB)
Attend CP boot camp and take the online test to become LSSGB certified.
What is the Lean Six Sigma Black Belt (LSSBB) exam fee and is the fee included?
Yes, Lean Six Sigma Black Belt (LSSBB) exam fee is included in CP training fee
Why choose Certification Planner?
Trusted by fortune 500 companies
The highest passing rate in the industry
High-quality course material
Supported by 250+ well-experienced instructors
24/7 dedicated support
Job Planner, an online recruitment portal to enhance your career
Highly experienced management from the training industry
End to end feedback system to support your learning process
Other Courses:
Certified Associate of Project Management (CAPM) | PMI – Agile Certified Practitioner(ACP) | Lean Six Sigma Green Belt | Dual Lean Six Sigma Green and Black Belt (LSSGB & LSSBB) | Dual Lean Six Sigma Yellow and Green Belt (LSSYB & LSSGB) | ITIL Foundation | Digital Marketing Certified Associate (DMCA) | Big Data | Data Science | Salesforce