Description
What is the problem we're solving?
Service design spans so many touch points — physical, digital, interpersonal, traditional — that it can be daunting to consider how to deliver a consistent, modern, responsive user experience across all these channels. It can be even more daunting to consider continuously deploying these cross-channel experiences. In a world where change is the only constant, how do we continuously improve the services we provide our users in a way that reflects their changing behaviours, consumption patterns and expectations?
What is the story we want to tell?
The world of services is rapidly shifting with the rising complexity and connectedness of networks, new business models, and expanding expectations. In this world, it's not just digital that needs a lean, agile approach. The rest of service delivery, from orchestrating touchpoints to organizational change needs to come along too.
What are we offering?
Jess McMullin, veteran service designer, and Jeff Gothelf, lean and agile evangelist, will spend a day with you working through the opportunities available to all service providers to create continuously improving service experiences. Whether your work in retail, B2B, government, education or any other service-oriented organization, we will teach you how to apply a mindset of humility, continuous learning, experimentation, customer-centricity and evidence-based decision making to your service design efforts. This will be a fun, practical, hands-on day designed to take traditional service design artefacts and transform them into tools of continuous learning.
What will you learn?
How service design can be implemented in consumer, enterprise and government contexts
How to integrate an Agile mindset into service design (and a service design mindset into Agile)
How to transform conventional service design methods and practice into tools for rapid discovery, development, and delivery
How to reduce the risk of building services that don't meet users' needs
How Lean Startup and Lean UX thinking can be applied to identify real problems our services can solve
How to create service hypotheses
What a Minimum Viable Service is
A catalog of Rapid service prototyping tools
Who should attend?
Service designers (obviously)
Digital transformation teams who need to look beyond digital for their full impact
Customer experience specialists
Heads of in-store experiences
Product teams bridging offline and online business models
Directors of Product for multi-channel experiences
Product managers
Government teams working on citizen services
Policymakers and policy innovators
UX and digital teams looking to connect multiple channels such as desktop, mobile, and voice.
At the end of the class you'll have solid, practical tools and templates for running your own lean service design activities right away. And you'll be ready to take a more holistic look at service transformation and how it impacts the entire organization well beyond digital.
You'll also take away a PDF of the slides, worksheets, and templates from the workshop, including a print-your-own tabletop prototyping kit.
What are people saying about the Lean Service Design workshop (source):
"For me, this is so much more immersive than starting with post-it notes on a wall."

"What I loved about this technique was being able to start sketching for each stage of the journey...we have already used this journey mapping and rapid sketching technique for one of our Tech4Good projects and got an awful lot done in a very short space of time." Sooze Tooze, Hive IT, Sheffield, UK
Your facilitators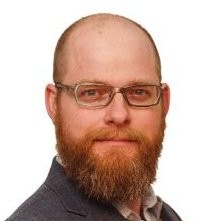 Jess McMullin -- Jess is the founder of Situ Strategy, a human-centred management consultancy, and the Centre for Citizen Experience, an action, education, and advocacy initiative that helps the public sector work better for people. At the heart of his work, he partners with leaders and teams to create the capability and cultures needed to tackle complex adaptive challenges.
Jess works with private and public sector clients to design services, systems and policies that make a difference in the daily lives of citizens. He also pursues design advocacy opportunities to improve design competency, change organizational culture and promote design as a key for reinventing service delivery and organizational policy.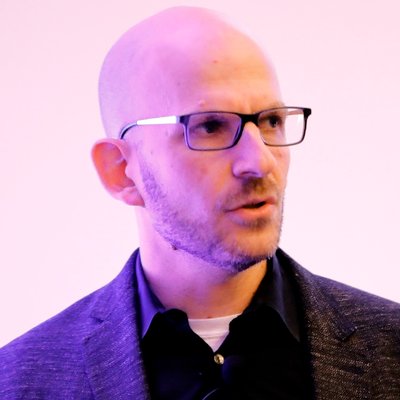 Jeff Gothelf -- Jeff Gothelf is an author, speaker and executive coach. He co-founded Neo Innovation in New York City and helped build it into one of the most recognized brands in modern product strategy, development and design. He is the co-author of Sense and Respond (HBR Press), Lean UX (O'Reilly) and Lean vs Agile vs Design Thinking (S&R Press). Recently Jeff co-founded Sense & Respond Press, a publishing house for modern, transformational business books. You can find him at @jboogie on Twitter.