Lean Product Management and Decision Making
Actions and Detail Panel
Lean Product Management and Decision Making
Wed, January 25, 2017, 9:00 AM – 5:00 PM EST
Description


With failure rates of new products across all types of companies at over 90%, it's important we accept that failure is not a risk; it's the most likely outcome. As large organizations faced with disruption and a lack of innovation have learned, changing not only how they develop and bring products to market, but also how they fund and make decisions based on data and evidence, and not just the Highest Paid Person's Opinion, is absolutely critical.
This workshop gives you an opportunity to learn directly from the team who have been deploying a Lean Enterprise approach across several companies including Pearson Inc, a 40,000 person, global education business. We have used this workshop format to train 10+ investment boards and hundreds of product managers at Pearson as part of scaling the Pearson Product Lifecycle across the company. The lessons learned from those engagements feed directly into this workshop, enabling you to kick off and significantly accelerate your own organization's Lean Enterprise transformation.
This workshop is day 2 of a 2-day series during which we will unpack the why, what and how of a successful transformation program. (You can find out more about day 1 of the program here.) During this session, we will go deep into the principles and practices of the Lean Product Lifecycle and it's application to both innovative and mature products. We will explore the principles of incremental funding, the need to abandon traditional business case concepts and the use of cross-functional investment boards to embed decision-making deep in your organization.
We'll be running two tracks simultaneously: One targeted at product management teams focusing on the dynamics of experimentation and generating evidence used to drive go/no go decisions. The second track is targeted at leadership executives evaluating the evidence presented by product teams to make product investment decisions. We'll diverge and converge throughout the day using real-life examples of successful products and sharing with you the artifacts, tips and tools that will enable you to apply Lean Startup to product development and decision making in your organization. The day will culminate with a role-playing exercise exposing participants to the dynamics of the evidence-driven investment process.
What will you learn:
All Tracks
Review principles of the Lean Product Lifecycle and it's application to both innovative and mature products

Review principles of incremental funding, innovation accounting and data-driven decision-making
Product Management focus
Build deep understandings of current best practices in driving growth through innovation
Explore and practice proven techniques for generating validated learning to inform investment decision-making
Practice using Lean Startup techniques for products at distinct stages of the Lean Product Lifecycle
Investment Governance focus
Review core concepts of innovation accounting and incremental funding
Review the structure and role of Investment Boards
Isolate the key metrics associated with distinct stages of the Product Lifecycle


Engagement Warning!
If you enjoy spending your company's Learning & Development budget to attend dull training sessions where the main feature is an opportunity to check your email in peace, this workshop is not for you.
This will be a fast-paced, highly interactive workshop. This will be a lecture free zone. We will be sharing our stories from the trenches and will be pushing you to share your stories and goals in a safe space.
This workshop will deliver highly focused, actionable outcomes and that will require your full engagement. Don't say we didn't warn you!
Audience:
This workshop is designed to bring together a wide range of stakeholders responsible for driving a Lean Transformation. This approach has been the most successful for our clients when we have brought together every single person involved, with groups up to 40 participating. So don't hold back from bringing everyone you think is relevant so you can learn together.
Lean Product Management and Decision Making is designed for VP/Director Level, Lean Startup and Agile practitioners, product teams, decision makers including Business and Technical leadership, Portfolio, PMO, Finance and Operations wanting to understand and apply Lean Startup and Agile to transform product development and decision-making at scale.


Spinnaker team:
Sonja Kresojevic is a co-founder of Spinnaker and a senior executive with 20 years of global experience building products and driving agile and lean transformation for companies in the media, publishing and education sectors. She is a passionate innovation strategist that understands what it takes to bring Lean startup and Agile into the enterprise. Most recently an SVP in the Chief Product Office at Pearson, leading the implementation of the Global Product Lifecycle, award-winning innovation program focused on transforming product portfolio investment management and delivering a faster and more entrepreneurial focused organization.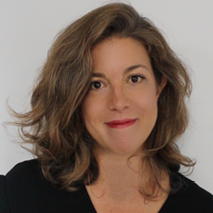 Jonathan Bertfield is a co-founder of Spinnaker, Senior Faculty member at Lean Startup Co and General Assembly Enterprise and a coach and Mentor at New York University's Stern Business School annual Business Plan Competition. He has been leading product teams at large enterprises and startups for over two decades in a career spanning the UK, Israel, Silicon Valley and New York at companies such as Scholastic, Business Insider and Sesame Workshop.His consulting clients include Pearson, US Dept. of Defense, Marriot, Axa, USAA, K12, Citibank, News Corp, Associated Press.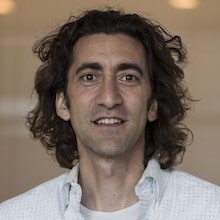 Adam Berk is a co-founder of Spinnaker and founder of an early sharing economy startup, neighborrow.com. He has been helping entrepreneurs design and run experiments for as long as he can remember and is focused on helping them identify and manage the biggest risks in their business models. He teaches product teams at early stage start-ups and massive global companies to apply the concepts of being "Lean". As a coach and trainer of product teams Adam has worked at Pearson, Google, Sodexo, Techstars, KauffmanLabs, TechPeaks, Bizdom, AOL, ESPN, News Corp, AMEX.