Description
The Lean Portfolio Governance in the Enterprise workshop is for Product & Portfolio Managers, Finance, Strategy and Technology leaders with an objective of building enthusiasm and expertise in using data and evidence to drive investment decisions across the product portfolio.

In this hands-on workshop participants experience lean governance in action and leave with better understanding of criteria used at various stages of the product lifecycle, the overall decision making process, concept of incremental funding, the roles and responsibilities of key stakeholders and the shift in the mindset that's needed in order to implement data and evidence based decision making.

---
From the team that managed the award winning Lean Enterprise transformation at Pearson (40,000 employees), we bring you a hands-on workshop that goes deep into the mechanics and mindset of incremental funding and stage gate investment governance.

WE WILL...
Introduce you to the Lean Portfolio Approach and key concepts such as search vs execute, small bets, Portfolio Hypothesis and Portfolio Governance

Introduce you to the Product Marketplace and show you how to apply Lean Startup to your product development

Review core concepts and criteria associated with the Product Lifecycle approach

Review principles of incremental funding, innovation accounting and data-driven decision-making

Dive into best practices gleaned from the leaders of this new Innovation Mindset like GE, Amazon, Intuit, and more.

Share best practices, learnings and artifacts used to successfully set up Investment Boards and train hundreds of product managers and decision makers from our past clients in banking, education, insurance, government, and media

Show you Investment Board in action through role-playing exercises exposing participants to the dynamics of the evidence-driven investment making
This is a high-paced, hands-on workshop, with a majority of the afternoon spent in a role-playing exercises exposing participants to the dynamics of the evidence-driven investment process.
YOU WILL LEARN...
About the dynamics of experimentation and evidence gathering used to drive go/no go decisions; key concepts of the product lifecycle approach; how to evaluate data and evidence presented by product teams to make product investment decisions

Why we need investment governance

Challenges and opportunities in managing product portfolios

Principles of incremental funding, innovation accounting and data-driven decision-making

Proven techniques for generating validated learning to inform investment decision-making

Review Governance case studies and key lessons learned


Which companies have attended this workshop and what are they saying about it?

"This was powerful stuff. I came away with a strong appreciation of the challenge my company faces as it transforms its culture and practice, as well as the strategies we need to employ to be successful. Hearing about success and failures at large, global companies like ours was tremendously valuable. I started using the framework provided day 1 back on the job."
-Mike Merrill, Senior Director for New Product ETS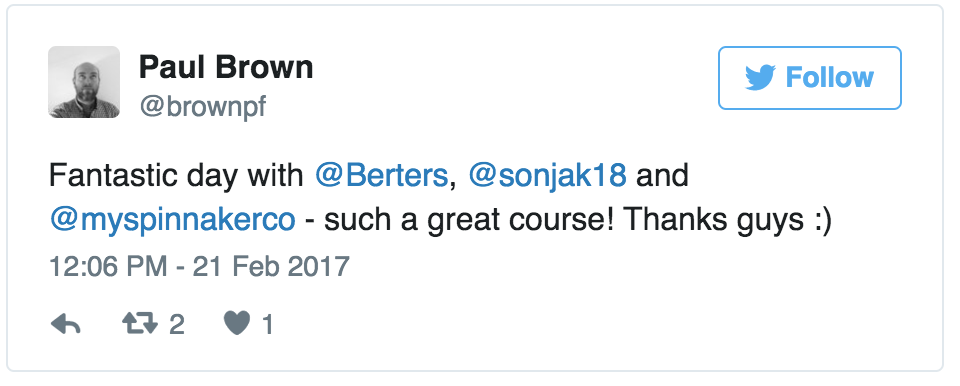 Audience:
This workshop is designed for individuals and teams wanting to understand and apply Lean Startup and Agile to transform product development and decision-making at scale in their organisations. Typically the roles we see at our workshops include VP/Director Level, Lean Startup and Agile practitioners, Product managers, and decision makers from Business, Technology, Portfolio, PMO, Finance and Operations.

---
Spinnaker team:
Sonja Kresojevic is a co-founder at Spinnaker and a senior executive with 20 years of global experience building products and driving agile and lean transformation for companies in the media, publishing and education sectors. She is a passionate innovation strategist that understands what it takes to bring Lean startup and Agile into the enterprise. Most recently an SVP in the Chief Product Office at Pearson, leading the implementation of the award-winning Lean Enterprise transformation program focused on transforming product portfolio and delivering a faster and more entrepreneurial focused organisation.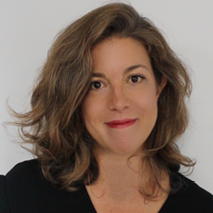 Jonathan Bertfield is a co-founder of Spinnaker, Senior Faculty member at Lean Startup Co and General Assembly Enterprise and a coach and Mentor at New York University's Stern Business School annual Business Plan Competition. He has been leading product teams at large enterprises and startups for over two decades in a career spanning the UK, Israel, Silicon Valley and New York at companies such as Scholastic, Business Insider and Sesame Workshop.His consulting clients include Pearson, US Dept. of Defense, Marriot, Axa, USAA, K12, Citibank, News Corp, Associated Press.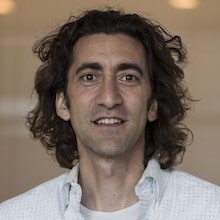 Adam Berk is a co-founder of Spinnaker and founder of an early sharing economy startup, neighborrow.com. He has been helping entrepreneurs design and run experiments for as long as he can remember and is focused on helping them identify and manage the biggest risks in their business models. He teaches product teams at early stage start-ups and massive global companies to apply the concepts of being "Lean". As a coach and trainer of product teams Adam has worked at Pearson, Google, Sodexo, Techstars, KauffmanLabs, TechPeaks, Bizdom, AOL, ESPN, News Corp, AMEX.