Description
---
NOTE: Proceeds from ticket sales for this workshop go to Lean Portland in support of our volunteer efforts with nonprofits.
---

Whether you're a homeowner, manufacturer, service provider, independant contractor, non-profit, for-profit, government, or school, lean thinking will help you do more with less.
In this lean workshop we'll address:
History of Lean

What is value added work, and what are the 8 wastes of lean, and how can they help you think more green?

Non-traditional applications of Lean
We will discuss the following concepts:
Value

8 forms of waste

Single piece flow vs batching

5 Lean Principles

5S Workplace Organization

Standard Operating Procedures (SOPs)

Visual Management

Error Proofing
Join Brion Hurley from Business Performance Improvement to better understand how to develop and introduce lean in your organization and your personal workflow.

Roots of Lean
In the 1950's Taiichi Ohno, the father of lean manufacturing, created what became known as the Toyota Production System and subsequently as Lean. In the words of Mr Ohno himself, if we "are not given the opportunity to serve the company by working effectively, there can be no joy. For the company to deny that opportunity is to be against the principle of respect for humanity."
According to lean, anything that doesn't increase value in the eye of the customer is considered waste, and every effort should be made to eliminate that waste as it is taking time away from working on more meaningful tasks. By the early 2000s, a connection was being made between waste and the impact it had on the environment (energy, water, landfill, pollution and carbon emissions), and the idea of "lean and green" and "lean and sustainability" was born.
What do others think of this class?
"Good information and break down of concepts for people who don't know much about these concepts before hand!"
"Definitely a great example of applying the mindset as well as the process tools. Presented well!"
"Great intro to lean principles. Enjoyed history of Toyota, Deming and background"
"Fun, interactive, super informative!"
"I loved the level of detail we were able to get into"
"Activity was great & the visual showing smaller batch efficiency was cool too"
---
BRION HURLEY
Lean Six Sigma Consultant
Business Performance Improvement LLC, Portland, Oregon
www.biz-pi.com | https://www.linkedin.com/in/brion-hurley-432192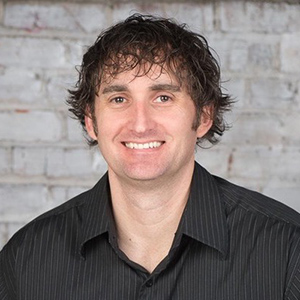 Brion, a Lean Six Sigma Master Black Belt, teaches Six Sigma Green Belt and Lean classes, facilitates workshops and kaizen events, performs statistical analysis, and mentors and engages employees through improvement efforts in the manufacturing and office areas, with emphasis on environmental impacts within a company. In addition, he holds numerous sustainability certifications, and has experience driving sustainability efforts at both the corporate and regional level by applying process improvement techniques to reduce electricity and solid waste. He volunteers his time with nonprofits to teach and coach Lean concepts through an organization called Lean Portland. He is the author of the book, "Lean Six Sigma for Good."