Description
Lean In Seattle Masterclass: Find Your Voice
You've got your laptop, your coffee, and your seat at the table. Now what?! Time to speak up! Join us on June 9 to learn how to develop your authentic and powerful voice, own and receive credit for your ideas, and influence decision making at work. Let's do it!
Our panelists are well versed in the art and science of speaking up.
First up, we have Hannah Pelley, who's made a business of teaching women to speak up, and to do it in a way that fits them. There is no sacrifice of authenticity in Hannah's programming—she practices everything she teaches! She has 20 years of Fortune 100 experience in male-dominated industries where she is recognized as a global industry thought leader and proven expert.
Next we have Pat Flynn-Cherenzia, who rose through the ranks at Microsoft in a male-dominated vertical, Logistics and Supply Chain. Pat is a women's ally all the way who supports, mentors and hires women on her team. Pat is sharing how she found her voice at a table surrounded by male executives.
Monisha Mukhija is with Edelman, a global communications firm. She proposed to the management team the idea of bringing Lean In Circles internally to the company and they said yes! She is sharing how she prepared for this challenge and found the courage to make the ask.
And finally, our very own Shellie Willis. Many of you know her as a Lean In Seattle leader, but don't know that she comes from an Armed Services background. In her Redefine Your Future program, she teaches other women who served how to take their voices into the private sector and succeed.
After the panel discussion moderated by Christine Owner, we'll break out into an interactive workshop. Hannah has created custom exercises for our chapter where we will practice what we've learned in a safe supportive space before taking our new skills out on the road.
So join us at the Riveter in Capitol Hill on June 9 at 9:30am for what promises to be a life-changing learning experience for all of us! #LeanInSpeakUp
AGENDA
9:00am | Doors Open + Icebreaker
9:30am | Event Start + Welcome + Lean In Announcements + Speaker Introduction
9:45am | Panel Discussion
10:45am | Workshop
11:45am | Wrap up
12:00pm | CLOSE
PANELIST BIOS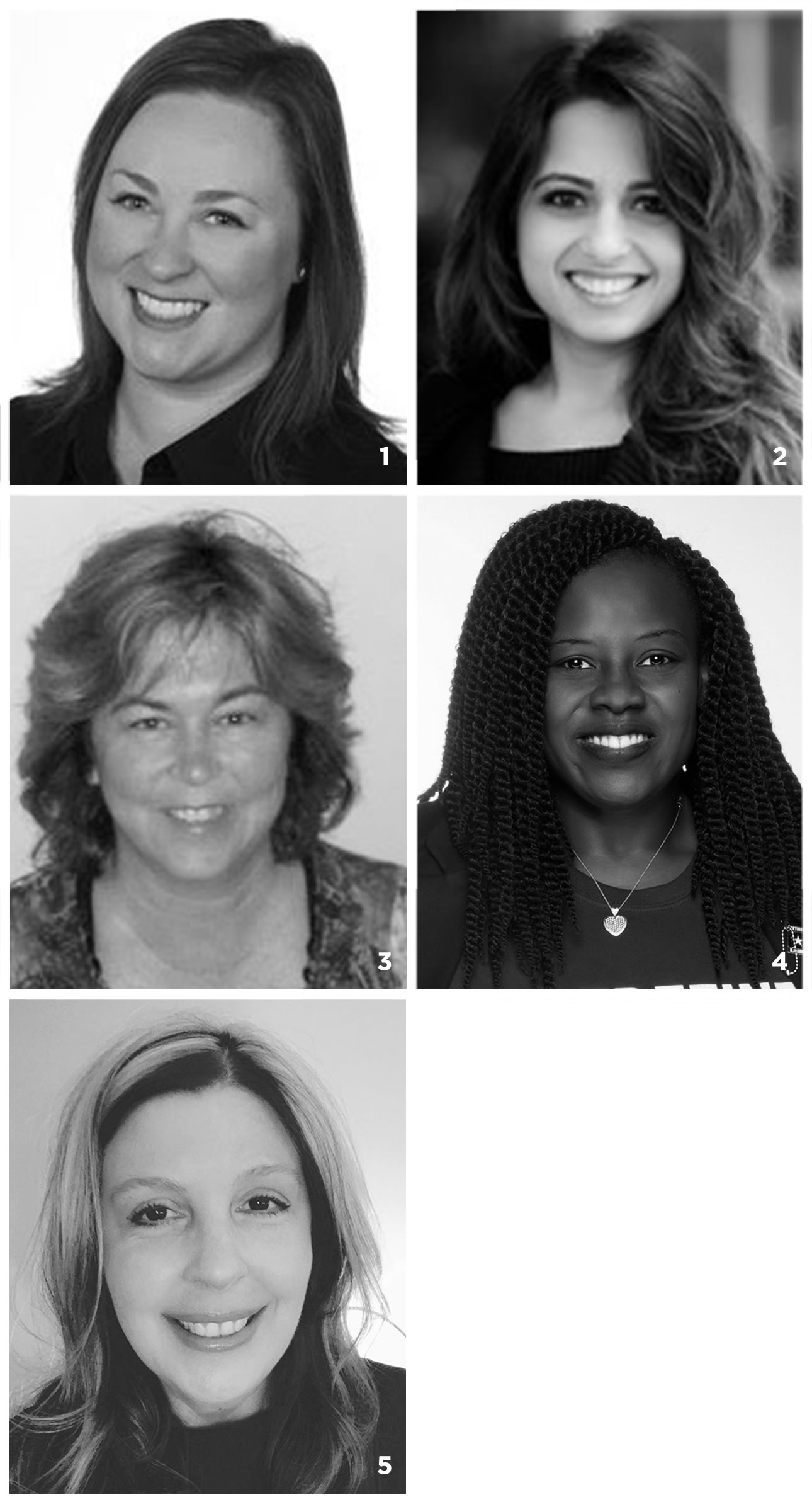 VENUE ACCESSIBILITY
Lean In Seattle would like to welcome members with different mobility abilities to join us at this event. The Riveter is a partner in the quest for accessible spaces. A ramp approved by the City of Seattle will be at the venue entrance of the venue, the restroom is wheelchair accessible, and the event will take place on a single flat-level in the building. Part of the program will be amplified.
TRANSIT OPTIONS
The Capitol Hill Link Light Rail station is a 9-minute walk from The Riveter, and the 49 or 12 buses get you close.
PARKING
Parking on Capitol Hill can be a bit tight so please plan ahead to ensure you can find a spot. Watch for the several parking garages near The Riveter as well as metered and unmetered 2-hour street parking. Here are some options:
The Greek Church (about 40 spots)
1804 13th Ave
$7/day before 9:30am
Pike St. surface lot (about 15 spots)
Between 13th and 14th Ave, next to 1316 E Pike St.
$8/day before 9:30am; $4 per hour, $15 per day
14th + Olive surface lot (about 10 spots)
NW Corner
$5/day before 9:30am
Generously sponsored by

Organizer of Lean In Seattle Masterclass: Find Your Voice
Lean In Seattle Chapter is the world's largest and most strategically inclusive Lean In chapter in the world. We're an inclusive community that celebrates diversity and leadership at every level. We have 6,000+ active members and 100+ Circles and are one of Lean In Headquarters' 30 Regional Leaders worldwide. We are a multicultural and multi-generational community dedicated to moving women forward. Learn more at leaninseattle.org.
We host monthly events to connect, learn, and succeed together. Check out our Events page to view upcoming events or sign up for our newsletter to stay in the loop. To view past event recaps, including videos, visit our blog. We Want More Voices to Be Heard! Join Us Today.
And in light of the COVID-19 pandemic, many of us are doing everything we can to stay inside so we can help slow the spread of the disease. While we've postponed our physical events at this time, we can still be there for each other. LeanIn.org is hosting virtual events for our dedicated community to continue to learn, connect, and engage. Check out these virtual events here. In addition, we're supporting and encouraging our Circles community to keep meeting virtually, because we all need support right now - and for life to feel as normal as possible. You can download the latest discussion guide and learn more here.