| | |
| --- | --- |
| Leah's Flirty Thirty Birthday in Mexico | |
Event Details
Leah's Flirty Thirty In Mexico
Breathless Riviera Cancun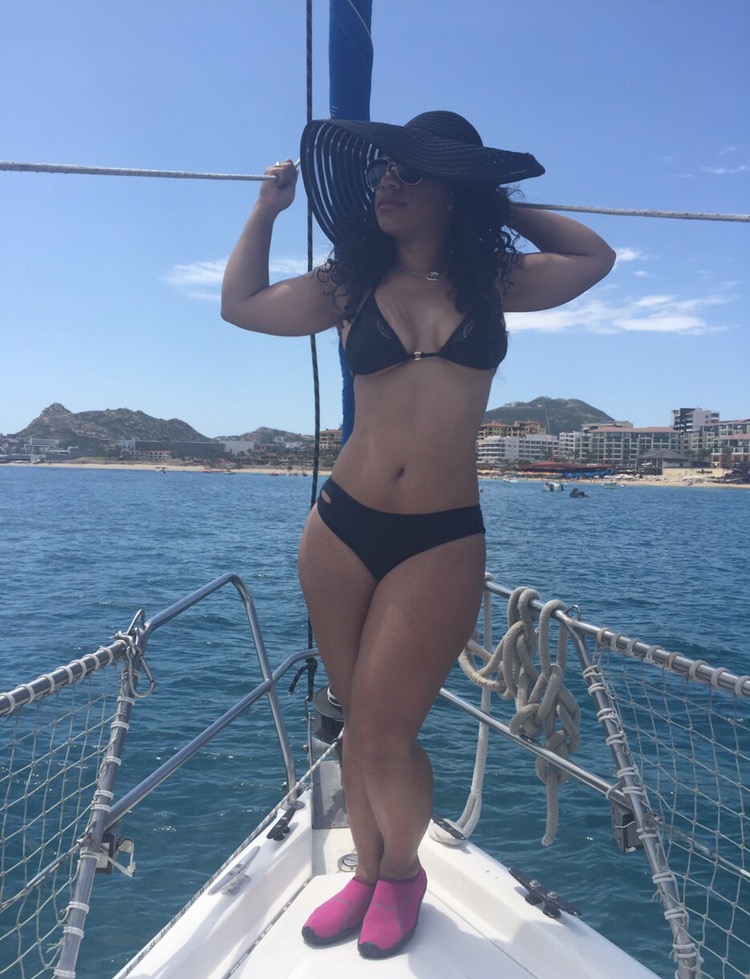 Standard Travel Dates: August 4-7, 2017
 Starting at $749 pp based on double occupancy (2 persons sharing 1 room)
in a Allure Junior Suite Partial Ocean View for 3 nights, hotel only.
3 Nights  - Aug 4-7, 2017   
Rates below are per person based on occupancy for 3 nights total, Aug 4-7, 2017 
| | | |
| --- | --- | --- |
|  Room Categories  |  Single  |  Double  |
|  Allure Junior Suite Partial Ocean View OR Xcelerate Junior Suite Tropical View   |  839 |  749 |
|  Allure Junior Suite Ocean View OR Xcelerate Junior Suite Partial Ocean View  |  869 |  779 |
|  Xcelerate Junior Suite Ocean View   |  899 |  819 |
|  Allure Junior Suite Ocean Front OR Allure Junior Suite Swimout Tropical View  |  919 |  839 |
|  Xhale Club Junior Suite Partial Ocean View OR Xcelerate Junior Suite Ocean Front   |  939 |  849 |
|  Xhale Club Junior Suite Swimout Tropical View or Xhale Club Junior Suite Ocean Front   |  1,859 |  939 |
|  Xhale Club Master Suite Swimout Ocean Front   |  3,459 |  1,739 |
Rates as of March 8, 2017. Rates & availability subject to change at ANY time.
*RATES ARE SUBJECT TO CHANGE. Rate depends on room occupancy, meaning if originally you are assigned to a double occupancy room with 1 other person and it decreased to only you, you will be expected to pay the balance. Single means 1 person in the room, Double means 2 persons sharing 1 room whether it's 1 King or 2 Double Beds, Triple means 3 persons sharing 1 room w/ 2 Double Beds, etc; bedding is not guaranteed, please reconfirm at check-in.
Rate confirmed upon initial deposit. *** All guests are to book with Neptune Travel Group as we have diligently arranged the accommodations especially for the couple and their guests. Booking with Neptune Travel Group will ensure your inclusion in the wedding headcount, reception, and other group benefits. ***
Flights
Airport Code is CUN. We can arrange a group flight when there are 10 or more passengers departing from the same city and on the same dates. This will only be offered based on the registered & deposited guests. If you book your flight on your own, please submit your flight information by July 1, 2017 here http://bit.ly/YJFClo (copy and paste in your browser).
What's Included?    
All meals, alcoholic & non-alcoholic drinks, entertainment
Choice of 1 King Bed or 2 Double Beds (bedding is a request, not guaranteed)
All taxes and fees                                                  
Shared round trip airport/hotel transfers are included in the nightly rates outlined above.
Not Included
Travel Insurance
Excursions
Flights
Travel Protection
Our preferred Travel Protection provider is Travelex: http://bit.ly/travelexneptune, you can purchase on your own anytime online.
For cancellation of any reason, insurance must be purchased online on your own within 30 days of your initial deposit. Otherwise other plans are available 3 days before departure. Neptune's Agency Code is 10-0268. For additional assistance, please call 1-800-228-9792. 
How to Book
1.) REGISTER by clicking the above ORDER NOW link. There you will indicate roommate, room type, etc.
2.) PAY  Deposit after completing the registration form via Paypal w/ credit or debit
3.) PROTECT  Your travel investment by purchasing travel insurance.
4.) INSTALLMENT PAYMENTS are made via mail or online on the company site, www.neptunetravelgroup.com.
5.) To make a payment in full, please complete and submit the  secure credit card authorization form - http://bit.ly/X4I8WF
Payment Dates                                 
DEPOSIT $150 pp, Due NOW - March 15, 2017
Balance (if any) Due - May 31, 2017*
*Payment plans are provided as an extra convenience; please adhere to the payment schedule to avoid possible trip cancellation. Make the initial deposit to secure rate, 2nd payment to keep booking active, and pay balance on time. Balance can be paid at any time prior to Final Payment date. Packages with flights not paid by the final date, will be cancelled & all payments will be forfeited, NO EXCEPTIONS!!!
Late Fee - applies 7 days after final pay date.
Cancellation - all rooms w/ unpaid balances will be canceled by June 30, 2017
How to Make Additional or Partial Payments
1.)  Pay online on within your invoice: https://neptunetravelgroup.freshbooks.com
2.)  Bill Pay (through your bank): to Neptune Travel Group, P.O. Box, 311467, Atlanta, GA 31131. Consider setting up recurring auto payment with your Bill Pay.
3.) Mail Check or money order payable to Neptune Travel Group, mail to: 
Neptune Travel Group
Attn: Leah's 30th
P.O. Box 311467
Atlanta, GA 31131
Check Your Invoice Account 24/7
CHECK YOUR ONLINE ACCOUNT HERE 
When will my account be available? 10-14 days after initial deposit or it depends on our company's work load, expect to receive a username and password so that you can access your online invoice account. Installment payments will be posted automatically when you paid within your invoice online, if it is a mailed payment please allow 3-14 days for posting. You will instantly receive a confirmation from Paypal as your receipt and we will have a copy as well. We thank you for patience in advance!
POLICIES
Register in your name as it appears on your PASSPORT which will be used to check-in at the airport.

All parties sharing a room must deposit on the same day, otherwise, the room will be booked at the occupancy for whomever paid.

Payments are non-refundable, which are the same policies of the airlines and for prepaid hotel rates.

Payments are non-transferable to another person already taking the trip nor for a different trip, however name changes are allowed.

Travel Protection is available until 3 days before departure. All travel insurance claims are administered by Travelex or your travel protection of choice & not Neptune Travel Group. Cancel For Any Reason insurance must be purchased within 30 days of your initial deposit online. 

Rates are subject to change when payment schedule is not followed, call to confirm rate.

The payment schedule is provided as a convenience, failure to follow the mandatory schedule may result in cancellation of your reservation and you will forfeit all payments made. Neither refunds nor credits will be honored.

Final payment not received by the final payment date will result in a late fee of $50 starting 7 days from the due date.

Neither travel documents nor information will be released until full payment is completed for the group,

including late fees. Travel documents will be sent via email.
THESE POLICIES ARE STRICTLY ENFORCED.
Master Travel Consultant:
Johanna Olaitan
Phone: 1-855-5NEPTUNE or 1-855-563-7886
Fax: 404-549-4392
Email: johanna@neptunetravelgroup.com
Website: www.neptunetravelgroup.com
Attendee List
Sort by:

Date

|

First Name
Where

Breathless Riviera Cancun
Carretera Cancun-Puerto Morelos
Puerto Morelos, 77580
Mexico

Organizer
Neptune Travel Group
Neptune Travel Group is a licensed and a worldwide accredited travel agency. We are dedicated to providing outstanding travel consultation and affordable deals for groups and individuals.  
Visit Our Website
www.neptunetravelgroup.com for more travel deals and travel resources.
Call Us
1-855-5NEPTUNE or 1-855-563-7886
Email Us
info@neptunetravelgroup.com 
Like Us on Facebook
facebook.com/neptunetravelagency
Leah's Flirty Thirty Birthday in Mexico