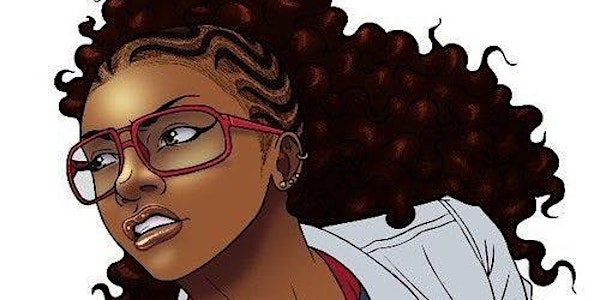 League of Superwomen V: Mompreneurs & Supergirls
League of Superwomen V will explore how Mothers and Daughters are pursuing entrepreneurship!
Refund Policy
Contact the organizer to request a refund.
Eventbrite's fee is nonrefundable.
About this event
You're invited to Part V of our League of Superwomen Series, Mompreneurs & Supergirls! In this edition of LoS, we are featuring some amazing Mother-Daughter duos! They will share their stories around entrepreneurship from a maternal lens! Why did they decide to start a business? What do they want their daughters to learn from their experiences?
Are you a Mother pursuing entrepreneurship? Does your daughter already have a business venture? We will discuss this and more at League of Superwomen V!
LEAGUE OF SUPERWOMEN PART V: MOMPRENEURS & SUPERGIRLS
MODERATOR:
Britney Robbins, The Gray Matter Experience
Britney Robbins is a serial social entrepreneur that loves innovation, forward thinking and is constantly identifying problems that can be solved through business creation. She's worked within Chicago's entrepreneurship and tech community for the past seven years working within some of Chicago's top venture capital firms and incubators including Sandbox Industries, Lightbank and 1871.
In 2016, she started The Gray Matter Experience - a non profit dedicated to unlocking the self-determining power of Black youth and strengthen their ties to community through real world experience in entrepreneurship and has since served over 300 Chicago youth in this mission.
Britney is passionate about improving the well being of Black communities and is focused on providing quality resources, more direct access and education to see that vision made reality.
Visit https://www.graymatterexperience.com/ to learn more!
PANELISTS:
Dynamic Duo #1: Dominique Jordan Turner & Kennedy Turner
Dominique Jordan Turner is a proud FIRSTIE™ (the first in her family to graduate college). Her titles include Speaker | CEO | Debater | Coach | Content Creator | Mom. She now runs Dare to Be The First, LLC where she teaches other FIRSTIES™ how to achieve the biggest, hairiest, most audacious goals. Dominique and her amazing daughter Kennedy recently authored a book entitled Little Black Pearls for Little Black Girls: Nuggets of Wisdom every Black Girl (big and small) Should Know , which is available on Amazon! Visit http://www.DominiqueJordanTurner.com to learn more about Dominique!
Dynamic Duo #2: Quinessa Solomon Gordon & Kaydence Gordon
Quinessa T. Solomon, simply known as "Q," is a Mother, Wife and Wardrobe Stylist. She is the Founder and Lead Stylist of "Always on Q," a Personal Styling and Shopping Service that specializes exclusively in Personal Styling, Closet Makeovers, and Personal Shopping. Q is also a Stylist for Cabi Clothing, an LA based clothing line that she offers to her clients through personal shopping appointments and group parties with friends. Her daughter Kaydence is an honor rising 7th grade student who plays volleyball and the flute, but she also owns a stock portfolio valued at over $1000 in twelve public companies!!! Visit https://alwaysonq.com/ to learn more about Quinessa!
Be sure to FOLLOW our FB and IG pages, @LeagueOfSuperwomen!!
***A portion of the proceeds will be used to support The Gray Matter Experience and YWCA Metropolitan Chicago!***
About YWCA: YWCA Metropolitan Chicago is dedicated to eliminating racism, empowering women and promoting peace, justice, freedom, and dignity for all. In an effort to advance our mission of eliminating racism and empowering women, YWCA Metropolitan Chicago has reimagined the business of human services. We leverage the passion and expertise of a community of CHANGEMAKERS who share our desire to address gender and racial inequalities. Recognizing that the needs of women and families are significant and complex, we cultivate INNOVATION and attract new sources of CAPITAL to strengthen our business and diverse set of services. And we believe mutually-beneficial, value-driven, cross-sector COLLABORATION is the key to creating an inclusive marketplace where everyone has the opportunity to thrive. Our 21st century, comprehensive SOLUTIONS are delivered across a 1,000 square mile footprint of metro Chicago and are helping women and families achieve transformational personal and financial empowerment. It's SOCIAL IMPACT, REIMAGINED!
Visit https://www.ywcachicago.org to learn more!