Description
It's that time of year again

The League of S.T.E.A.M. & Red Lion Tavern are teaming up to bring you our 5th annual Krampusnacht celebration.

The Krampus is coming and we are going to celebrate while shaking in terror. Given the popularity of last years event, we will be cutting the tickets in half, while only raising the price by $2. Just like last year, Your 1st beer or well drink is on the house (please tip the amazing waitstaff).

MORE INFORMATION AND UPDATES COMING! PLEASE CHECK BACK OR KEEP UP TO DATE ONOUR FACEBOOK EVENT PAGE.




This year we will be hosting 2 charity drives.

Our normal Marine Toys for Tots Foundation toy drive,
***please bring a new in box, unwrapped toy.***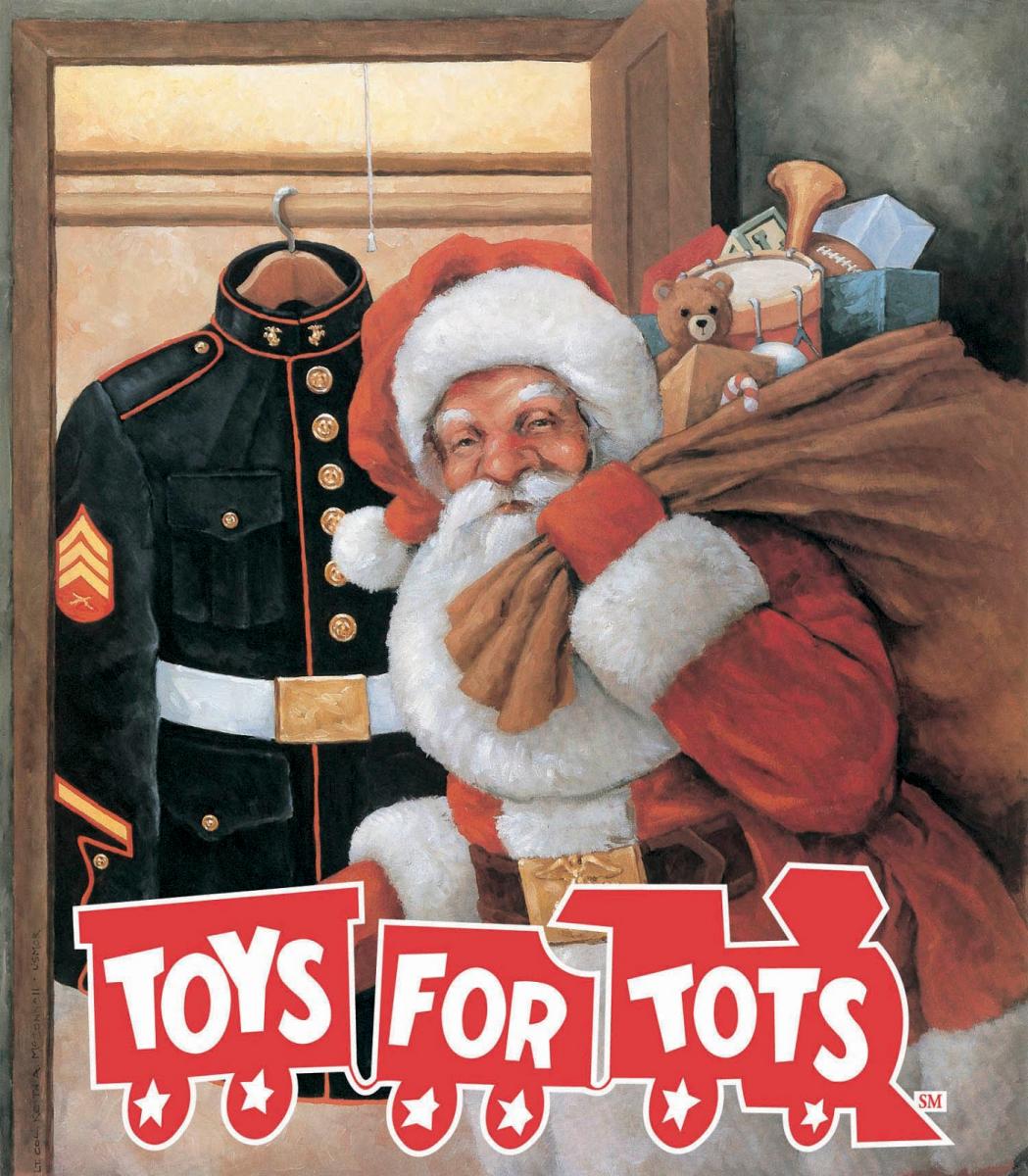 Our 2nd charity will be announced soon.

St. Nicks Gift Exchange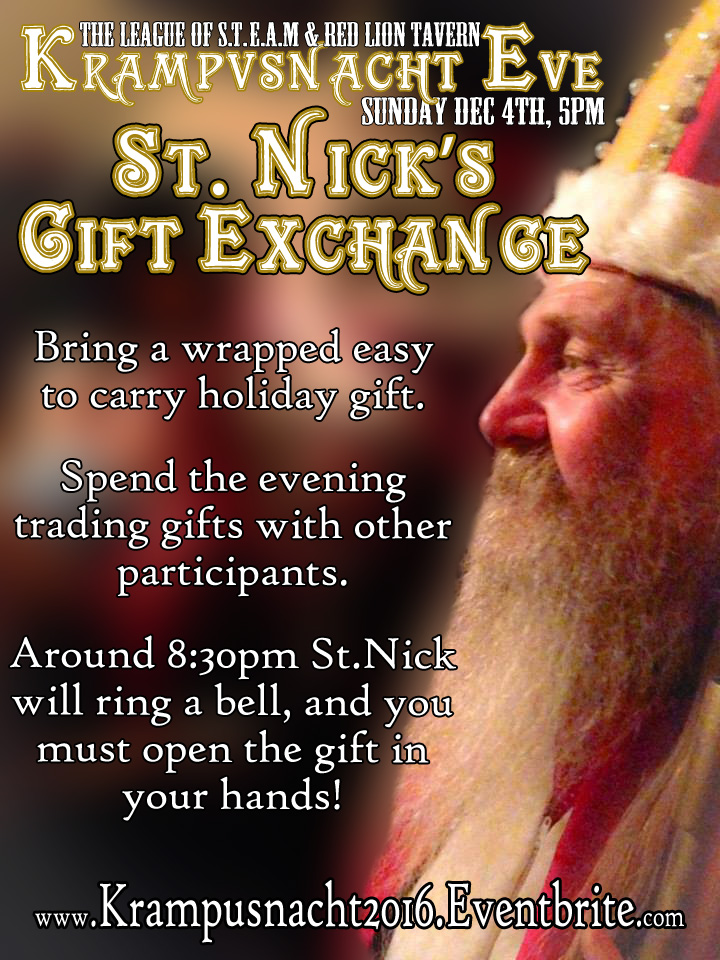 Bring one wrapped gift that's very easy to carry around!
The kind of gift is completely up to you. It could be super awesome, it could be funny, it could be homemade – bring a gift that inspires your holiday spirit!
When you encounter someone with a wrapped gift at the party, decide if you want to trade with them. If you both agree to a trade, make the exchange.
You may trade as much or as little as you like throughout the evening.
Around 8:30PM(ish), St. Nicholas will ring a bell. When the bell tolls, you must open the gift in your hands!
We hope you got something good! Happy Krampusnacht!