This retreat is for the Woman that needs to get away for a weekend of relaxation, release and fun with Girlfriends.
About this event
When the League of Girlfriends was founded it was with the desire to connect Girlfriends, primarily transplants to Georgia, with new Girlfriends locally. Since that time we have grown to nearly 400 members and are so excited to be celebrating our 5th Anniversary!
I believe that every woman needs and deserves a good girlfriend. Our members are diverse in age, race and economic background YET each of us walks in grace and love knowing that we have so much in common. From stay at home moms to corporate executives and entrepreneurs each interaction result in new lifelong connections.
Just imagine a room full of women who care about you. That's what its like being in a room full of our Girlfriends. You will know that you've been seen, touched, that you matter and the you have impacted another Girlfriend's life forever. This past year has been overwhelming for all of us which is why this retreat is so important. Together we will find our JOY and laughter again.
Here's what your FULL ACCESS Retreat Pass Includes :
2.5 Days of Relaxation
Welcome Reception
Breakfast Sat. & Sun.
Nightly Cocktail Parties
Dinner Cruise
Free Day of shopping, water sports, spa or beach time or absolutely NOTHING!
Gratitude & Celebration Dinner
Girlfriends Victory & Joy Party
Awesome Spa Bag and lots of surprises
In case you are new to the League of Girlfriends, our members are called VIGs (Very Important Girlfriends) and they receive discounts on everything, I mean everything that we offer. This event is no exception. If you are a VIG you will save $99 on your Retreat ticket and $25 on the VIP upgrade ticket. Membership has its privileges.
Here's what comes in the VIP upgrade:
VIP Reception
VIP Spa Bag with exclusive items and discounts to local shops and experiences
A personalized gift
A block of double queen bed suites have been reserved for your stay at the Embassy Suites by Hilton Destin Miramar Beach at an incredible discounted rate $199/night. If you do not have a Girlfriend that you plan to room with we will be happy to pair you with one. The link to reserve your room will be available this week. Additionally, we are happy to pair you up for the carpool drive to the resort. This will be a great time together with Girlfriends!
Girlfriends who attended past retreats agree that they left changed and connected forever. Every woman deserves a Good Girlfriend! Come and get yours!
Can't wait to see you all there to celebrate our 5th Anniversary!
Your Girlfriend,
Angie Sims, Founder League of Girlfriends
www.leagueofgirlfriends.com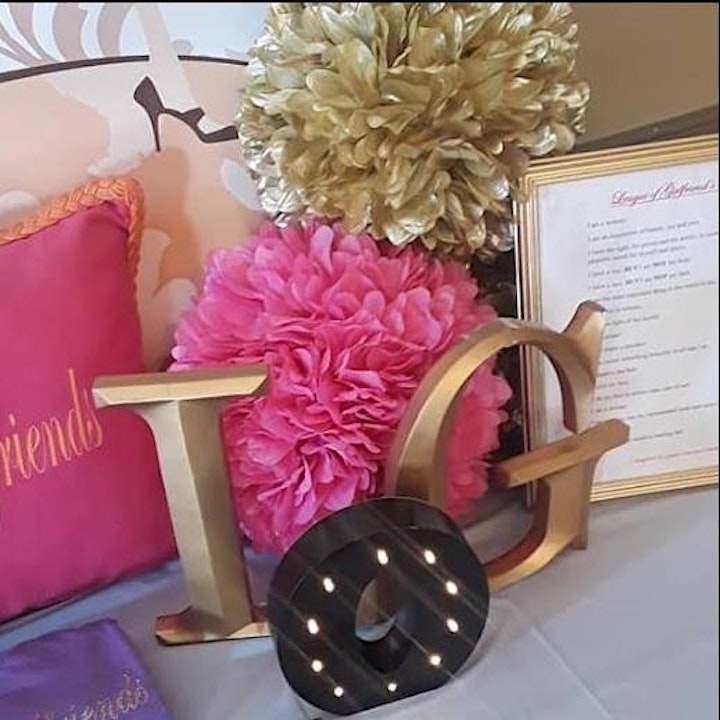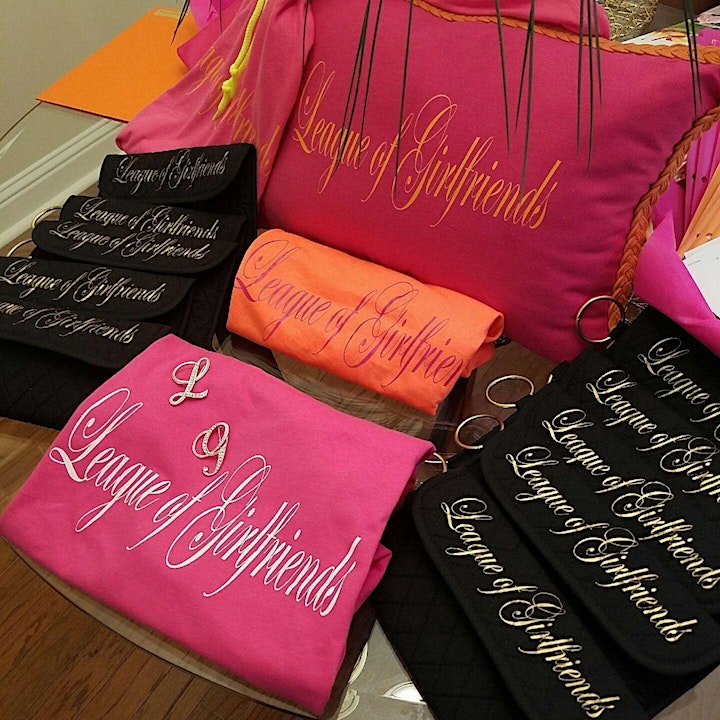 Organizer of League of Girlfriends 5th Anniversary Relax Release Retreat
Author, Public Speaker, Coach, Founder, The League of Girlfriends
Angie is the 3x author of the "Wake-Up Girlfriend" series and has created authors of 12 women over the past two years.
A true specialist in the art of influence and transformation she spent over 14 years in NYC at Morgan Stanley and its predecessor firms in various executive management roles such as Deputy Director of Diversity and head of the online training platform.
An ever present consultant in the world of diversity when her she left corporate America and moved to GA she become a pre-eminent Execution and Action Coach for women, further defining her swag and how she is able to "Teach women how to fish." An expert rainmaker her ability to impact change in the hearts and minds of those that she develops has made her THE game changer. 
Her response to the overwhelming requests from women who desired to find their purpose and real connections and genuine friendships has been her League of Girlfriends social organization. Angie founded the League of Girlfriends in September 2016 and within a month she had over 5,000 website visitors and 4 chapters in the Southern United States. Her League of Girlfriend's organization has grown from 9 paid members to over 350 members in the past two years. Her explanation of this incredible growth is simply that  "Every Woman NEEDS a good Girlfriend!" The connections these like-minded Girlfriends experience expands way beyond their friends and evolves into nearly exclusive support of their businesses and service organizations.
Committed to the growth of her Girlfriends, when COVID 19 limited their ability to build relationships in person Angie immediately created a SUPERGirlfriends Live Show allowing her members to showcase their businesses on FB Live and on her Girlfriends are Dope podcast. The thousands of viewers over 100 episodes revealed that many of her members needed professional development. Therefore she created the Girlfriends Masters Leadership Development Academy where she pours into her academy members with sustainable strategic business and leadership development, truly teaching them "How to Fish."
Angie is the President for the Atlanta Women's Network, Georgia's first professional business women's organizations which celebrated 41 years this year. She also serves on the Diversity Committee for Cobb County and as a Workshop Facilitator with Destiny's Daughters of Promise program for young girls. Angie lives in Acworth, GA with her husband of 13 years and their 11-year-old son.