Description
LEAGUE OF EXTRAORDINARY WOMEN // VANCOUVER MEET UP
Hey Vancouver, join us!!!
WHO ARE WE: We're a group of successful entrepreneurial gals from around the globe, who became fed up with 'salesy', business card swapping, boys club networking events we continuously found ourselves at. We just wanted to connect with like-minded, ambitious entrepreneurial women who got us.
So, we started the League of Extraordinary Women - a group dedicated to helping the extraordinary female entrepreneurs of the world to connect with each other, and build a network of super supportive, like-minded women to help each other move forward in their business.

If you're a female entrepreneur or thinking of owning your own business, this Meet Up is the perfect setting to meet other women in the same boat. This is not a networking group – we're here to have real conversations and make real connections.
WHAT DO WE MEAN BY REAL? Well you know when you walk into a room and feel welcome, even when you don't know anyone? Or when you share experiences with someone and they say, "me too!"? How about when you share tough times with someone and they don't try to give you advice to fix it, but rather they just get you. This is what happens at League of Extraordinary Women Meet Ups.
WHAT WILL YOU GET OUT OF THIS?
You'll meet other like minded women and hope that you'll continue your conversations after the meet up. Just like the 100,000 women in our community across the world, you'll feel incredibly INSPIRED to take on the world by the end of the night.
GUEST SPEAKERS:
Ashleigh Vogstad of the Zend Lounge will host a Kava Ceremony and we will try some exotic elixers of health
Lindsay Pinkerton of Sympli will showcase the Five "Must Haves" every fashion saavy women needs in her 2017 closet.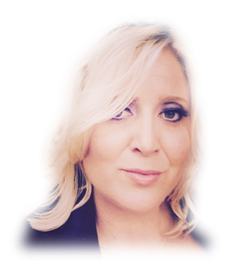 Sympli generously will get all attendees into the holiday spirit with A GIVE-A-WAY!
#Sympli #SympliStyle
Ashley Hughes and Meo Ho will share a few uplifting and inspirational ideas about creating ripples throughout the community that reach across the globe.
Why Zend Conscious Lounge?
Zend is a 100% organic restaurant that serves healthy plant-based raw foods, kava smoothies, and elixirs. Their menu is fully plant-based, organic and nutrient-dense. All ingredients from their botancial bar and vegan kitchen are passionately sourced from around the world to provide high-quality and fresh ingredients. Sharing is truly caring!
100% of Zend's profits are donated to local charities around the lower mainland and tis the season right?!
LOCATION: Zend Conscious Lounge, 1130 Hamilton Street , Yaletown
____________________________
SOME RULES we'd like to point out...
1) Tickets are FREE but
2) SPACE IS LIMITED - So commit to attending - we want to meet you!