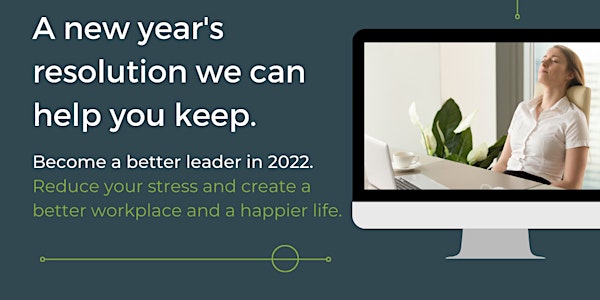 LeadingFromWithin:5-part series Maximizing Effectiveness Through Meditation
Meditation and mindfulness benefit leaders. They sharpen skills like attention, creativity, stress management, empathy, and growth mindset.
About this event
INC., Harvard Business Review, and other respected journals highlight again and again why leaders need meditation now more than ever. Many CEOs declare their personal meditation practice a proven competitive advantage, even more than other relaxation and recreational activities.
Stress-reduction and mindfulness don't just make us happier and healthier. They can raise the psychological capital throughout an organization.
Meditation4Leadership has offered its signature Leading From Within program to enterprises of all sizes for years. Companies like Verizon and Subaru, as well as smaller professional firms, have benefitted from these powerful leadership lessons priced for company-wide participation.
In January 2022, we will offer our first, subscription-based program for business and community leaders at a reduced price. This training runs five consecutive Thursdays, beginning January 20th and ending February 17th, from 12:00pm-1:00pm EST.
Date and time
Location
Refund policy
Organizer of LeadingFromWithin:5-part series Maximizing Effectiveness Through Meditation