Leading your Life of Passion & Purpose | Taber Shadburne
Description
Everyone has been made
for some particular work
and the desire for that work
has been put in every heart.
~ RUMI
Are you sometimes dissatisfied with your life?
Like life is happening to you, rather than feeling
like the artistic & powerful creator of your life?
You have unique gifts to share with the world,
your own special magic or medicine or music,
that is all your own...so that others will be deeply served, and
you will be deeply fulfilled by your service?
Making your own special contribution just feels good.
There is a great joy that comes from living a life
in alignment with what you know, in your bones,
to be your own personal purpose, your calling.
And you probably won't ever be truly satisfied until you do.
Sadly, most people don't ever come close to
even getting clear on what their soul purpose,
their calling, IS, let alone fully living it and
sharing their unique gifts with the world.
Because most of us, most of the time, are
(unconsciously) being motivated, primarily,
by fear... a fear that we are not even really
aware of, but that, nonetheless, leads us
You may have that the biggest block to living
your life's purpose was just figuring out what
it is, but I don't think that's it. From my experience,
both personally and in working with many others,
I believe there is a part of you that ALREADY
KNOWS all about your purpose, and is just
waiting for you to be ready for it.
So what prevents you from having access to that
wisdom, that intuition, that knowing about the
true purpose of your life? The fear. The fear I
already mentioned. The old pain and the old
protective strategies you developed to try to
prevent or cope with that pain DON'T WANT
YOU to be in touch with your purpose. They
are afraid that you knowing your purpose
could lead to....that's right... MORE PAIN!
~ Personal Pain as the source of Passionate Purpose ~
And I won't lie, living your life's purpose may
involve some pain along the way... but two
things: one, knowing your purpose *doesn't*
*obligate* you to live it... and two, sure, living
with your purpose may involve some pain...
BUT SO DOES LIVING WITHOUT ONE!
WOULD YOU RATHER HAVE THE PAIN OF
REMAINING STUCK IN THE SAME OL' SAME
OL', OF KNOWING YOU ARE WASTING YOUR
LIFE, OR THE GROWTH PAINS REQUIRED TO
REALIZE YOUR POWER & POTENTIAL AND
SHARE YOUR PRECIOUS GIFTS WITH THE
I will be teaching how to Lead Your Life with Passion & Purpose in Berlin.
EARLY BIRD PRICE 280 (+ transaction fee) until May 5th.
REGULAR PRICE 340 (+ transaction fee)
Discounts for low-income folk are available by request. Contact worlshops(at)juraglo.com
What will you get out of this weekend?
The ART of BEING
- Meditation, befriending the body
- Parts Work / Voice Dialog / Active Imagination
- the difference between wound-based living
and living a purpose-based life.
- Finding intuition and clear inner guidance
- Clarifying your calling, aspects of your purpose
- The difference between anxiety-driven doing
and truly inspired action in service of your purpose.
I will teach, coach individually & lead you through exercises.
You will get to ask questions, envision, journal, share, discuss and implement within direct and online community.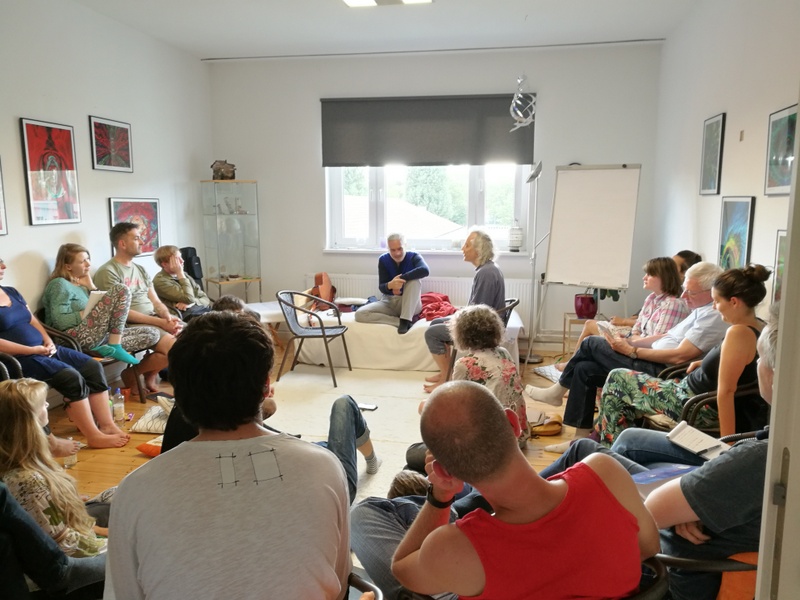 This workshop is non-residential. If you're coming from outside of Berlin, please contact Jura Glo (workshops(at)juraglo.com) to ask for support in accommodating you in the area.
For questions, concerns, suggestions & requests, please reach out for the organizer Jura Glo.
Taber Shadburne & Jura Glo
ABOUT TABER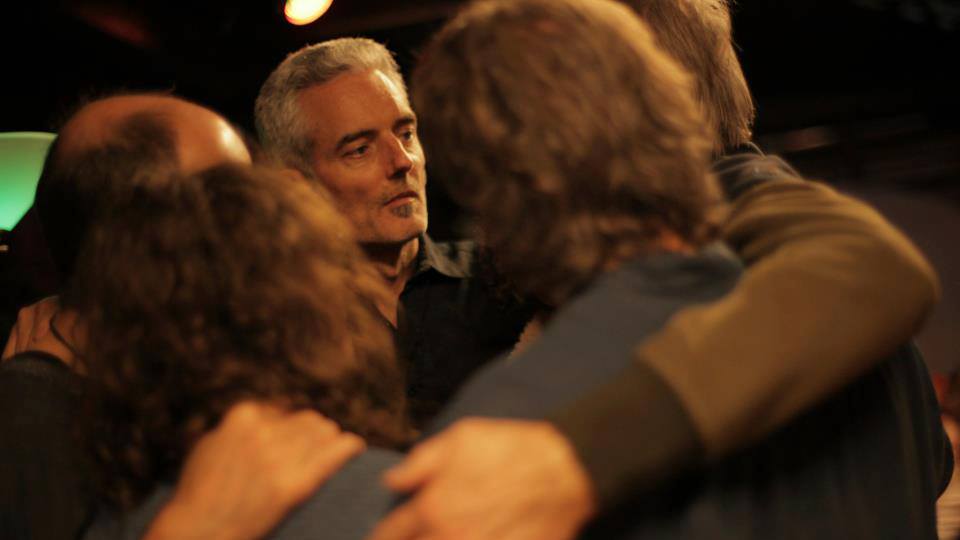 Taber Shadburne is a cutting-edge counselor and teacher of transformation who has helped thousands of folks transform their lives and their relationships for over 25 years.
He has led life-changing workshops in over 50 cities, in 15 countries, on four continents. He studied Zen for 10 years, lived and practiced at the Dharma Rain Zen Center, and has worked deeply with various spiritual teachers. He has a B.A. in Music and Comparative Religion and an M.A. in Counseling Psychology. He has worked closely with Dr. Brad Blanton for 20 years and is the only person ever to be certified by Brad as a Master Trainer of Radical Honesty. Taber co-authored a book, The Heart of Healing: Inspired Ideas, Wisdom and Comfort from Today's Leading Voices, with notables such as Deepak Chopra. Over the last few decades, Taber has created a body of work he calls R/evolutionary R/elating, and founded the Church of Soul, in Oakland, California. Read more about him here, or check out what others have to say here.
"I have experienced many excellent workshop leaders, and Taber is among the very best. I loved how clearly he explained and demonstrated deep spiritual and psychological principles in his teaching. He is the therapist that I, personally, turn to in need."
– Susan Campbell, Ph.D. psychologist, speaker, workshop leader, author of Getting Real, The Couples Journey, and many other titles
"Taber's a brilliant facilitator. Working with him has enriched
and deepened the love in all of my relationships. He's been
a guiding light through the shadow side."
– Josh Brockmann, Sales & Marketing, Financial Circles
" Taber skillfully guided even the most resistant among us to a place of openness and healing…Most of all I was left with a strong conviction that I don't have to keep on waiting for my life to turn out one way or another…that it's wonderful the way it is right NOW."
– Joe Tavormina, Director of Real Estate with Prandium Inc
" Taber's teaching style reminds me of a nature guide. He comfortably walks you along unmapped paths through new territory and encourages you to explore. He gives you room, yet brings all his wisdom and sincerity to bear. He really wants to know his participants, and there always seem to be after-workshop conversations which create a wonderful community among the participants themselves."
– Danielle LaVigna, Associate Director, Next Generation (youth empowerment organization).