Description
Leadership Begins With Visionary Questions: How Inquiry Increases Your Innovation & Solutions
Life is full of questions, but the answers can lead to many different paths. You are not powered by the answers you obtain, rather, by the questions you ask. There are many different kinds of questions and most asked are conditioned questions.
With all the changes in our lives and workplace, the need for a greater inquiry, and the opportunity to imagine the future, why are we not asking visionary questions? When you don't, much is left on the table and you have minimized your and others influence, leadership, curiosity, and change perspectives. Join us to discuss simple, yet, often, not practiced methods that lead to different types of questions, notably, visionary questions.
Key Takeaways:
Learn to use mindfulness tactics to create visionary questions
Defining your question culture. Is it supportive or stagnant?
Experience an intuitive question download session.
Use Holly's 10 Question Process to elevate the questions you ask and the answers you gain.
+ Light appetizers and refreshments will be provided
---
YOUR PRESENTER
Holly Duckworth, CAE, CMP, LSP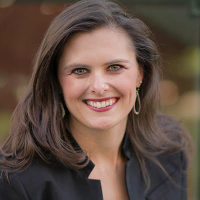 Holly Duckworth, CAE, CMP, LSP is a trailblazing keynote speaker and applied mindful leadership advisor. As a contributor to the New York Times, Producer/Host of the Everyday Mindfulness Show, and columnist to countless industry publications she works with stressed-out leaders to create, peace, presence, and profits. Holly's career began in the world of non-profits and volunteer leadership teaching thousands of association staff and volunteers how to "reboot" for success. Today she takes the best of her strategic vision expertise, blends it with mindful leadership practices and her event background to curate experiential events that change hearts, minds and companies.

Our world has become mind less. Thru mindfulness training Holly works with you to know what mindfulness is, what it is not. Then apply your mindfulness techniques to produce more productive and profitable organizations.
Holly's was named Meetings Today 2018 Trend Setter for her applied mindfulness work and 2016 Smart Meetings Woman of the Year. Holly's current book Mindful Leadership: The Stress-Free Guide to leadership is a best seller and her award-winning book Ctrl+Alt+Believe: Reboot Your Association For Success has won two national awards. Holly believes mindfulness builds leaders and organizations that work for everyone.
For more on her thought leadership visit www.hollyduckworth.com
---
ATTEND OUR EVENTS COMPLIMENTARY
Become a Women of Denver Impact Member and get access to all of our annual events (over 40 each year) for only $240 ($1,375 value). Become a member today.
Please note: We take photos of our events for social media, so be aware that images from the workshop may be shared online.