Leading with Strengths, Hosted by Leadership RI - Millennial Week 2016
Actions and Detail Panel
Leading with Strengths, Hosted by Leadership RI - Millennial Week 2016
Wed, April 13, 2016, 8:00 AM – 8:00 PM EDT
Description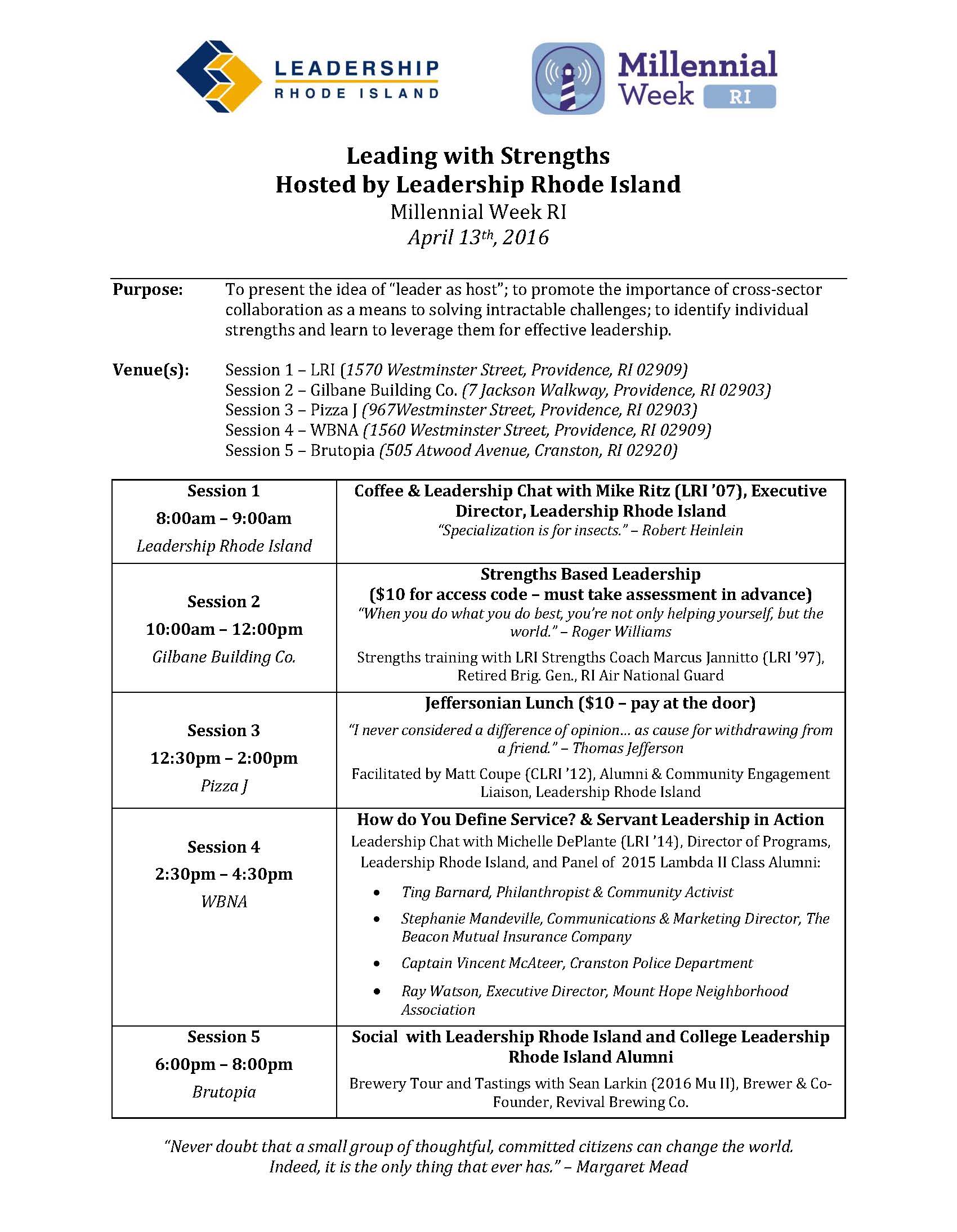 About Leadership Rhode Island
Leadership Rhode Island (LRI) is a nationally recognized community leadership development organization, founded in 1981. We are proud to have graduated over 350 millennials from our Core and College Leadership Rhode Island (CLRI) Programs, and to have talented millennials on our staff and Board of Governors.
Our Vision
Leadership Rhode Island creates and supports a legacy of leaders for the state.
Our Mission
The mission of Leadership Rhode Island is to provide leaders and emerging leaders with knowledge and access to resources which will enable them to positively affect their communities.